People like Johnny Depp make Johnny Depp sick: 'It's always just made me sick'
The actor voiced his disdain for thespian sell outs who take to the other stage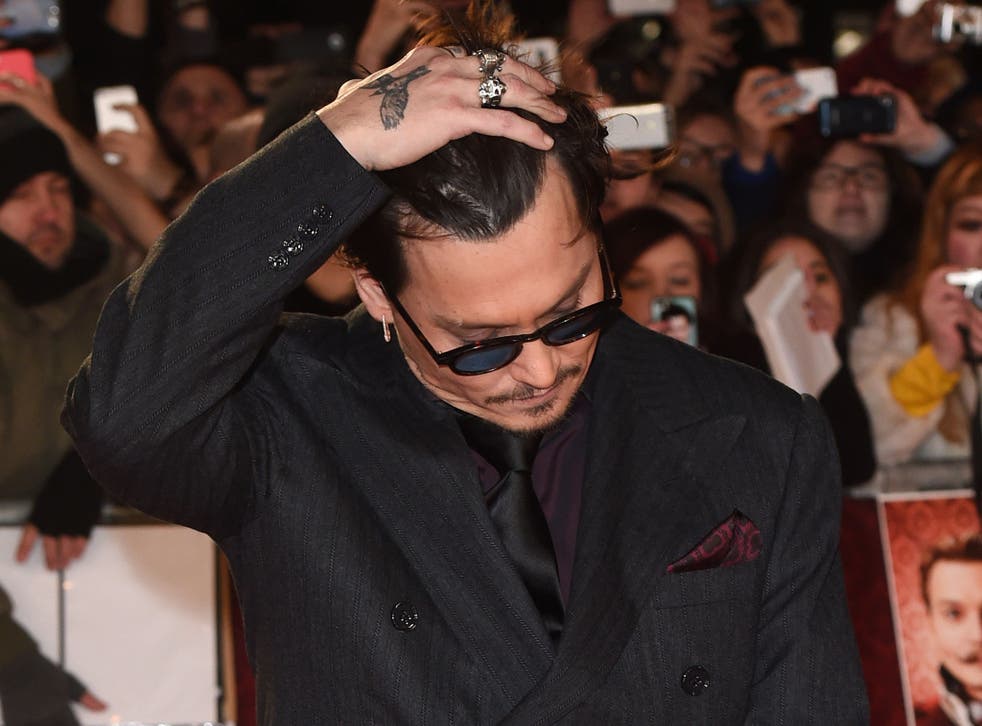 "That whole idea for me is a sickening thing," Johnny Depp told reporters at the world premiere of Mortdecai in Berlin.
He was discussing his on-screen peers, who callously take to the musical stage, brandishing their instruments as an extension of their egos and performing their songs for all the wrong reasons.
"It's always just made me sick," he reiterated.
On-screen peers like Gwyneth Paltrow, who stars alongside him in his new film, and who has callously taken to the musical stage at the Grammys in the past.
And, you know, like himself. Who has performed alongside members of the Rolling Stones, Aerosmith and Marilyn Manson, among others.
"I've been very lucky to play on friends' records and it's still going. Music is still part of my life," he went on to admit.
"But you won't be hearing The Johnny Depp Band. That won't ever exist. "
According to the Sydney Morning Herald, he continued: "The kind of luxury now is, anybody with a certain of success, if you have a kind of musical being, you can go out and start a band and capitalise on your work in other areas."
Johnny Depp on screen

Show all 16
"But I hate the idea, 'come see me play the guitar because you've seen me in 12 movies'.
"It shouldn't be (that way). You want the people who are listening to the music to only be interested in the music."
Last year, Depp released a 36-track double CD titled Son of Rogue's Gallery: Pirate Ballads, Sea Songs and Chanteys, which featured guest appearances from Beth Orton, Shane MacGowan, Michael Stipe and Courtney Love, among others.
Join our new commenting forum
Join thought-provoking conversations, follow other Independent readers and see their replies