Philip Davies: Bills the Tory MP has attempted to filibuster
Davies is known for talking out bills to prevent them from being passed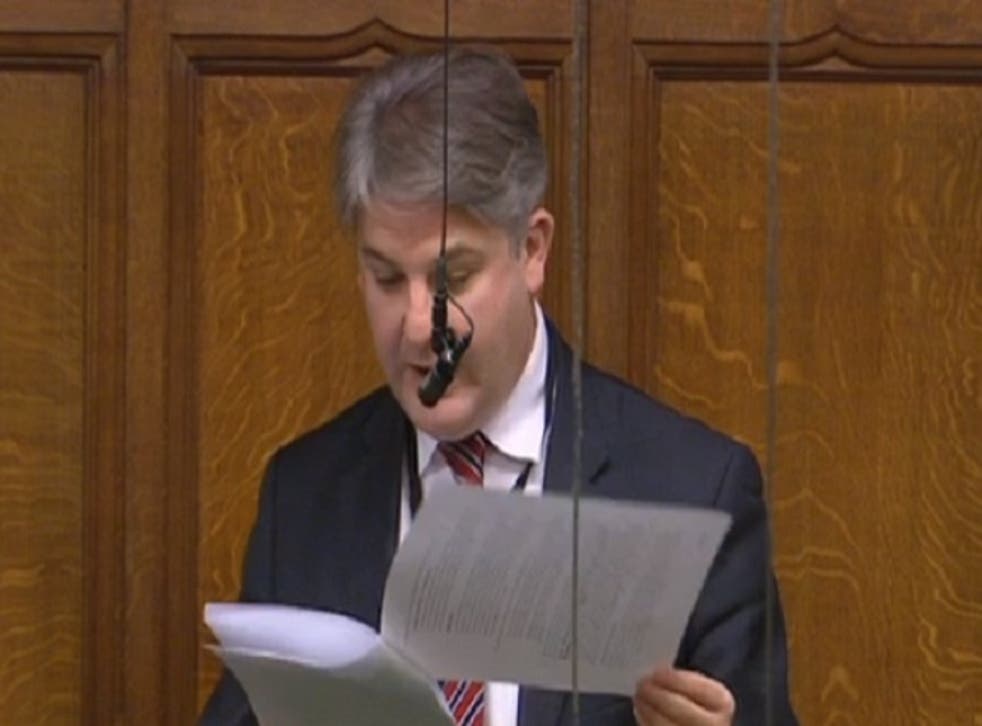 Philip Davies demonstrated his ability to block legislation by talking at length again on Friday when he stopped a proposed bill to give all school children first aid training from being passed.
Mr Davies helped to effectively filibuster the Compulsory Emergency First Aid Education (State-Funded Secondary Schools) Bill by expressing his opposition to equipping children with first aid skills for 52 minutes. Mr Davies and other MPs spoke for hours on the subject until time ran out to vote on it.
The Tory MP for Shipley in West Yorkshire has spoken at length or tabled lengthy amendments a number of times in the past to block proposals, including:
A bill to give carers free hospital parking – 93 minutes
Mr Davies helped successfully block a proposed bill that would give carers free hospital parking by speaking about his opposition to it for just over an hour and a half. He claimed giving carers free parking would hike up parking charges for all other visitors.
The Tenancies (Reform) Bill – 60 minutes
Mr Davies and fellow Tory MP Christopher Chope successfully blocked a bill (which had cross-party support) that would have prevented landlords from evicting their tenants for asking for basic repairs in an 8,000 word speech which included excerpts from the Conservative 1987 manifesto.
UK news in pictures

Show all 50
The International Development (Official Development Assistance Target) Bill
Davies and fellow Tory MPs attempted to block legislation to enshrine Government aid budget into law by tabling protracted amendments that would make MPs run out of time to vote.
A proposed bill to ban wild animals being used in circuses from being debated
Davies helped Andrew Rosindell, the Tory MP for Romford, and Mr Chope block a bill to ban the use of wild animals in circuses, despite this proposal also enjoying cross party support.
Join our new commenting forum
Join thought-provoking conversations, follow other Independent readers and see their replies