Piers Morgan attempts to save the Union by promising to go back to the US if Scotland votes 'No' to independence
The former editor of the Daily Mirror, who Murdoch described this week as "once talented, now safe to ignore", makes an offer hard to refuse
Jenn Selby
Monday 15 September 2014 11:47 Comments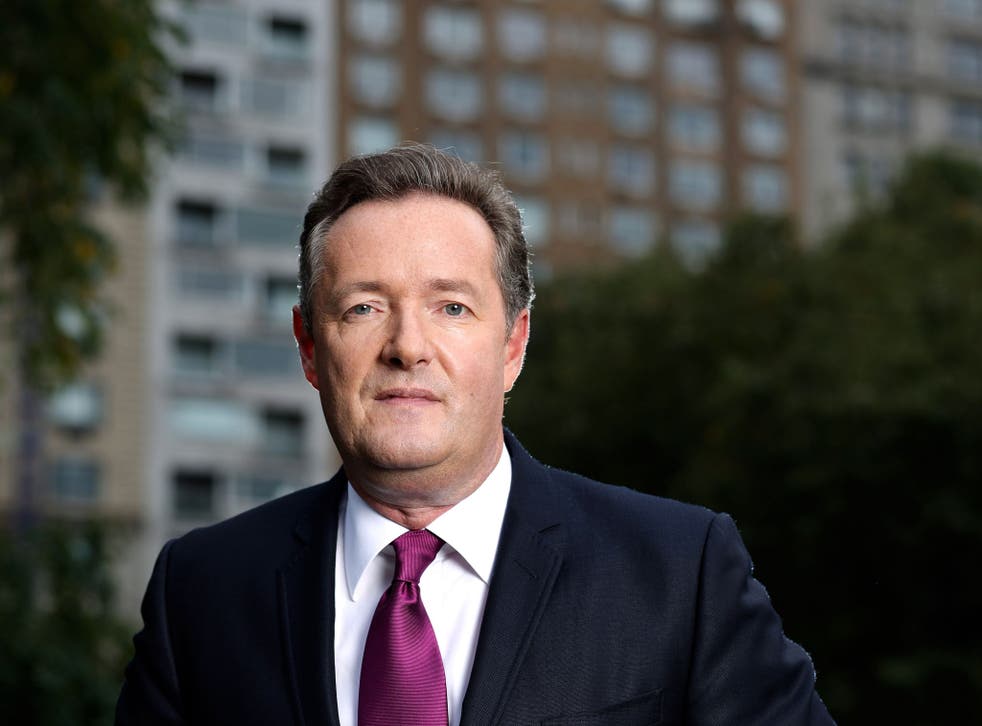 Few offers could surely be more tempting to the Scottish voting public than the one Piers Morgan just made on Twitter.
While the nation collectively raised their eyebrows before bursting into laughter at the notion that a second royal baby would persuade them to stick with the Union, the former Daily Mirror editor gave them a serious bid to consider.
They might not have to suffer living on the same island as him if they vote 'No' to Scottish Independence.
"Dear People of Scotland," his post read, "if you vote NO, I promise to go straight back to America. #indyref"
His comments come at the end of another stellar week on social media for the star, who made headlines after media mogul Rupert Murdoch declared him "once talented, now safe to ignore".
Meanwhile, Scotland's First Minister Alex Salmond pledged not to bring back another referendum if Scotland votes this week to remain in the UK, describing the poll as a "once in a generation" opportunity.
In response to the question of whether or not a narrow victory for the Union would simply result in another referendum being called "in a few years' time", Mr Salmond disagreed, telling the BBC's Andrew Marr show that Thursday's vote may be "perhaps even a once in a lifetime opportunity for Scotland".
Better Together leader Alistair Darling also appeared on the show. He said "there is no way back" from a vote for independence.
Scottish Independence: For and against

Show all 24
He added that he had always felt "this race would go to the wire" and added that large numbers of voters were "yet to make their minds up because it's that critical".
Register for free to continue reading
Registration is a free and easy way to support our truly independent journalism
By registering, you will also enjoy limited access to Premium articles, exclusive newsletters, commenting, and virtual events with our leading journalists
Already have an account? sign in
Join our new commenting forum
Join thought-provoking conversations, follow other Independent readers and see their replies