Pope Francis' approval ratings plummet in America ahead of his first visit to the country
His ratings particularly dropped amongst conservatives, possibly due to his recent teachings on inequality and climate change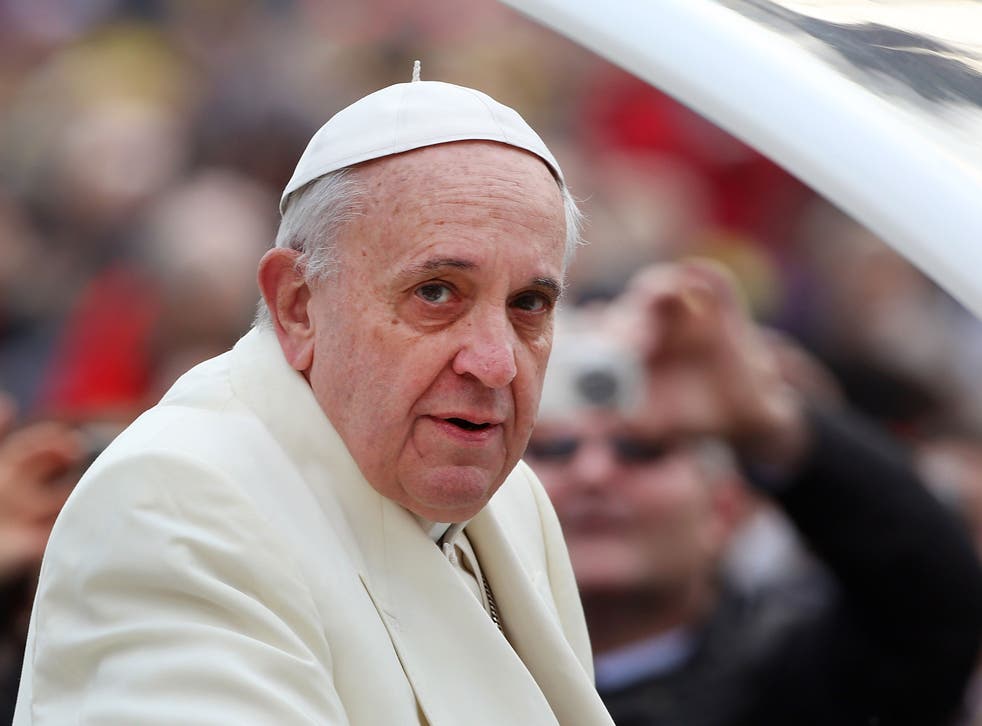 Pope Francis' approval ratings have plummeted in the USA ahead of his first trip to America, mostly driven by a drop in his support amongst political conservatives.
The ratings, based on a Gallup poll of 1,000 Americans, found that 59 per cent of those polled have a favourable view of the Pope, compared to 76 per cent in February last year.
While the number of Americans who actively disapproved of Pope Francis remains low, it has has increased, from nine to 16 per cent in the same period.
These poor changes were most prominent amongst those who consider themselves politically conservative. Their opinion of the Pope fell by 27 percentage points, to 45 per cent.
Even amongst Catholics, the Pope's ratings have fallen - by 18 points to 71 per cent.
The reason for the Pope's waning popularity, especially amongst conservatives, may be due to his recent comments on global politics and the environment.
The poll was conducted three weeks after the Pope released a teaching document which excoriated the global economic system for exploiting and disadvantaging the poor, and which also said climate change was largely man-made and urgent action needs to be taken on it.
During the polling process, the Pope was on a tour of South America - in which he made further declarations, calling for radical reform of the economy and solidarity with the poor. He also received a crucifix attached to Communist hammer and sickle from Bolivian President Evo Morales, although one of his aides confirmed that it would "certainly not" be put in a church.
Experts said that the poll suggested that many American Catholics are more closely affiliated with their political party than their faith.
Carl Olson, editor of the conservative Catholic World Report, last week wrote that while he agreed with the Pope's criticisms of consumerism, he also said some Catholics were "weary" of the Pope's style, which he described as often being "haranguing, harping, exhorting" and "grating".
Pope Francis can't even catch a break on the other side of the political spectrum - his popularity amongst American liberals has fallen 14 points to 68 per cent approval in the last year. John Gehring, Catholic program director at liberal advocacy group Faith in Public Life, said it might be because they "naively" believed the more progressive Pope would overturn church teachings on abortion, contraception and gay marriage.
Francis is due to arrive in Washington on 22 September, and will also travel to New York and Philadelphia.
One of the most-watched events will be his Sept. 24 speech to a joint meeting of Congress, where Republicans have largely ignored his climate change encyclical. Francis added a Cuba leg onto the beginning of the trip, from Sept. 19-22.
Join our new commenting forum
Join thought-provoking conversations, follow other Independent readers and see their replies