Pope Francis compares Mediterranean migrant crisis to abortion
'Terrorism, war, violence are attacks against life'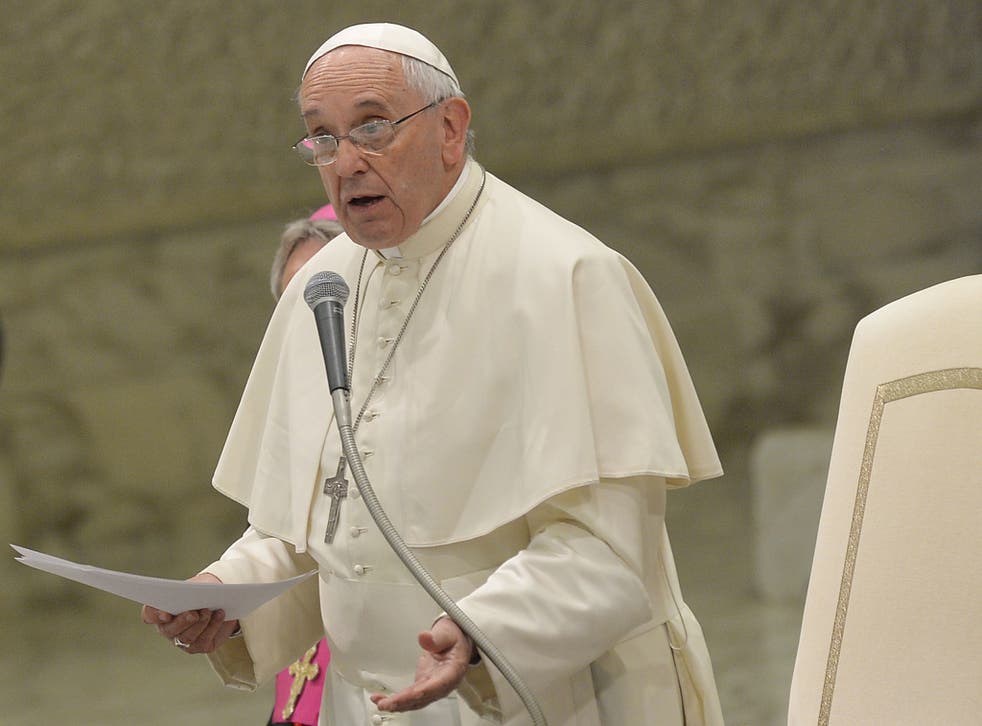 Pope Francis has said that leaving migrants travelling on boats to die in the Mediterranean is similar to the "scourge" of abortion.
The pontiff made the controversial comparison - between what he called the "scourge of abortion" and "leaving out brothers to die in the Sicilian Channel" - at a meeting of Catholic scientists at the Vatican.
Other "scourges" classed by Pope Francis as "an attack against life" including euthanasia - as well as malnutrition, terrorism, war and violence.
The Catholic News Agency reported that Pope Francis was addressing a meeting of the Italian Associazione Scienza & Vita (Science and Life Association) when he made the comments.
Migrants mingle with holidaymakers in Kos

Show all 14
Join our new commenting forum
Join thought-provoking conversations, follow other Independent readers and see their replies