Pope Francis: 'If I am assassinated I pray that it is painless'
The leader of the Catholic Church said he is a 'scaredy cat'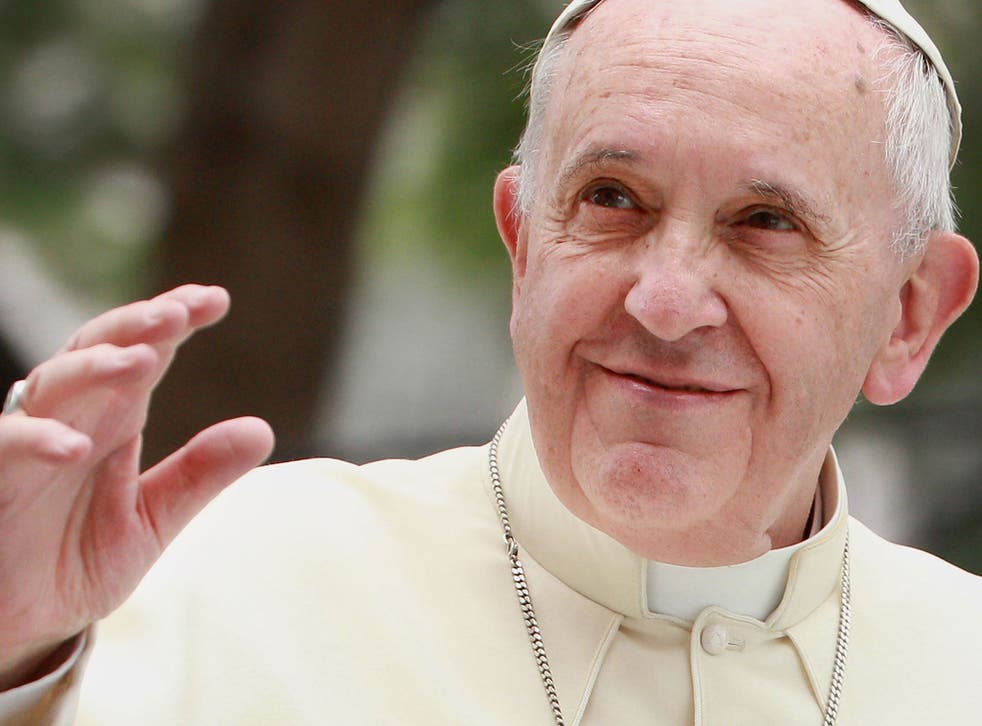 Pope Francis has said he accepts the risk that he could be assassinated – but prays to God that he would not suffer if the terrifying scenario were to occur.
The leader of the Catholic Church admitted that he is scared of physical pain as he discussed the constant threat of an attempt on his life.
"I have said to the Lord: take care of me. But if your will is that I should die or that they do something to me, I ask you one favour: that they don't hurt me," he told Argentinian La Carcova News, according to Italian newspaper Gazzetta del Sud.
"I'm a real scaredy cat when it comes to physical pain," the Pope said in the interview, which appeared on the front page of the newspaper, which is published in a Buenos Aires slum.
His candid comments were made in response to a question posed by Father Jose Maria "Pepe" di Paola about "fanatics who want to kill you"; the question was based on submissions from the residents of the slum, where Father Pepe serves as the local priest.
And it comes after the Iraqi ambassador to the Holy See last year warned the Vatican that the Islamic State (Isis) is intent on killing the Pope.
Habeeb Al-Sadr, described the threats against the Pope as "credible".
In pictures: 'The many popes of Pope Francis'

Show all 12
According to Alver Metalli, who was the mastermind behind the so-called street newspaper, around 600 people submitted questions for the Pope, which Father Pepe put to him during their meeting in Rome on 7 February.
Other issues on the agenda included drug trafficking and the importance of faith.
In comments republished in the Vatican Insider, Francis said that "there are countries or regions that are totally controlled by drugs" and referred to a "triumphalism of traffickers". Argentina has been plagued by the effects of drug-related violence in recent years, with the methamphetamines trade seeing a particular increase.
But Francis urged people not to give up on God, describing faith as a "gift".
"I find it hurtful when I see children who don't know how to make the sign of the cross," he said.
"It means the little one has not been given the most important thing a father and a mother can give their child: faith."
Join our new commenting forum
Join thought-provoking conversations, follow other Independent readers and see their replies