Pope Francis meets survivors of priest sexual abuse and vows those responsible will be held to account
The Pope spoke on his last day of his visit to the United States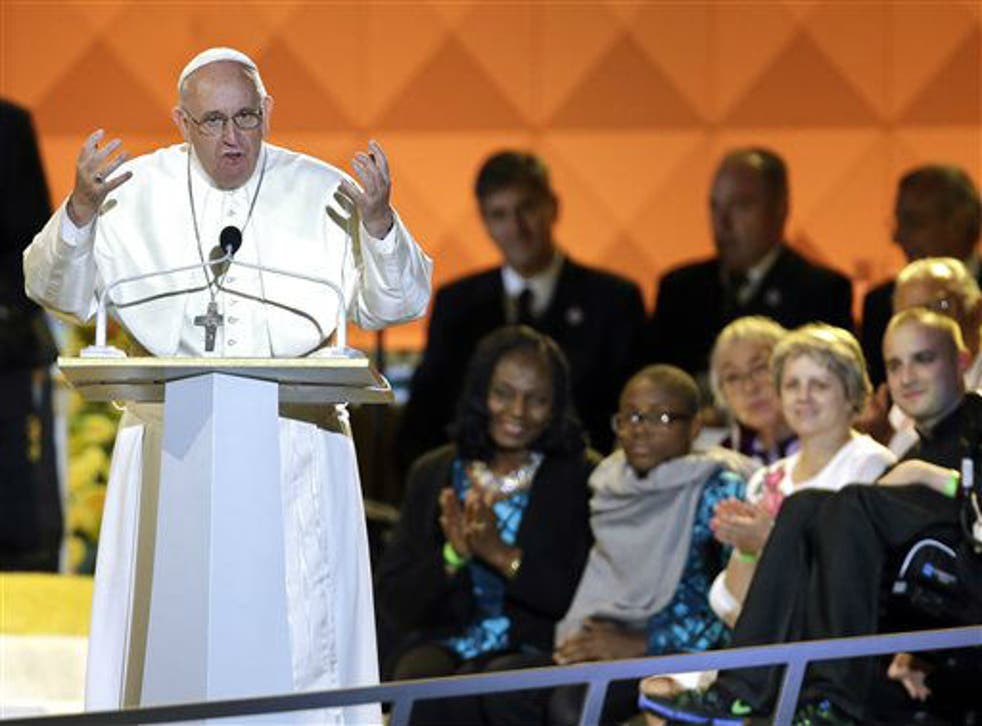 Pope Francis has revealed he has met victims of clergy sex abuse and vowed to hold accountable all of those involved in both the abuse and its cover-up.
Taking on one of the most controversial issues to have rocked the Catholic church in many decades, the Pope told hundreds of bishops and seminarians that he had met the victims in private and told them that "all responsible will be held accountable."
"God weeps for the sexual abuse of children," he said, according to Reuters.
Speaking on Sunday in Philadelphia on the last day of his first visit to the United States, he called for stronger "oversight to ensure that youth are protected and ... all responsible will be held accountable."
Reports that priests had sexually abused children and bishops had covered up their actions first emerged in 2002, growing into a scandal that has shamed the Roman Catholic Church.
Victims' groups say the church has not done enough. As many as 100,000 U.S. children may have been the victims of clerical sex abuse, insurance experts said in a paper presented at a Vatican conference in 2012.
Pope Francis spoke to his bishops before heading on to visit a group of inmates at a Pennsylvania prison and saying Mass for an expected crowd of 1.5m people.
The first Latin American pope has focused his US trip on immigration, urging Americans to lay aside any hostility to newcomers and addressing huge crowds. At the UN General Assembly he urged wealthy nations to do more to tackle the perils of climate chants and poverty.
The leader of the world's 1.2 billion-member Catholic Church has met crowds at each step of his six-day visit, which also included the first-ever papal address to Congress.
Join our new commenting forum
Join thought-provoking conversations, follow other Independent readers and see their replies