Pope Francis promises to take in two refugee families and urges others to follow his example
The Vatican will house a family for each of its two parish churches, which include St Peter's Basilica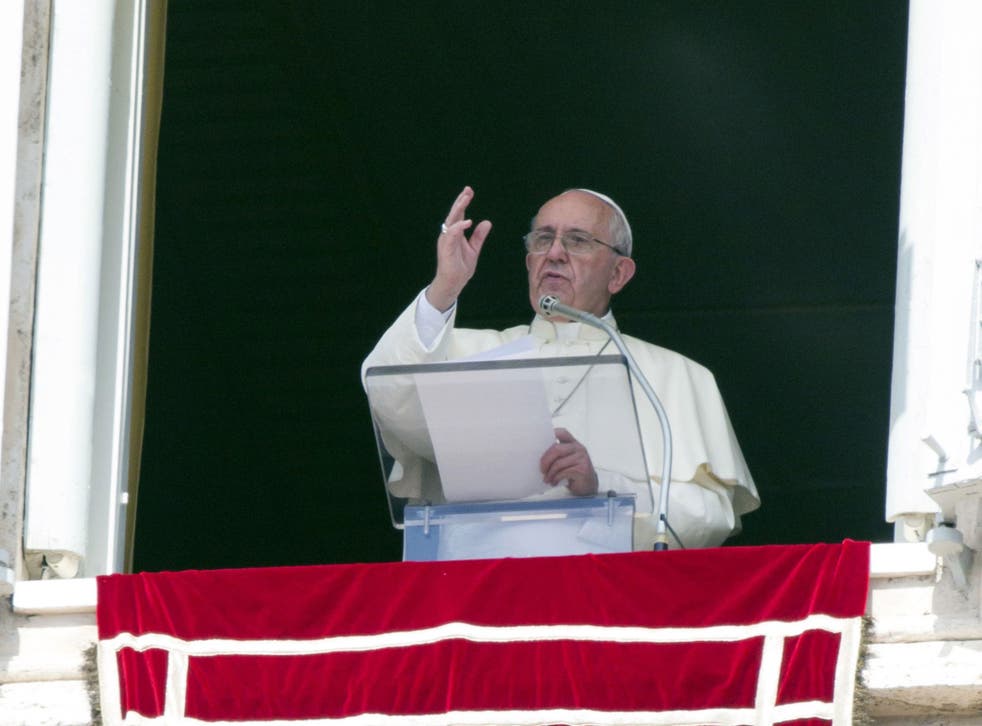 Pope Francis has announced that the Vatican will provide homes to two families of refugees fleeing war and persecution, and called on all Catholic parishes and religious communities to do the same.
Speaking in his Sunday address to pilgrims and tourists in St Peter's Square, Francis said it was not enough just to say "have courage, hang in there" to those trying to escape some of the world's worst conflict areas.
''May every parish, every religious community, every monastery, every sanctuary in Europe host a family – starting with my diocese of Rome," he said.
The Pope's commitment will see the Vatican take in a family for each of its two parish churchs – one of which is St Peter's Basilica.
The Vatican is a tiny city-state with fewer than 600 citizens, the vast majority of whom are members of the clergy. If it took in two families of three, that would be a similar commitment as a proportion of the population to Germany's 800,000 this year.
Pope Francis gives life advice: in pictures

Show all 10
"Faced with the tragedy of tens of thousands of refugees who are fleeing death by war and by hunger, and who are on a path toward a hope for life, the Gospel calls us to be neighbors to the smallest and most abandoned, to give them concrete hope," Francis said.
A Vatican spokesman, the Reverend Ciro Benedettini, confirmed that Francis's promise was to be taken literally. He quoted the Pope's chief alms-giver as saying the Vatican was in the process of deciding which families would be hosted.
As well as asking every parish to offer a home to a refugee family, Francis called on all bishops to take up his call as "an expression of the Gospel in concrete terms".
The Pope has made reaching out to the poor a key theme of his papacy, and launched initiatives including free showers at the Vatican for the homeless and free haircuts for those in need.
Italy is among those facing the greatest pressure from the refugee crisis, with thousands making the deadly journey across the Mediterranean from Libya to Sicily and the island of Lampedusa.
Join our new commenting forum
Join thought-provoking conversations, follow other Independent readers and see their replies