Pope Francis says smacking children is OK if their dignity is maintained
But campaigners have called his advice "very misguided".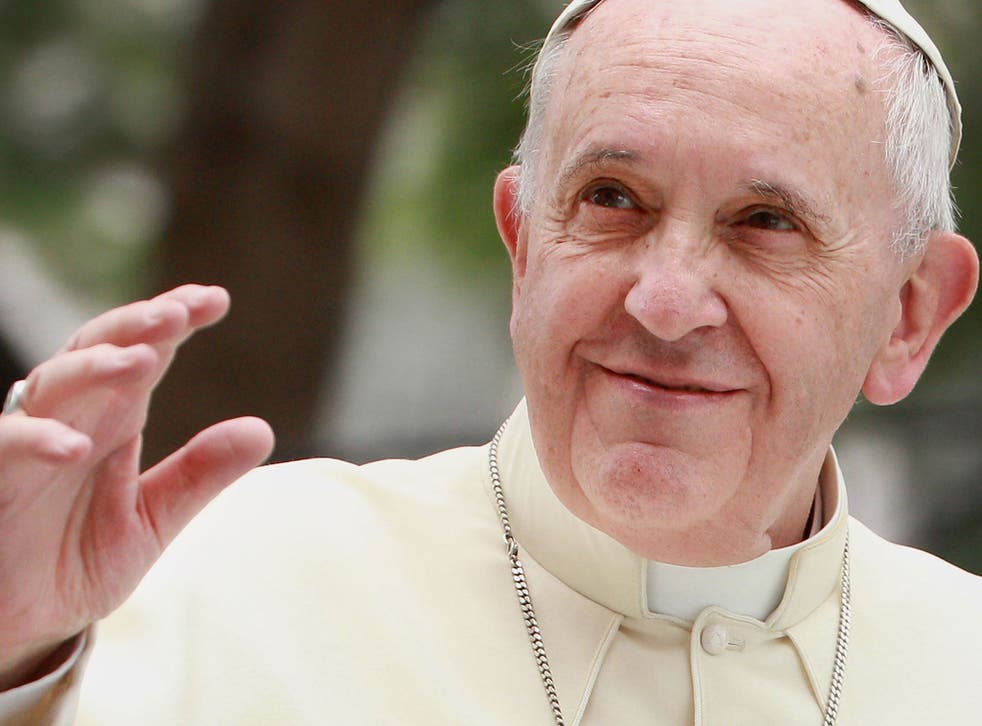 Pope Francis has been praised for his attempts to modernise the Catholic Church, but his views remain conservative when it comes to disciplining children.
At his weekly general audience, which was devoted to the role of fathers in the family, the Holy See said parents can smack their children as long as their dignity is maintained.
Outlining the traits of a good father, Pope Francis said parents must show forgiveness but also "correct with firmness" while not discouraging the child.
Pope Francis told his audience: "One time, I heard a father in a meeting with married couples say 'I sometimes have to smack my children a bit, but never in the face so as to not humiliate them'.
"How beautiful! He knows the sense of dignity! He has to punish them but does it justly and moves on."
But campaigners have condemned his advice. Peter Saunders, the founder of the National Association for People Abused in Childhood, told The Telegraph: "It is disappointing that anyone with that sort of influence would make such a comment."
He added that the Pope's comments were "very misguided"
In pictures: 'The many popes of Pope Francis'

Show all 12
Reverend Thomas Rosica, a Vatican press office spokesman, later said that the Pope was not condoning violence or cruelty towards children, but was instead advising on "helping someone to grow and mature".
"Who has not disciplined their child or been disciplined by parents when we are growing up?" he asked, adding: "Simply watch Pope Francis when he is with children and let the images and gestures speak for themselves!"
He went on to argue that to "infer or distort anything reveals a greater problem for those who don't seem to understand a pope who has ushered in a revolution of normalcy of simple speech and plain gesture."
The Pope's remarks come after the UN human rights committee sharply criticised the Catholic Church's position on corporal punishment last year, as part of a report monitoring the implementation of the UN treaty on children's rights.
Recommendations by the committee were prompted by reports of widespread physical abuse and the use of corporal punishment in Catholic-run schools and institutions, which it said had reached "endemic levels."
In the report, the committee members reminded the Holy See that all signatories are required to take all possible measures to protect children from all forms of violence, both mental and physical.
The committee recommended that the Catholic Church amends its laws to prohibit the corporal punishment of children, including within their family, and to create ways to enforce that ban in Catholic schools and institutions around the globe.
The Vatican responded by saying that it did not promote corporal punishment, and it had no power to enforce any kind of ban in Catholic schools, and was only responsible for protecting children in the Vatican City state.
Under the treaty, corporal punishment, including at the home, is prohibited in as many as 39 countries from Sweden and Germany to South Sudan and Turkmenistan.
Additional reporting by PA
Join our new commenting forum
Join thought-provoking conversations, follow other Independent readers and see their replies