Pras Michel does the ALS ice bucket challenge in North Korea
'I thought I'd put a little twist to it,' he told The Associated Press. 'When we go to places, my crew, we stick out'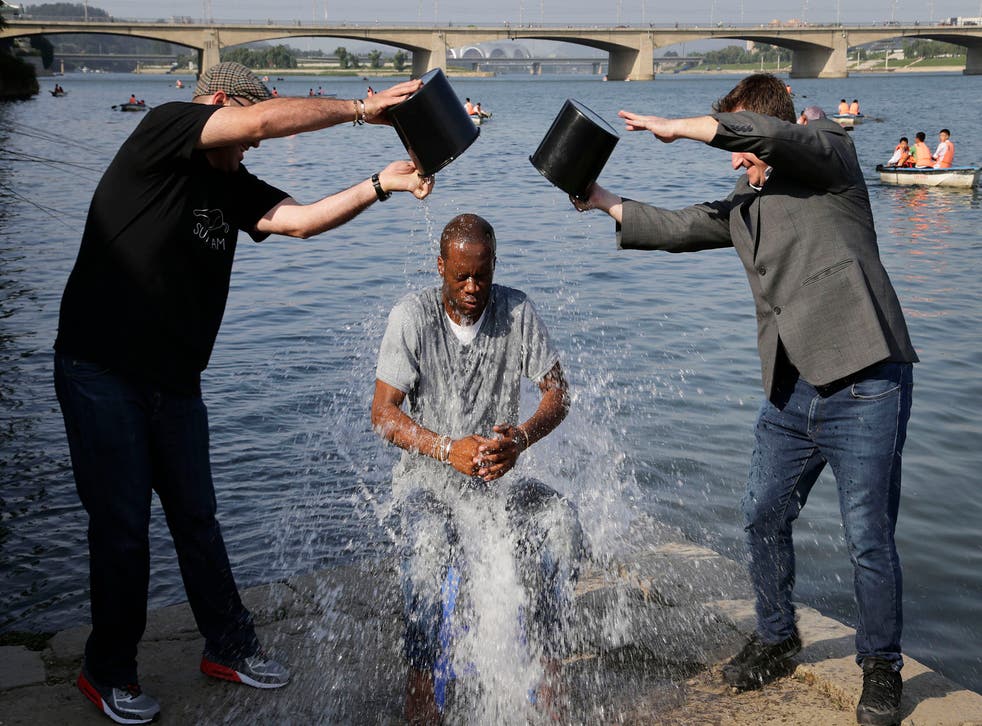 The famous have been clambering over each other to find new and interesting ways to do the ALS ice bucket challenge.
Matt Damon did his with toilet water. Charlie Sheen with a bucket of dollar bills. Sir Patrick Stewart wrote a cheque and downed a whiskey.
Pras Michel, on the other hand, flew all the way to the secret state of Pyongyang in North Korea, where many Western cultural references are banned, to have two buckets of icy liquid dumped over his head on the Taedong River.
"I thought I'd put a little twist to it," he told The Associated Press. "When we go to places, my crew, we stick out. You can tell instantly these guys aren't from this neck of the woods. But the people have been good to us."
The original Fugees rapper nominated four people, including his former bandmate Lauryn Hill and Prince Harry for the challenge.
In pictures: The famous do the ice bucket challenge

Show all 17
He was in the controversial country, which is largely considered to have one of the poorest human rights track records in the world, to watch a professional wrestling exhibition and "explore".
So far, more than 3million people around the world have taken part, raising over $100million for further research into and awareness of amyotrophic lateral sclerosis (ALS) or Lou Gehrig's disease.
Amyotrophic lateral sclerosis affects the brain and the spinal cord. Motor neurons degenerate and die which makes it increasingly difficult for sufferers to move their muscles.
When their muscles aren't used enough, they stop working entirely and patients with ALS begin to feel weak, have difficulty speaking, swallowing and breathing. In the later stages of the illness, patients may become totally paralysed.
Those involved the ice bucket challenge can either choose to have a bucket of ice and water dumped over their heads within 24 hours of them being nominated, as well as donating $10, or write out a cheque of $100 to an ALS charity of choice.
Join our new commenting forum
Join thought-provoking conversations, follow other Independent readers and see their replies