Pregnant TV sports presenter called 'embarrassing and an eye sore'
'When a woman gets to that stage of pregnancy ... stand her down'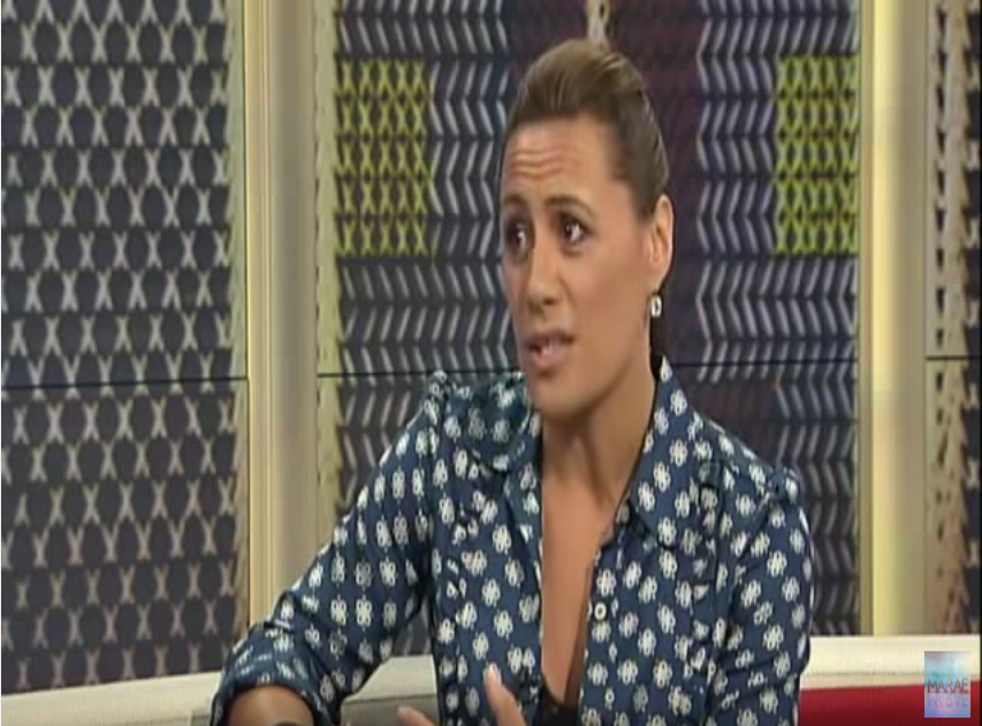 A pregnant TV presenter in New Zealand has been told she should be taken off air by a male viewer.
Jenny May Clarkson, a sports reporter for TVNZ, was the victim of a public rant from John Rook that was published in the latest edition of TV Guide.
He wrote: "I have no problem with seeing pregnant women in normal situations or places, but to have them remain on TV in a state which I feel is embarrassing and an eyesore?"
"Who is responsible for allowing a sports presenter in a very pregnant state to remain on screen?"
The 69-year-old New Zealander also asked the TV station to show some "common sense" and remove the mother-to-be, who is expecting twins, from air.
The TV station responded by saying it is Clarkson's choice how long she chooses to stay on TV.
"We're thrilled for Jenny-May. TVNZ is fully supportive of women working during pregnancy and supports their return to work. Like a lot of Kiwi women, Jenny-May is working during her pregnancy. She's not the first and she won't be the last member of our news team to do so".
People news in pictures

Show all 18
Rook's remarks triggered public outrage, with readers writing in to condemn his comments.
One reader wrote, "Believe it or not Mr Rook, your mother looked like that once. It's delightful women are no longer afraid to show off their bumps".
Another reponded: "She's a great example of pregnant women carrying on with their normal life. Jenny-May you rock and I for one can't wait to see how your beautiful babies continue to grow".
Rook has since apologised for his choice of words in an interview with the New Zealand Herald.
"I shouldn't have said, 'It looks embarrassing and it's an eyesore' - I wish her well. We've gone through childbirth and it's the best thing on earth. All I wanted to know was, who was responsible at TVNZ and at what stage they should stop presenting on screen?" he asked.
Although Rook did backtrack, he then added: "I'm old fashioned ... When a woman gets to that stage of pregnancy (show) a bit of decency - stand her down."
Join our new commenting forum
Join thought-provoking conversations, follow other Independent readers and see their replies