President Obama had to watch same-sex marriage celebrations on TV in White House
'The only bad part about it was I couldn't go out and peek at it myself'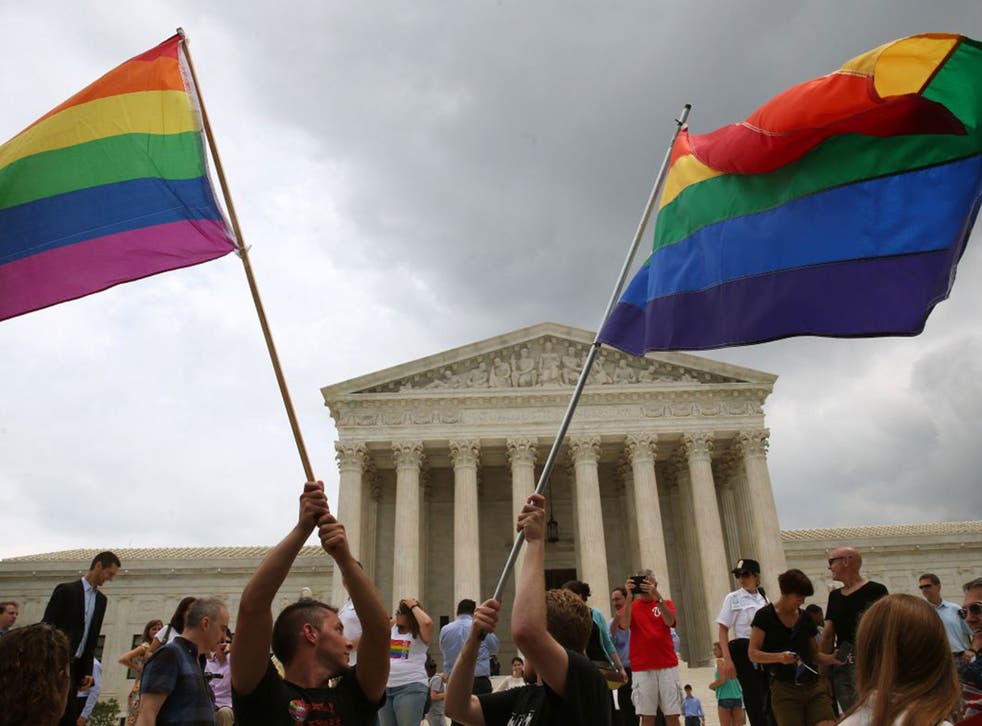 President Obama has revealed he was forced to watch the historic day same-sex marriage was legalised across the US unfold on a TV inside the White House.
The Supreme Court's ruling means gay and lesbian couples in every state in the US have the right to marry, a landmark decision that saw thousands celebrating outside of the White House.
Mr Obama was actually keen to take a look at the jubilant scene outside, but was prevented from doing do by his extensive security team, according to The Washington Post.
Same-sex marriage legalised across the US

Show all 15
"To see people gathered in an evening outside on a beautiful summer night and to feel whole and to feel accepted and to feel that they had a right to love, that was pretty cool," Mr Obama said during a press conference on Tuesday.
"And the only bad part about it was I couldn't go out and peek at it myself, because then I would have had to clear out all the people, or the Secret Service would have. So I — I could only reflect on it from a television screen."
The President declined to call it the "best week ever" however, telling CNN that was actually the week when he married Michelle.
Join our new commenting forum
Join thought-provoking conversations, follow other Independent readers and see their replies