Prince Andrew is the first royal to take and tweet a selfie and it's very close-up indeed
The Duke of York embraces the selfie phenomenon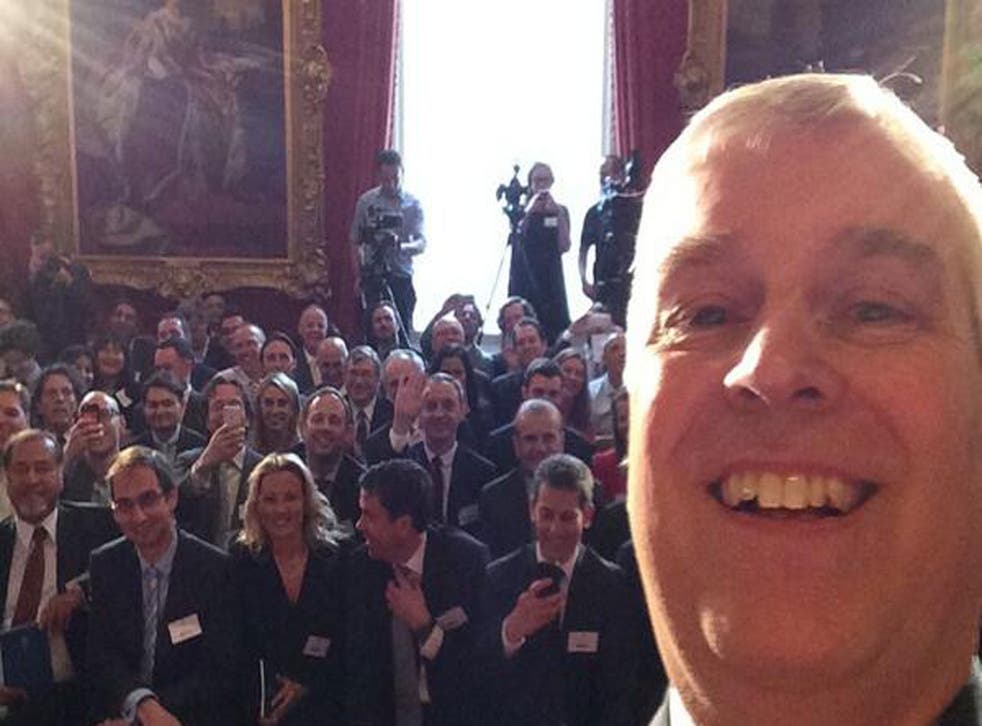 As Prince Andrew jumps in front of the lens, is this the picture that spells the end of the selfie trend?
The Duke of York took the shot yesterday at the final of his Pitch @ Palace competition, held at St James's Palace.
The shot features a punishingly close picture of the royal, standing in front of a 350-strong audience. The picture has so far been retweeted 239 times.
"This is a unique day at the Palace because we are encouraging you to use your phones and electronic gadgetry," he told guests. "As a result of that I've decided there's a bit of a thing going around about selfies."
Cue the strategic selfie. The prince defied royal protocol yesterday by defacing a sign banning mobile phones from the palace, instead writing: 'Mobile phones are allowed inside the State Rooms'.
"This was a tech-heavy event and the Duke quickly got into the spirit of things," a palace source told The Mirror. "He resisted the temptation to refer to the royal photograph as a 'onesie'."
The Pitch @ Palace contest is aimed at young students interested in establishing their own companies and offers mentoring and cash from successful business leaders and investors.
"What we're lacking in this area is role models," the prince said. "I want to give start-up businesses a boost."
Join our new commenting forum
Join thought-provoking conversations, follow other Independent readers and see their replies