The Independent's journalism is supported by our readers. When you purchase through links on our site, we may earn commission.
Princess Beatrice's salary leaked by hackers in Sony cyber attack
The royal has been working for Sony Pictures since January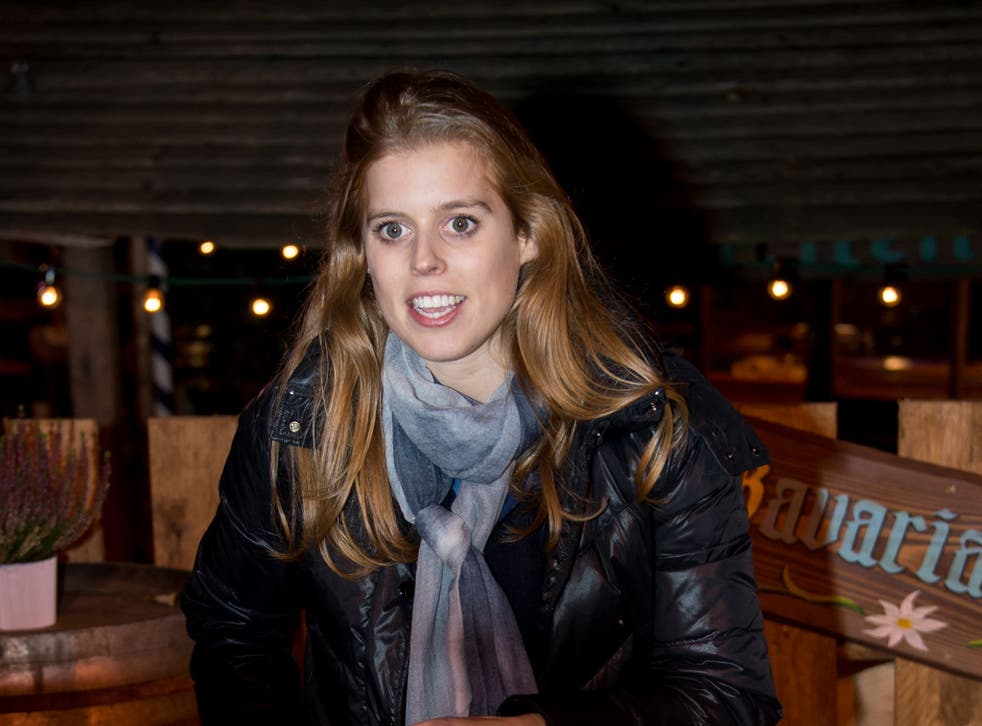 First Seth Rogen and James Franco – now Princess Beatrice of York has found herself the target of the recent cyber attack on Sony.
Details of the royal's pay were included in the latest document to be leaked by the anonymous hacker.
According to Forbes, the papers revealed that the daughter of Prince Andrew – who is sixth in line to the British throne – earned a relatively meagre starting salary of $30,300 (£19,500) at the film company in her first year.
Her position was listed as "Intermed Coord, Prod," or "intermediate coordinating producer", and her address was listed as Windsor, Berkshire. She has been working with Sony Pictures, it continued, since January.
Last week, the personal salaries of Franco and Rogen, who appear in Sony Pictures film The Interview, were also revealed by hackers who were initially thought to have links in North Korea.
The feature-length tells the story of two journalists who score a dream interview with Kim Jong-Un, the dictator of the secret state.
They are then hired by the CIA in an assassination plot to kill him.
In June, North Korea denounced news of the film as "a wanton act of terror" that would inflict "merciless countermeasures" on the US unless it was banned.
Letters were issued from Pyongyang to film producers in Hollywood, the White House and the UN over the film.
After failing to secure their means, it was thought that the controversial leader, with one of the worst human rights records in the world, had attempted to exact some sort of revenge with the mass technological infraction.
However, North Korean officials have since denied responsibility for the cyber attack on Sony, although appeared to reveal in what they called the "righteous" exploitation of the information.
"We do not know where in America the Sony Pictures is situated and for what wrongdoings it became the target of the attack, nor (do) we feel the need to know about it," the statement carried in state media and reported by AP read.
"But what we clearly know is that the Sony Pictures is the very one which was going to produce a film abetting a terrorist act while hurting the dignity of the supreme leadership of North Korea."
Join our new commenting forum
Join thought-provoking conversations, follow other Independent readers and see their replies