Brad Bird interview: The director on his love for hand-drawn dogs, misunderstanding the B52s, and turning down Star Wars
The director, screenwriter and animator is best known for his digitally animated films such as 'The Iron Giant', 'The Incredibles' and 'Ratatouille', as well as live-action films including 'Mission: Impossible – Ghost Protocol'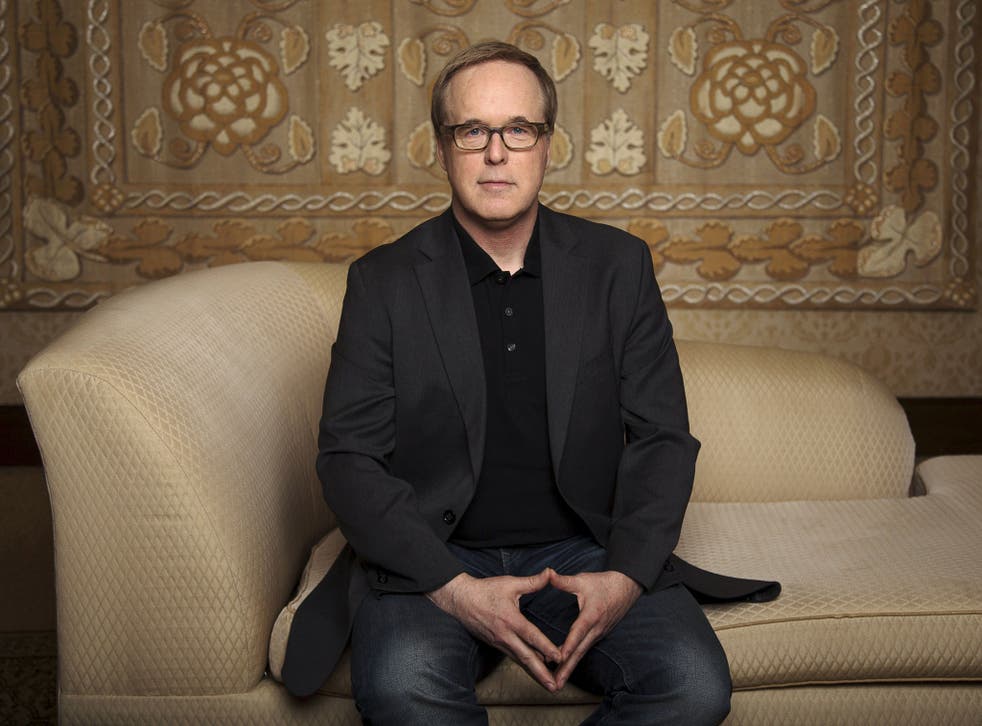 I work in a medium that's constantly either telling you you're worthless or genius My career has had a lot of ups and downs, but I have learnt to hang in there. When I started out [working as an animator on Disney's The Fox and the Hound, in 1981], for a long time people treated me as if I was insignificant, and I had to ignore it the same way I ignored people when they later started praising me too much.
It was difficult to turn down 'Star Wars' I've loved Star Wars since I saw the original, and I know George [Lucas]. But when I was asked to direct [Episode Seven], I was working on my own idea – Tomorrowland: we had a script we liked, George Clooney and Hugh Laurie had committed to it, and I didn't know whether, if we lost that momentum, we'd ever recapture it.
There are great animators just as there are great actors I gave a talk once using [digital] animation from the [1996] movie Dragon Heart. I showed two sequences and asked the audience which they believed; they said one sequence but not the other, as they said it looked fake. I said, "Yes, but why?" They couldn't tell me. The interesting thing was, it was the same technology and the same [animation] model; the only thing different was the animator. You can be convincing without being real.
I'm sad that people think of hand-drawn animation as old-fashioned Hollywood thinks that only computer-animated films can make money. But I don't think it's true; hand-drawn has its own look and all it's waiting for is a good idea. I love it in a way I don't love anything else: I especially love the hand-crafted quality of Disney's dog movies, Lady and the Tramp and 101 Dalmatians, and the work of [the Japanese director Hayao] Miyazaki. I'm working on the next Incredibles now, but somewhere down the line I'll do hand-drawn line again.
There is a tendency to credit only the actor for a motion-capture performance Andy Serkis is a great example because he is really gifted, but I know of shots from The Lord of the Rings where they didn't use any of Andy's stuff – the animators did it.
Great ideas come from unexpected places I find that sometimes something will happen to suggest the ending of a new film and you don't even know the story yet, but you go, wow, that could be a great ending, but how would I get to that ending and who would the characters be? I reverse-engineer it. One idea I've been enthusiastic about for years, "Ray Gunn" [a work-in-progress animated film about a detective in a retro-styled future], came from misunderstanding the lyrics to a B52s song.
At some point, our basic consensus view about the future turned dark Decades ago, the consensus view in society was that the future was going to be really cool: there were going to be jetpacks, we'd find a way past war, and people had a belief that their kids' future would be brighter than their own. Now the consensus view is that we are screwed and if you hold any optimism for the future, you are considered quaint. But I don't subscribe to that: while I believe that Earth is on a bad path in many ways, I also believe that we can change that path every single day in the decisions we make.
Brad Bird, 57, is an American film director, screenwriter and animator best known for his digitally animated films such as 'The Iron Giant', 'The Incredibles' and 'Ratatouille', as well as live-action films including 'Mission: Impossible – Ghost Protocol'. His latest film, the live-action 'Tomorrowland' (12A), is on general release in cinemas now
Join our new commenting forum
Join thought-provoking conversations, follow other Independent readers and see their replies