The conversation: Former England cricketer Ian Botham gets down to (beefy) business and assesses our chances at The Ashes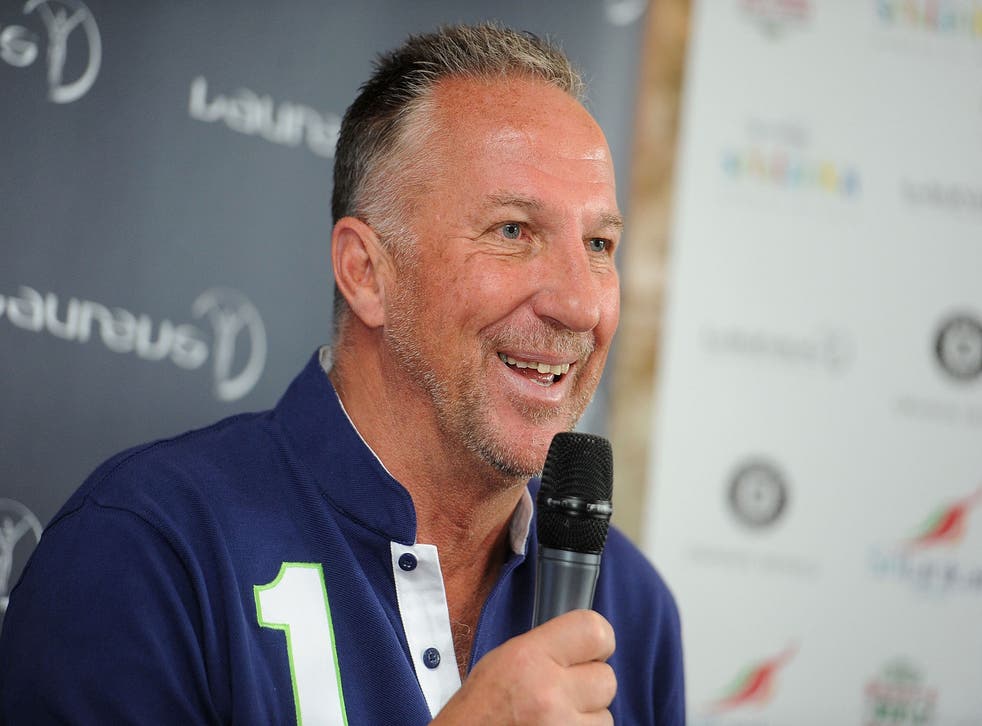 You're working with Beefeater at the moment as their 'Boss of Beef'. What does that involve?
We've been promoting it all summer. We've had various competitions and as I'm going to be in Australia this winter, today I've been looking for an apprentice to take over while I'm away. We had more than 2,000 people enter. The standard was very good: it's been a proper meat feast.
You also backed British beef and lamb with Allan Lamb. Any other beef products you'd like to promote?
Um, no. I'm very happy with where we are at the moment. I think it works well. It's an obvious pun: Beefeater and Beefy – and it's been a bundle of fun.
Not to get morbid, but what would you choose as your last meal?
Oh, goodness gracious; that's a tough question. Probably, liver and bacon with cauliflower cheese.
You've said before that cricket nowadays is more serious and clinical than when you played. Do you think it's lost something in that?
The point I was trying to make was that it's perceived as being more serious and clinical. I played in a great era, the standard of cricket was excellent. But there was also a more social side to it as well. The teams mingled a lot more.
So what's caused the shift?
Nowadays, it's a high-reward game. Players have lucrative contracts so they've got to keep themselves fit to do it. They're constantly monitored now: they have dieticians and lifestyle gurus. It's just a different world. Things have changed. For the better? We'll have to wait and see.
What do you think of the reaction to the England players urinating on the pitch at The Oval?
Mountain out of a mole hill.
You don't think there'd have been all that fuss in your day?
There wouldn't have been journalists sat at a cricket ground at 1am, so no, it wouldn't have happened.
You had a stint as a footballer as well. Denis Compton and Arnold Sidebottom did the same. And, of course, Freddie Flintoff had his side career as a boxer...
I'm not sure whether I'd call that boxing, but there you go...
Do you think cricket attracts a certain kind of all-round sportsman?
Flintoff, when he did that boxing stunt, had already retired. It won't happen again: you won't see footballers playing cricket or cricketers playing football because the seasons overlap massively now.
So you're in Australia for winter. What's the plan for Christmas?
I'll be in Adelaide on Christmas Day. I'll be staying with my great friend and winemaking colleague, Geoff Merrill. We'll be having Christmas a little differently to what people are used to over here: with oysters and lobsters and crabs. And, of course, some extremely good wines from his cellar.
And your prediction for The Ashes?
I have to be careful with what I say. But I think it's going to be a very tough series, it's going to be competitive, and I'm really looking forward to it. I think England have the momentum after winning here, and I expect them to continue that way.
Biography
Born in the Wirral in 1955, Ian Botham was an England Test cricketer for 15 years and still holds the record for the highest number of wickets taken by an England bowler. He was knighted in 2007 for his charity work
Join our new commenting forum
Join thought-provoking conversations, follow other Independent readers and see their replies