Harry Shearer: 'Stand-up is not my medium: I don't like entertaining drunks'
The star tells Nick Duerden how 'The Simpsons' changed his life − but not quite enough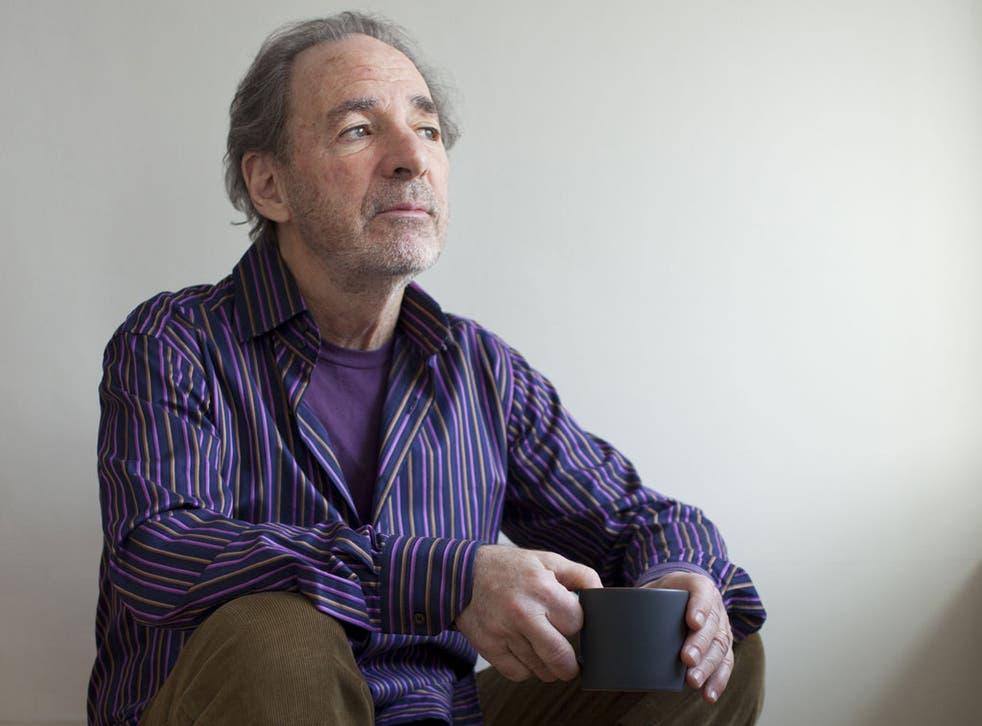 Eighteen hours before America re-elects President Obama, Harry Shearer is sitting in an armchair in his London residence, right leg crossed over left. The man may be delightful, attentive company, but at least one ear is helplessly attuned to the sound of the television that snakes up from the kitchen below, and the minute-by-minute election updates from BBC News 24. I ask him if he is anxious over the outcome. He laughs. Shearer, born in California in 1943, is a veteran of election nights. In a very real sense, he has seen it all before.
"I've no dog in this particular fight," he says. "So, no, I'm not anxious. You know, the longer this campaign has gone on, the more it has resembled professional wrestling: two guys screaming at each other, You're the worst! No, you're the worst!"
Did he consider it a particularly aggressive campaign? "Well, they've always been ugly; that's politics."
Like many Americans, Shearer cast his vote several weeks previously. Who did he plump for? "I regard my ballot as secret," he responds. "Whichever of them wins, I don't have great hope for." The next morning, he tweets: "Two second analysis: Republicans spent last 24 months being Just Too Scary."
Harry Shearer, famous for Spinal Tap, famous for The Simpsons, releases a new album this month, Can't Take A Hint. Like much he has done over his career, it's comedy based and features a host of special guests. "I'm lucky to have what one would have once referred to as an extensive Rolodex," he grins. Legendary jazz singer Dr John does wonders with "Autumn in New Orleans", Jamie Cullum offers his best cod Sinatra on "A Few Bad Apples", while comedian Rob Brydon smarms all over "Macondo".
"That song is about Tony Hayward, who ran BP," Shearer says. Hayward was the chief executive at the time of the 2010 Deepwater Horizon oil spill, who, when faced with a very public grilling, bemoaned that he just wanted to be left alone to sail his yacht in peace. "I want my life back/An end to the racket," Brydon, as Hayward, sings. "All I got was this Deepwater Horizon tour jacket… The book deal is next."
Shearer explains: "I write comedy songs because I like to exercise my writing muscle as a satirist." But why doesn't he simply do stand-up, like other comedians? "Stand-up is not my medium: I don't like entertaining drunks. Have you been to a comedy club recently?"
Shearer has been playing funny since the age of seven. His first gig was on the Jack Benny radio show in 1950, and three years later he made his film debut in Abbott and Costello Go to Mars. By 15 he had chosen to focus on his schooling. He later pursued careers in government, education and journalism, before finding himself drawn back to comedy. He spent much of the 1970s as a jobbing comedian, before, in 1984, This is Spinal Tap made him, to some at least, immortal. Arguably the funniest film of all time, Tap was a mockumentary (with Shearer as gnomic bassist Derek Smalls) about the painfully inelegant implosion of a British heavy-rock act.
But its cult status did little to lift his career: "It took 10 years at least before any good came from it." In 1992, the band reformed − in real life − for an international comeback tour. It was when they arrived in London, that Shearer met and fell for British jazz singer Judith Owen, two-plus decades his junior. "I saw her, and my eyes did the cartoon BOINGG!!" he says. The pair married, and have been together ever since.
Shearer's star was ascending at last, too. His was one of the main voices on The Simpsons (he does Monty Burns and Principal Skinner, among others), and the show is into its 24th season. But the merest research on Shearer suggests he hasn't always been particularly happy with the association, its success having somehow compartmentalised him, kept him too busy for other projects Ω and then there was the money issue. The show's producers, Fox, were making billions syndicating it worldwide. The cast threatened to strike, Fox counter-threatened to sack them. A settlement was reached, and at one point it was suggested they were each on $400,000 per episode (though that figure is now said to be $300,000). All Shearer will say is that it has brought him "a more comfortable lifestyle".
Presumably, he enjoys the spoils of his success?
"The spoils?!" he splutters, clearly joking, but then again possibly not. "Where are they! Where are the spoils?" I indicate the handsome four-storey London townhouse we are sitting in, and the property he and Owen share in Santa Monica. He stops laughing: "Okay, I'm lucky. I am. And I think I have just the right amount of fame too. I wouldn't want more."
Nevertheless, it clearly rankles that The Simpsons hasn't opened as many doors as he might have liked. "It's because it's voice work, and voice work is looked down upon," he says.
But does this mean that he remains unfulfilled in his long career? He shrugs. "Everyone is. You know, there are still things I'd love to do."
At least a couple have come to light of late, among them a documentary he made about a post-Katrina New Orleans, and a new show for Sky Arts in which he plays former US president Richard Nixon, which airs next year. But lest he give off the wrong impression here, he insists that he isn't complaining, really he isn't. The man is almost 69, and has done all right for himself. He's content.
"Oh, more than that," he concedes. "Look, as a performer, you try your hardest to get involved in something that is moderately successful, and that gives you some perks. So when you find yourself willy-nilly in one of the greatest television hits of all time, it's pretty amazing, really. It's…" And here he searches around for the appropriate word, as if he had it a moment ago but dropped it, "… It's satisfying."
Harry Shearer launches 'Can't Take A Hint' at Under the Bridge in London on 23 November; underthebridge.co.uk
Join our new commenting forum
Join thought-provoking conversations, follow other Independent readers and see their replies