Jeff Bezos: The Washington Post's new owner and Amazon founder prefers to focus on long-term investments
One of the wealthiest people in the world is not new to invention and experimentation as the Post deals with the challenges posed by the internet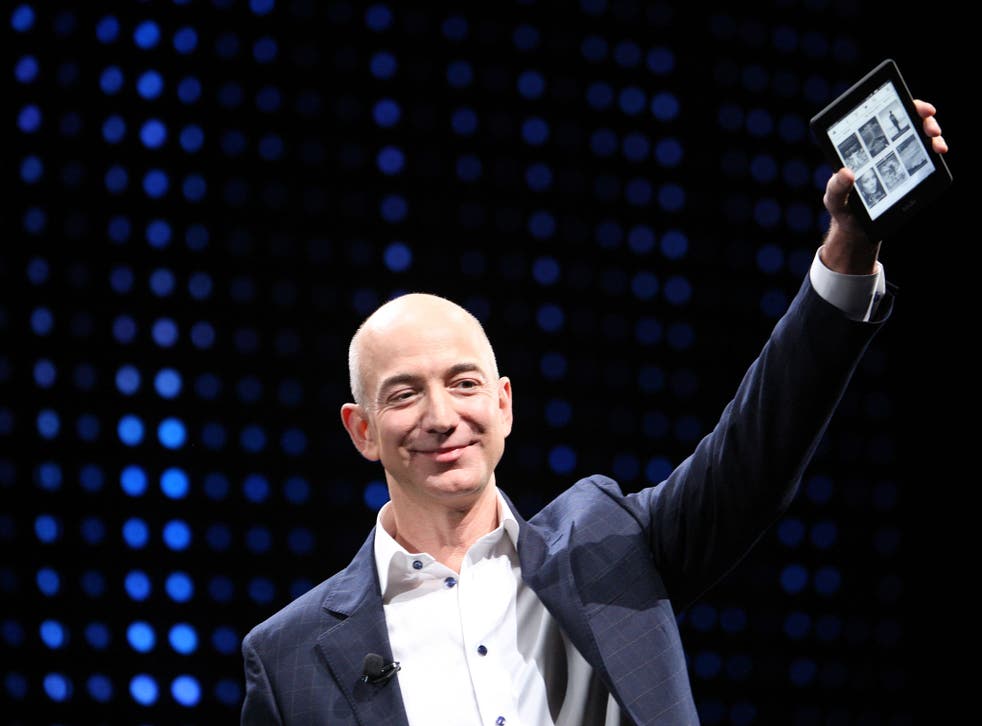 Journalists at the Washington Post had expected a staff meeting called for 4:30pm on Monday to be about the storied newspaper's office building in the US capital. "You see, The Washington Post building is up for sale, and everyone who works here has been waiting anxiously to find out where we'll be working next. Selling The Post's building was treated like an almost unimaginable upheaval," Ezra Klein, a journalist at the Post, blogged on the paper's website after discovering the real reason for the meeting: The Post, not its building, was being sold.
And perhaps just as surprising as the news of the sale was the identity of the buyer: Jeffrey "Jeff" Bezos, the billionaire founder of Amazon.com.
Mr Bezos is acquiring the paper as part of a $250m (£163m) cash deal to buy various publishing assets of the Washington Post Company. The transaction, which does not involve Amazon.com, will do little to dent his wealth: according to Forbes, his net worth stood at more than $25bn as of March this year.
In his first words to the Post's employees, Mr Bezos, who is based in Seattle, said he would not be leading the paper day-to-day. "I am happily living in 'the other Washington' where I have a day job that I love," he said.
But the man who founded Amazon.com with a $300,000 loan from his parents also made clear that things would change, as not just The Post but the wider print newspaper industry deals with the challenges posed by the internet. "That's essential and would have happened with or without new ownership. The Internet is transforming almost every element of the news business: shortening news cycles, eroding long-reliable revenue sources, and enabling new kinds of competition, some of which bear little or no news-gathering costs," he said. "There is no map, and charting a path ahead will not be easy. We will need to invent, which means we will need to experiment."
Mr Bezos is not new to invention and experimentation. Amazon.com began life as a online bookstore in the still nascent e-commerce market in the mid-nineties. It was an experiment in a new kind of store, and new way of retailing. The year before, in 1994, Pizza Hut accepted orders for a mushroom and pepperoni pizza with extra cheese over the internet, according to a timeline of e-commerce complied by Indiana University's Kelley School of Business. But until Amazon, little else was bought and sold online.
In coming years, Mr Bezos's website would branch out beyond books, disrupting the established retail order in a host of consumer-facing industries. And then, in 2007, came the Kindle, a e-reading device that sold out within hours after it was first launched.
Throughout, he insisted on focusing on the long-term: not for him the short-term, quarter-by-quarter yardstick employed by Wall Street. Instead, he invested in Amazon's infrastructure and on new ventures, so much so that even as the retailer notched up higher sales, it operated for nine years before finally booking a profit.
If anyone was in any doubt about the importance he attaches to long-term thinking, last year he invested more than $40m in a project to build a 200-foot clock in Texas that is meant to last 10,000 years.
"The reason I'm doing it is that it is a symbol of long-term thinking, and the idea of long-term responsibility," he told the Wall Street Journal. "We humans have become so technologically sophisticated that in certain ways we're dangerous to ourselves. It's going to be increasingly important over time for humanity to take a longer-term view of its future."
His other non-Amazon projects include Blue Origin, private space travel venture, and a reported investment in a company called Glassybaby that makes glass candle holders.
With the addition of the Post to his personal portfolio, close attention is now likely to be paid to his political leanings. As an article put up on the Post website that first alerted the wider world to the sale on Monday noted, thus far he has "given little indication of his ideological leanings." But we do know that last year, Mr Bezos and his wife MacKenzie contributed $2.5m to a campaign backing an initiative to legalise same-sex marriage in Washington state. At the time, the campaign, called Washington United for Marriage, told Reuters that it had checked with the groups and thought that the Bezos contribution was the "largest ever." The initiative was successfully approved in November.
Join our new commenting forum
Join thought-provoking conversations, follow other Independent readers and see their replies