Jenny Willott: 'Free childcare from 12 months should be our aim... and Lord Rennard is a nice guy'
Jane Merrick talks to the minister for women and employment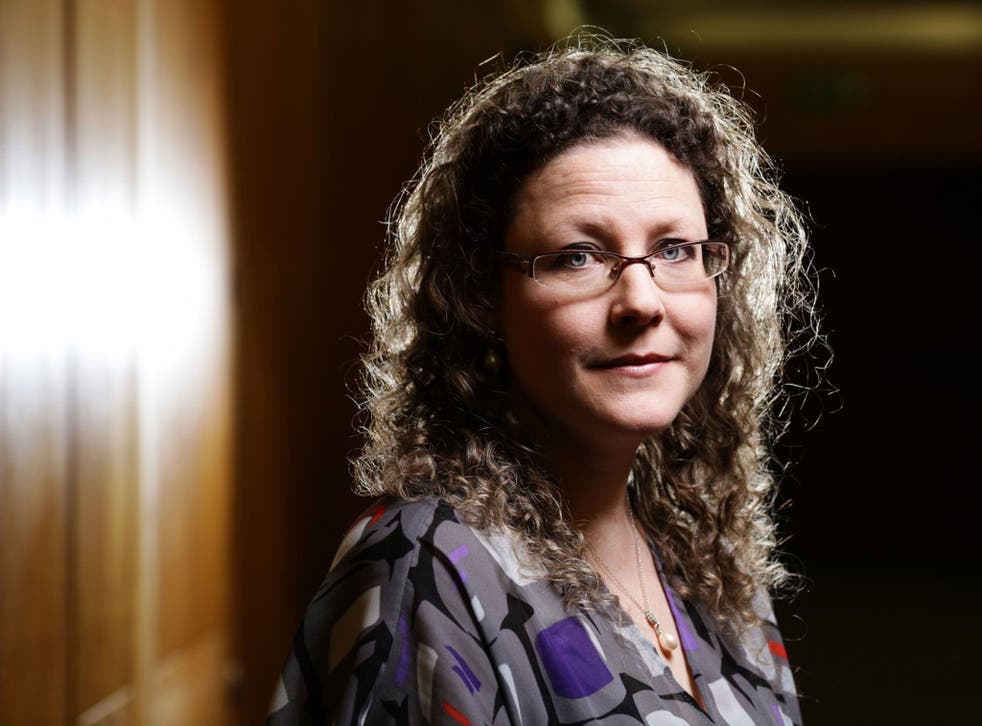 All parties should consider pledging free childcare for one-year-olds in their general election manifestos to help encourage women to resume their careers, the minister for employment has said.
In an interview with The Independent on Sunday, Jenny Willott, who is also minister for women, said extending childcare to babies would be expensive but "it may well be that it's the right thing to do".
Ms Willott, the Liberal Democrat MP for Cardiff Central, also called for headhunting companies to provide details of how many women they place on shortlists for City jobs, including senior board positions, to increase transparency in the process.
In her interview, the minister became the first female Lib Dem MP to express support for the ousted peer Lord Rennard, describing him as a "really nice guy" and claiming the party "owes him a huge amount".
Employers and ministers are concerned about the so-called "maternity gap" – where the high cost of childcare facing parents at the end of maternity leave means that tens of thousands of women don't go back to work.
While 15 hours of free childcare is offered to all three- and four-year-olds and to two-year-olds from the poorest families, the high cost of childcare immediately after maternity leave forces many mothers to remain at home.
The First Minister of Scotland Alex Salmond has promised free childcare for all one-year-olds if Scotland votes for independence later this year. Asked whether the coalition would consider offering free hours for children aged one, Ms Willott said: "It may well be that that's something the Government needs to look at. The issue is that it is extremely expensive. It may well be that it's the right thing to do. But it's as with every big public spending commitment, it's a toss-up between if you've got the money is that the best thing to put it into or is something else the best thing to put it into.
"For families with lower incomes, they are eligible for childcare tax credits. The numbers of people that are caught in that gap are more limited, but it may be something that a future government needs to look at, it may be something for the parties to look at in their manifestos."
Ms Willott, a Government whip who is covering the maternity leave of her Lib Dem colleague Jo Swinson, said she wanted to see headhunters share with the government detailed figures of how many men and women are put forward at each stage of the selection process.
The minister will host a round-table discussion with leading City headhunting firms next month. While the data-sharing would be voluntary, Ms Willott said she expected firms to be transparent. Research shows that, in applications in the public sector, the proportion of women put forward by headhunters is 20 per cent. But where candidates had put themselves forward, the proportion of women was 40 per cent.
"At which point do women drop out? Is it because they don't have a big enough pool of women that they're picking from? Or is it because women aren't putting themselves forward?" she asked.
Ms Willott hailed new rules allowing all employees – not just carers and parents of young children – to request flexible working. "Opening it up to everybody will really get rid of the stigma with wanting to work flexibly. So if somebody wants to go and play golf once a week or whatever … it makes it feel fairer and I think it starts changing the culture in an organisation."
While Ms Willott's two sons, Toby, three and a half, and Joshua, one, attend the House of Commons nursery, she is able to arrange her work commitments so that she often has supper with them in her office.
"I am not sure there's any point in having children if you then never see them." Her sons spend a lot of time in the Whips Office. "There are toys in there now, which there definitely weren't before. The problem is when there's a vote you're not expecting. My three-year-old is v ery good at holding on to my hand and running through the corridor."
Asked whether she had any sympathy for Lord Rennard, Ms Willott said: "I like Chris very much, I think he's a really nice guy. I think he was absolutely excellent as campaign director of the party. He's made an enormous difference to the way the party campaigned and operated. As a party we owe him a huge amount."
Join our new commenting forum
Join thought-provoking conversations, follow other Independent readers and see their replies