Lynne Featherstone: 'We are the whipping boys, even though we're the good guys'
The most senior Lib Dem woman in government tells Jane Merrick that her party is failing to get the credit it deserves – and makes a pitch for a place in the Cabinet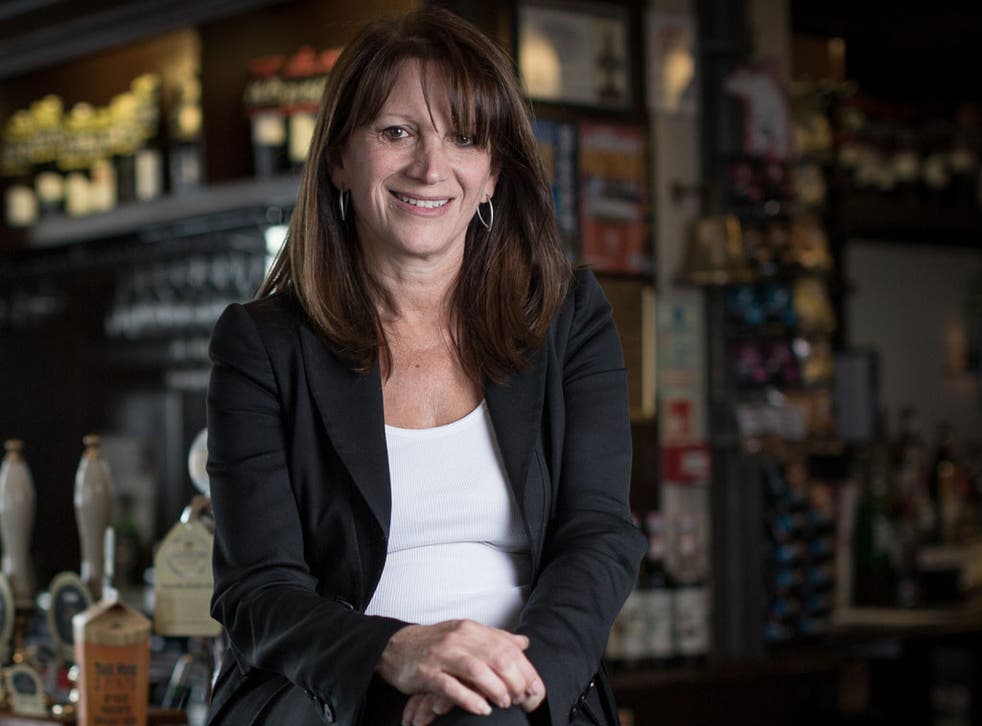 Lynne Featherstone's constituency office in north London is above a pub called the Three Compasses, perhaps an apt description of the equipment needed by the Liberal Democrats to navigate the next two and a half years of coalition. One compass to steer the party through government, fighting with Conservative ministers every day for their policies to be heard; another to keep channels open with the Labour Party, a text message here and there in case it is the largest party in 2015; and the third to ensure Nick Clegg's leadership doesn't smash against the rocks of angry Lib Dem activists. It is this third compass that Lib Dem ministers need this weekend as the party assembles in Brighton for its autumn conference.
Featherstone, a survivor of the reshuffle in which several of her colleagues were axed from the lower ministerial ranks, was moved from the Home Office to the Department for International Development. She ran Chris Huhne's leadership campaign twice, yet is now an enthusiast for Clegg's leadership. Lib Dems by the seaside will be "upbeat, cheerful but argumentative", she says – admitting that, as always, there will be "the ups and downs of conference". That's putting it mildly: everyone will be talking about Clegg's leadership, and whether he will be forced to stand down before the election to make way for Vince Cable.
Asked whether the Business Secretary would make a good leader, Featherstone is dismissive. "I am sure there's a great number of people who would make good leaders, but there's no vacancy, as they say."
But does she understand the unhappiness of Lib Dems that Clegg has ceded too much ground to David Cameron – on the NHS, House of Lords reform, and tuition fees? "I understand that this has been a testing time. We are the whipping boys; we are the ones getting it in the neck, even though in my view we're the good guys.
"It's a really harsh environment out there for the Lib Dems. I think conference will be a renewal of faith.I think Nick has been a really good leader, in the hardest of times. He's the lightning rod for everyone's discontent – unfairly, in my view. And he really has the balls to deal with them.
"We never get enough credit for what we do, absolutely not. History will reveal it."
Will the Lib Dems get any credit at the next general election? "I bloody well hope so."
Featherstone's colourful language is refreshing compared with some of her Lib Dem colleagues. She seems far younger than her 60 years: when having her picture taken in the pub on Hornsey High Street, the photographer asks her to sit on the bar, and she hops on to it with the agility of a teenager. She is now the most experienced Lib Dem woman in the Government, yet was not promoted to the Cabinet earlier this month.
When asked why she missed out, she says: "I am always disappointed that there are no female Lib Dems in the Cabinet." She says the "real roadblock" to this is that the male Lib Dems around the Cabinet table are "brilliant men doing brilliant jobs", adding: "If they were mediocre men I'd get a contract out on them."
Couldn't she be as good a chief secretary as Danny Alexander, or couldn't Jo Swinson be at Scotland instead of Michael Moore? "I think in time, in time we will be. I totally agree with you." At the next reshuffle? "If there's another reshuffle, I trust my leader will be reading this article."
As his former campaign manager, does she think Huhne should return to government if he is cleared over his alleged speeding points offence? "Absolutely. He was a brilliant member of the Cabinet, and when he's cleared there's no impediment to him being back in government."
Featherstone's new brief at DfID covers women's rights, including breaking the silence on the "eggshell" topic of female genital mutilation which is largely ignored by the mainstream.
She says there is now, for the first time, "huge momentum" within Africa to tackle the issue. She wants to see the practice eradicated – in the same way as foot-binding in China – within the next generation.
How deep is her new boss Justine Greening's commitment to spending 0.7 per cent of GDP on the aid budget? Greening suggested the ringfence could be torn down by declaring she wanted to get "more for less" out of international aid. Featherstone is adamant that the 0.7 per cent figure will be enshrined in law "as soon as we can get a legislative slot" and that Greening is "absolutely committed to it".
In her former role as minister for equalities at the Home Office, Featherstone oversaw the Government's commitment to gay marriage, but she does not agree that all opponents of it are "bigots", as an original draft of a speech by Clegg claimed earlier this month.
"I have every respect for people who hold religious views, or just think it's strange, or who are not comfortable with it. If you come from a different generation, I think that's quite normal or common. In among that normality who don't support it there is a range of people who don't support it because they are homophobic. But it's everyone's right to have their opinion on equal marriage."
When it comes to Page 3 of The Sun, however, Featherstone is less emollient. "It's about the constant drip-drip of women or girls being sexualised in the public space. I think that does have a very great bearing on attitudes and domestic violence, which was also in my portfolio last time.
"While a lot of blokes say you are a mean, sour-faced whatever, and it's harmless – actually in the wider picture, it's not harmless at all."
Featherstone, who has two grown-up children in their twenties and is now divorced from their father, doesn't seem to care that she is called "sour-faced" if she is standing up for women's rights. She keeps fit by doing a two-hour walk every Sunday to meet a female friend, where they "gossip about everything" over coffee. The solitary walk gives her time to think. "Thinking is a really important part of being in government. We could do with more of it."
Join our new commenting forum
Join thought-provoking conversations, follow other Independent readers and see their replies