Lyse Doucet: 'Homs was a war crime, so we filmed it'
From a brutal massacre to the fate of ice-cream parlours in Damascus, the senior BBC foreign reporter is treading in some illustrious footsteps. Nick Duerden meets Lyse Doucet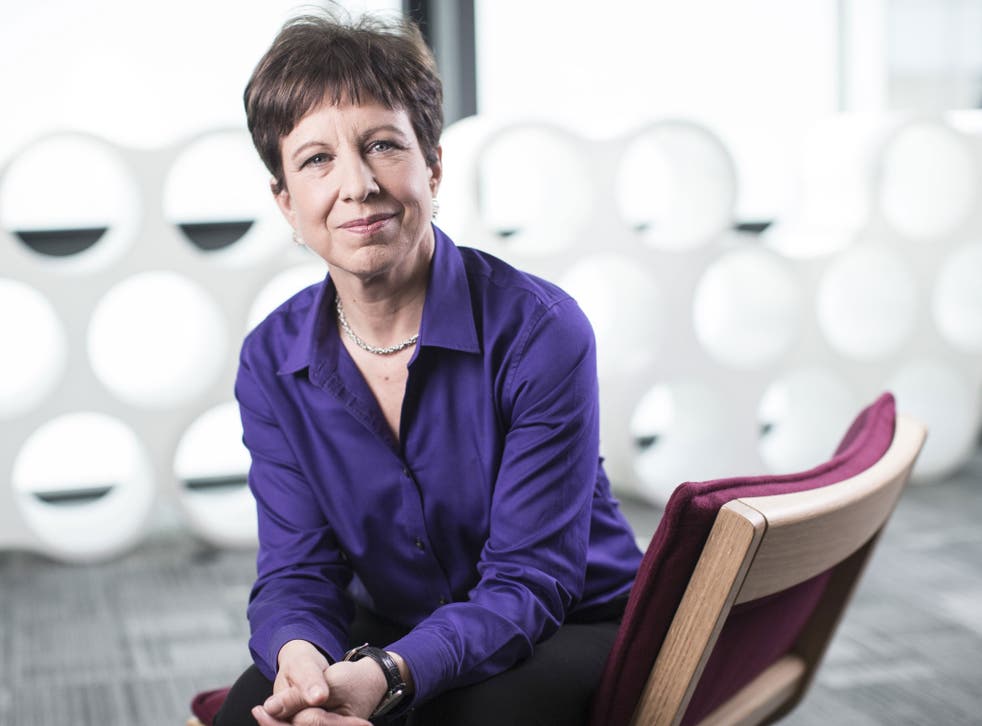 When the war correspondent Marie Colvin gave her address during a service for war wounded at St Bride's church in Fleet Street, London, in November 2010, she said there had never been a more dangerous time to follow in the footsteps of her predecessors Richard Dimbleby, Martha Gellhorn and others. Fifteen months later, Colvin was killed in the Syrian city of Homs, joining those who have paid the ultimate sacrifice while reporting from the world's most dangerous countries.
It is a memory that Lyse Doucet seems to channel when the BBC's chief international correspondent is asked if her next foreign assignment could be her last. "No. No job is worth dying for," says the Canadian-born journalist, who has spent the past 30 years reporting for the BBC from West Africa, Pakistan and Kabul, where she covered the Soviet troop withdrawal from Afghanistan and its aftermath in the late 1980s.
Although making no mention of the men and women who have suffered the tragic fate of being caught in the wrong place at the wrong time, she insists that each excursion is planned meticulously, thereby avoiding, she says, travelling with any correspondent she regards as more reckless. "There are plenty," she adds. Local guides are vetted before joining the BBC's team. "And if anyone thinks it's too dangerous, we don't go."
Now 54, Doucet recollects times when she was prepared to take greater risks, breaking curfews at all hours and straying far from designated safe areas in order to cast eyes on developments. She shrugs. "Sometimes, you don't know you've made mistakes until it's too late."
Gellhorn famously said that in a career spanning six decades, she created homes in 19 countries. Not surprisingly for someone who has reached the halfway stage in a similar globetrotting role, Doucet queries the term "home", for now insisting that Kabul is just that. Wherever she finds herself for any extended time becomes a place she feels most relaxed. It is no trouble finding friends in far-flung places. She goes to art galleries, attends concerts and revisits her favourite cafés, if they are still standing. With few ties – no husband, no children – she can roam at will.
"People choose their own lives," Doucet says. "If [having a family] had been important, I would have gone in that direction. But I can honestly say I live a life without regret."
Doucet was born and raised in the eastern Canadian town of Bathurst, New Brunswick. She arrived in London in the early 1980s, yearning to become a roving reporter and was dispatched to the BBC's just-opened West Africa office. She remained there some time and has obtained an accent remarkably difficult to place. "When I go to a place, I do like to stay. I spent five years in Africa then another five in Pakistan, Afghanistan and Iran, and now five in the Middle East. I like to get stuck in."
With the BBC's world affairs editor, John Simpson, entering his twilight years, Doucet was perhaps the obvious choice to lead coverage of the Arab Spring once it began in Tunisia in 2010. Despite the "war correspondent" tag that is habitually associated with her, Doucet insists she is anything but and remains of the impression that journalists interviewing journalists should not be the done thing.
But her reports slicing through the perpetual bluster of war analysis to deliver humane stories have struck a chord and won awards. One of her recent reports from Syria focused not on the front-line battles, but rather the plight of the country's ice-cream parlours. "There has been traditional Arabic ice-cream, bakdash, in Damascus since 1895, and for the Syrians, it's a barometer of how bad life is getting if those parlours close."
Doucet visited one that was still thriving despite Syria's implosion. "You paint a small picture, and that tells the bigger story. And, you know, I wasn't going to ask the people there whether they supported Assad or the rebels. They were ordinary people who just wanted to get on with their lives – go to school, study for their exams, eat ice-cream. Everybody looks for the little treats in their daily lives. Syrians are no different."
For those watching from the comfort of their living rooms she does not censor the visceral images of war. She recently witnessed evidence of a massacre outside Homs, not on the battlefields but in village homes. "There were charred bodies, bullets to the head. People shot, then burned alive. It was a war crime, and so we filmed it. Of course we did."
Describing her approach to journalism, she says: "I take you with me, as far as it is possible. I want you to come out of your living rooms and let me take you with me. Let me bring you to the story."
Although closely associated with war reporting, Doucet maintains she is no modern-day Martha Gellhorn. Her business card lists her mobile phone numbers in the UK, Egypt and Pakistan. When she returns to conflict zones, she likes to say she isn't going back so much because of war but to revisit the places and people she still knows so well. "I am not a war correspondent, but some of the countries I have spent time in are now, sadly, plunged into conflict."
Doucet laughs off suggestions of both bravery and recklessness, and insists she is merely doing her job. She recalls a time in Jerusalem, emerging from a market on Jaffa Road when a suicide bomb went off. "You freeze first, then you look around, then, thinking like a journalist, you go back into the market, and on to the scene. The doctors were there as well, focused on their job just as I was on mine – getting a line to London, and to state calmly and clearly the breaking news: this is what is happening. I am here; this is what I can see."
Wandering along the third floor of New Broadcasting House, Doucet feels oddly out of place, the serenity of the BBC's headquarters not a place for someone we are so used to seeing in a place of strife. She has just returned from Syria and, with no end in sight to the conflict, knows she will return soon. Parts of the capital Damascus, she says, resemble the aftermath of an earthquake.
Chris Patten spots her and wanders over, the BBC chairman engaging Doucet in conversation for several minutes, keen to know the latest news from his eyes on the frontline. It is not long before she returns and carries out the same role for us all.
Curriculum vitae
1958 Born on Christmas Eve, in Bathurst, New Brunswick, Canada.
1980 Graduates with a BA from Queen's University in Kingston, Ontario. Two years later completes an MA in international relations at the University of Toronto.
1983 Arrives in London to start her journalism career, and is subsequently dispatched to West Africa, where she works for the Canadian media and the BBC.
1988 Settles in Pakistan, and spends the next five years reporting from there, as well as from Iran and Afghanistan.
1994 Moves to Jordan, and reports from throughout the Middle East.
2001 Reports from Islamabad in the wake of the 11 September attacks on New York and Pennsylvania, for both BBC1 and BBC World, and is hailed for her "clear‑headed, clever and deeply unostentatious" qualities.
2007 Named International Television Personality of the Year by the Association for International Broadcasting.
2013 Reports widely on the uprising in Syria.
Join our new commenting forum
Join thought-provoking conversations, follow other Independent readers and see their replies