Prince: The pop'n'rock legend who can sell out vast arenas - so what's he doing turning up in some of the most intimate venues in London?
The 5ft 2in dynamo, who as a child prodigy had mastered 25 instruments, has nothing to prove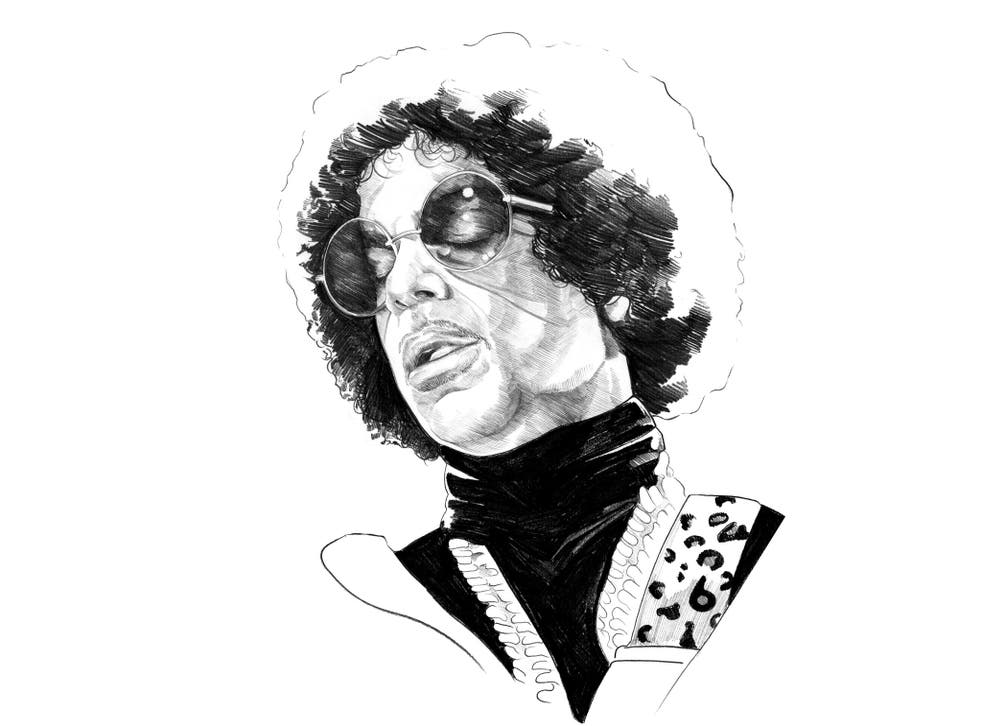 He called his former band the Revolution and once abdicated his title in favour of a symbol, but Prince's status as pop royalty will never again be questioned. The enigmatic performer can be assured his reputation is safest of all in Britain, after once again choosing London as a platform for his extraordinary talents.
Seven years ago, he left the world music industry in awe of his capacity for shifting concert tickets after 21 sold-out shows at the cavernous O2 arena in east London. This week he has returned to the city to embrace a wholly different approach to live music – and once more the entertainment business is agog.
Flying in from New York at the start of the week, Prince, 55, headed to the east London home of his friend, the young singer-songwriter Lianne La Havas, called a "press conference", and then performed an acoustic gig in her front room for just 10 people.
By the end of the following day, he had performed three more intimate shows at Camden's Electric Ballroom, a venue with a fine musical legacy but modest proportions for an artist of Prince's standing. The 2,000 patrons who were alerted to the gigs by social media and who snaffled the mere £10 tickets will be recounting the story for years. "Dazed, ecstatic, befuddled," was how one punter described the feeling at the end of the night. The shows won five-star reviews and drew comparisons with the rock-god aura of Jimi Hendrix and the funky cool of Sly Stone. He plans to perform more "secret" gigs in the coming days.
Once again the world is talking about Prince. Yet the 5ft 2in dynamo, who as a child prodigy had mastered 25 instruments, has nothing to prove. He has sold in excess of 100 million records and has an Oscar, a Golden Globe and seven Grammys. He was inducted into the Rock and Roll Hall of Fame a decade ago.
Why would he even bother to perform these "guerrilla gigs", as they are being called? According to Phil Alexander, the editor of music magazine Mojo, the performances are a sign of Prince's total freedom from the music industry. "It shows that the man can do whatever he wants," he said. Emancipated from the record company travails that dogged his career for much of the Nineties, Prince is not under pressure to sell units. He has a single out ("PretzelBodyLogic") and an album (Plectrum Electrum) is in the offing. But this was something different from a publicity campaign. "If this was just a marketing exercise everyone would know by now when the album was coming out," Alexander says.
Matt Everitt, a presenter with BBC 6 Music, was one of the privileged few to have the surreal experience of attending the gig in Ms La Havas's sitting room, decorated with Prince's signature purple lighting. "The door opened and there was Prince with a cup of tea," he said. Before an open fire, Prince perched on a stool and strummed "PretzelBodyLogic" with acoustic support from his new all-girl band 3RDEYEGIRL. Everitt was on the sofa. "Prince was playing the guitar a foot away from me and you could see he was really enjoying the performing of it."
Prince has been electrified by working with his new bandmates – who take to the stage in heels even higher than those famously worn by the diminutive frontman – and his new material is the result of intense jamming sessions at his remarkable home outside Minneapolis.
Paisley Park is part of the Prince legend. Visitors say it emerges from the Minnesota landscape like a space ship. It's not the baroque statement one might associate with a performer known for the kaleidoscopic contents of his wardrobe. "I'd envisaged a lavish purple palace at the end of a winding lane, but it turns out to be a huge white 70,000 sq ft building, more like an industrial complex," said one of the few interviewers to have visited him.
He should have expected the unexpected, for it has been a recurring theme of an artist who had an unorthodox upbringing. His African-American father John Nelson, a pianist, named him Prince Rogers Nelson after the jazz band he played in, the Prince Rogers Trio. The boy's mother, Mattie, was a singer of Italian-American heritage but the couple split when Prince was two. Brought up by his father, he spent his formative years around musicians and attended his first James Brown concert aged 10, a memory that has inspired his own phenomenal live performances.
Sex is integral to the Prince appeal. He claims he wears his heels not for added inches but "because the women like 'em". Kylie Minogue once described him as "sex on a stick". His sister Lorna has said he was thrown out of the family home at the age of 12 because their father "caught him in bed with a girl".
Signed by Warner Bros while still in his teens, he had his breakthrough in 1982 with the album 1999. The line in the title song "So tonight I'm gonna party like it's 1999" endured beyond the end of the millennium. Backed by his band the Revolution, Prince achieved the stature of global pop star two years later with the album Purple Rain, which contained smash hit singles "When Doves Cry" and "Let's Go Crazy". With this fame came notoriety over the explicit nature of his lyrics.
Further success came with albums Sign 'O' The Times and Lovesexy, but then Prince lost his way. He dropped his name in favour of an androgynous "love symbol"; his albums struggled to sell, and his relationship with Warner Bros badly deteriorated.
Although he split with the label, his reputation as a control freak remained. Huey Morgan, the Fun Lovin' Criminals singer and BBC Radio 2 and 6 Music presenter, met him when working in a Manhattan bar where Prince was booked to do an after-show party. Warned not to even look at the star while delivering beer to the dressing room, Morgan found that "he was a nice guy who was more than happy to say hello".
Having married his backing singer Mayte Garcia in 1996, Prince divorced four years later after their baby died from a genetic disorder. When the singer became a Jehovah's Witness, many in his fanbase were left confused. But within three years, he had brought it all back with the Grammy-winning Musicology. Prince is nothing if not unpredictable. He is sometimes compared to David Bowie for his capacity for reinvention.
The publicist Alan Edwards, who has represented both Bowie and Prince, agrees that they share an ability to "only come forth when they have got something to say". Prince's motivation is simply the joy of playing live. "He loves performing and his attention to detail is incredible; every note, every chord, every element of presentation." When Prince did his 21 shows at the O2 in 2007, he also performed during afternoons for his fan club and at after-show parties. Edwards estimated Prince gave 50 concerts in total.
Before he leaves London this time he will have done several more. A serious music student, he has name-dropped historic Soho venues such as Ronnie Scott's and the Bag O'Nails (where Hendrix played). "We're going to be here until people don't want to hear us any more," he has said. Prince may never be allowed to go home.
A Life In Brief
Born: Prince Rogers Nelson, 7 June 1958, Minneapolis, Minnesota
Family: His father, John Lewis Nelson, was a pianist and his mother, Mattie Shaw, was a jazz singer. He married his backing singer Mayte Garcia in 1996 but divorced four years later, following the death of their baby son from a genetic disorder.
Education: Attended John Hay elementary school in Minneapolis and later formed a band with one of his classmates.
Career: Breakthrough came with his self-titled second album, released in 1979, which went platinum. Further album success followed with 1999 and Purple Rain before he reached new heights in 1987 with Sign 'O' the Times. In the 1990s, he changed his stage name to an unpronounceable "love symbol" but reverted to Prince in 2000. He was inducted into the Rock and Roll Hall of Fame in 2004.
He says: "I am a musician. And I am music."
They say: "That dude is the most talented musician I have ever seen in my life," Dave Grohl, Foo Fighters
Join our new commenting forum
Join thought-provoking conversations, follow other Independent readers and see their replies