Sam Mendes: Bond movie Skyfall's not the limit
He dazzled in the theatre. He was an instant success in film. Will his first Bond movie propel him to new heights?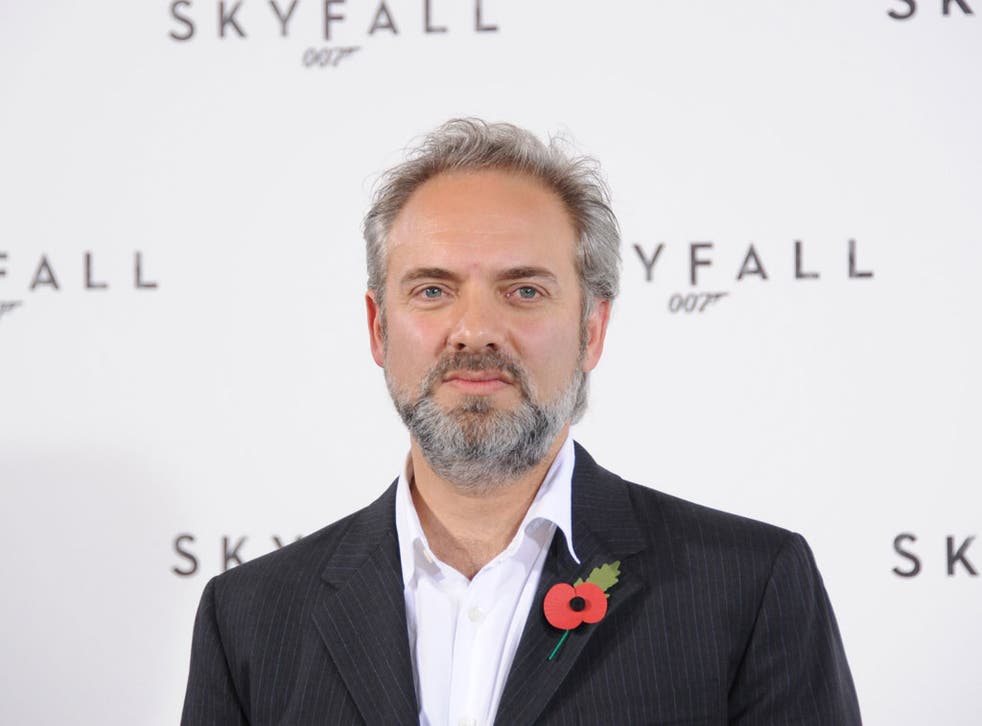 As if its name was not in itself a gift to any film critics and headline-writers who might be itching to give it a panning, Skyfall – the latest James Bond movie – got off to the most inauspicious of starts. No sooner had 007 stepped on to the set at Pinewood studios on day one of filming than he looked about him and sniffed: "This doesn't feel like a Bond movie."
Such a comment might have been unnerving for a director embarking on his first engagement with cinema's most famous franchise. But Sam Mendes, rather like the serene secret agent in his story, remained unruffled. For one thing, Daniel Craig, who has embodied Ian Fleming's age-defying spook for the past six years, is a close personal friend who had recommended Mendes for the director's chair.
The former husband of Kate Winslet, Mendes, 47, possesses a degree of calm self-confidence that might give MI6 recruitment chiefs pause to wonder why they didn't make an approach to him when he was an undergraduate at Cambridge. Or perhaps they did.
Certainly this son of a literature professor (his father) and an author (his mother) was a childhood aficionado of Fleming's tales of the Secret Intelligence Service. "I've always been a huge fan of the Bond movies," he said recently. "As a child, of course every young English schoolboy grows up with it. It's in a sense part of my life and I vividly remember the first time I saw one of the Bond movies, which was Live and Let Die, and the impact it had on me."
Mendes would also have been unconcerned by Craig's comment because things began so much worse on his first movie, American Beauty. He was so unhappy with the way he shot the opening sequences of that 1999 film – and indeed the acting performances of his star performers Kevin Spacey and Annette Bening – that he went back to the studio and asked if he could shoot the scenes all over again. Spacey told him, "Are you kidding me? This is your first movie, and you're telling the studio that you blew the first day?"
Mendes, then still in his early thirties, persuaded DreamWorks to give him another try, and the film went on to win five Oscars and make $353m (£220m) worldwide at the box office.
Achievement in the face of inexperience has been a recurring theme of his extraordinary career. Mendes was only 24 and barely out of university when he wowed critics with a West End production of The Cherry Orchard. He was aided by the casting of Judi Dench in the role of Ranevskaya.
And just as Spacey went on to become a Mendes ally, so too is Dame Judi a big supporter – in spite of his having rejected one of her Cherry Orchard suggestions with the precocious put-down: "Well, you can try that but it won't work."
Back then, the great actress was already a feature of the Bond films, after being cast as the MI6 chief M in Goldeneye. Now, like Craig, she is synonymous with the franchise. Mendes describes her as "one of the greatest actors in the English-speaking world", and she is another reason why he believes he can be one of the great Bond directors. He aims to get more out of Dame Judi's M character than any of his predecessors.
"What could we give her that would take her to another level that we've never seen before?" Mendes wondered aloud at a recent press conference. "What can we do with her that would surprise us or challenge even her? And so ... we pushed her further."
This is the 23rd Bond movie but only the sixth feature film that Mendes has directed. His work until now, from Road to Perdition and Jarhead to Revolutionary Road and Away We Go, has been characterised by strong acting performances and beautiful visuals. Mendes is a subtle craftsman and is determined, he told The Observer four years ago, to avoid a signature style. "I don't want to be known for one thing," he said. "I don't want an adjective based around my name. 'Lynchian', I know what that is, I know what 'Kubrickian' is, and I know what 'Bergmanesque' means. But there isn't going to be – and I don't want there to be – a 'Mendesian'."
Interviewers have remarked on how eloquent Mendes is, though that is to be expected, given his ancestry. The director's grandfather was a Trinidadian-Portuguese writer called Alfred Mendes, a companion of C L R James, and his father Jameson Peter Mendes was an academic who took him to see Woody Allen films and Shakespeare plays at Stratford.
But his parents split when he was a child and it was his mother Valerie, who became a publisher and writer of books for young adults, who instilled in him during his Oxfordshire childhood the zeal that he now hides beneath a swan-like demeanour.
To the outside world, he has gone, effortlessly, from one success to another. By his mid-twenties he was the artistic director of the Donmar Warehouse, turning it into the sensation of London theatreland and stepping out with the actress Rachel Weisz, who is now married to Craig. He has an easy manner, expressed in his relaxed dress code of navy jumper and jeans, and he directs with simple clarity and without tantrums. Actors love him. He is an accomplished cricketer and some friends believe his sporting prowess is a key to his self-assurance. In 2000, shortly after American Beauty's success at the Oscars, this newspaper wrote an admiring piece headlined: "Sam Mendes: don't you just hate the guy?"
But the man himself says he is "very thick-skinned" and "very tenacious". He knows that it is not without strenuous patience that he manages to cajole Hollywood actors into following his exhausting "theatre workshop" style of directing, an intense process that reduced a shattered Leonardo DiCaprio to tears of relief at the conclusion of the filming of Revolutionary Road.
That film was also hard for Mendes, not least because his wife Winslet was playing opposite the heart-throb actor in a tale of a troubled marriage. The director watched the sex scenes from a monitor in an adjoining room and joked with DiCaprio that he should take less time. Mendes also described the difficulty of working with a lead actress who would bring her work home and not let him "switch off".
The pair (both born in the same Reading hospital) were the golden couple of British cinema. They married before three guests at a ceremony on the Caribbean island of Anguilla in 2003 and soon afterwards had a son, Joe, in addition to the daughter Winslet had from her first marriage.
Fatherhood slowed down Mendes's furious work ethic and the apparently unflappable director admitted to a heightened sense of mortality. "I'm more fearful now than I was when I was younger," he said after making Revolutionary Road. "Having kids makes you fearful. I don't know what it is, but it increases your level of vulnerability about a thousand per cent."
As he returned to the theatre and a Tom Stoppard adaptation of The Cherry Orchard, nearly 20 years after making his name with the same play, friends of Mendes said family life had made him "more gregarious". One of the actors in the Chekhov play was the daughter of the English theatre impresario Sir Peter Hall, Rebecca Hall, with whom Mendes became friends. In 2010, Winslet and Mendes announced their divorce and last year the director confirmed he was in a relationship with Hall.
Skyfall, which opens on Friday, gives him a fresh challenge: to show he can make action movies. He compares the prospect to "going into the Coliseum, and people are going to give you the thumbs up or the thumbs down". It sounds scary but don't expect Sam Mendes to lose his cool any more than James Bond himself.
A Life in Brief
Born: Samuel Alexander Mendes, 1 August 1965, Reading, Berkshire.
Family: Only child of Valerie, a publisher and author, and Jameson, a university professor. Married to actress Kate Winslet 2003-10; they have one child, Joe. Now dating actress Rebecca Hall.
Education: Magdalen College School in Oxford; studied English at Cambridge University.
Career: Directed plays at university before directing Judi Dench in The Cherry Orchard in the West End. At 25 made artistic director of the Donmar Warehouse. Won the best director Oscar for his film debut, 1999's American Beauty.
He says: "I don't think I really knew what I was doing for at least 10 years of my career. You know, I think I was just flying by the seat of my pants."
They say: "He has the skill to observe where you are, and what you need, at a very specific moment." Kevin Spacey
Join our new commenting forum
Join thought-provoking conversations, follow other Independent readers and see their replies