Sam Neill: The actor on growing up in Northern Ireland, surviving 145mph winds and going gang-busting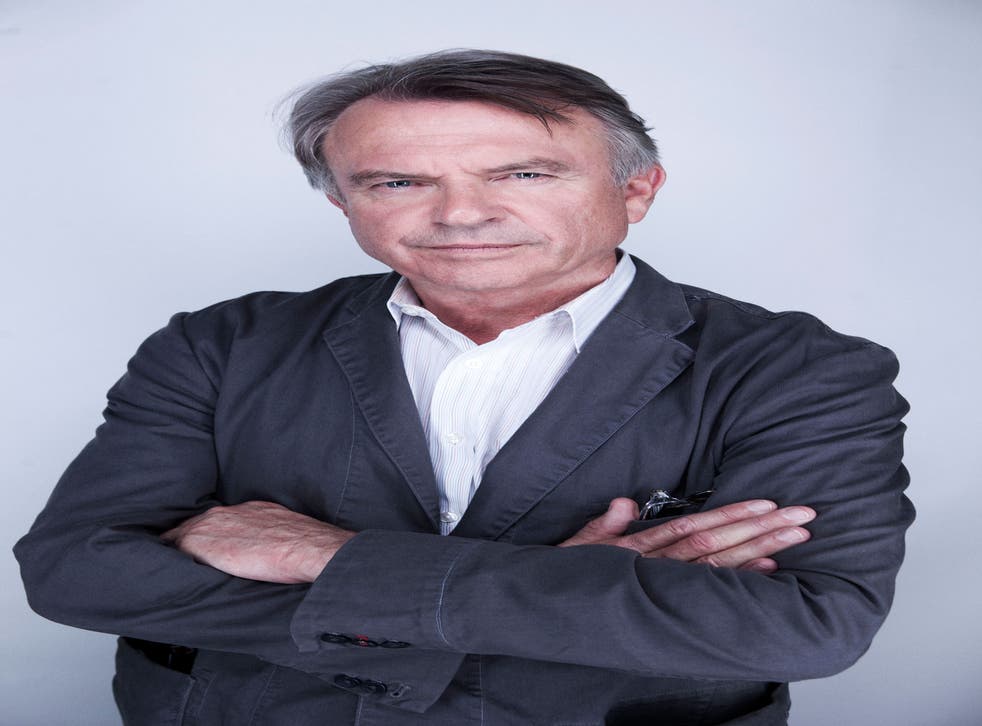 I thought I'd die while filming 'Jurassic Park' We were on the Hawaiian island of Kauai, two weeks into the shoot, and when we reported for work one morning, we were told there wouldn't be any filming as there was a hurricane coming. I remember standing on the beach at about 11am as the thing was fast approaching and Laura [Dern] came up and said to me, "Do you think it's possible we might die?" And I thought about it and said, "You know, Laura, I think we just might." [Several islanders perished in the 145mph winds.] But I'm still here.
My childhood in Northern Ireland was idyllic I grew up in County Armagh, before the Troubles, and it was my idea of the Garden of Eden. As a child [Neill moved to New Zealand when he was seven], I would range freely around the beautiful countryside, and I vividly remember, too, going with my brother to Tyrella beach – one of the greatest in the British Isles – and fishing for hours on the rocks; no one was there; it was ours.
I never thought I'd have a successful acting career In New Zealand in the 1970s, TV was the only acting game in town, and when I went up for a TV part, the audition didn't go well. Afterwards, I happened across the casting notes on my file [held on actors, by New Zealand's then national broadcasting company] and rather discouragingly saw a memo which read, "Could be all right in homosexual roles." It's not that I was offended by that, but if I was going to be an actor, I was not going to get very far in New Zealand.
Playing James Bond is a poisoned chalice [Neill auditioned for the part in 1986, as a replacement for Roger Moore.] You're forever either a Bond or a former Bond and I'd be uncomfortable with that. I wouldn't have been any good at it anyway, though the other blokes who played him were terrific.
There is no money in wine It doesn't matter what anyone tells you, unless you're Baron Philippe de Rothschild, you won't get rich. But for me, planting my first Pinot Noir grapes in 1993 [on his Two Paddocks estate, in Central Otago on the South Island], the money didn't matter. It's because there's others things about it, from the first planting to the first vintage, which are immensely satisfying. I've had a couple of glasses tonight and I can tell you, it's splendid.
Australian politics makes me cross Australia is in the middle of an election and both major parties are out-toughing each other on the issue of [asylum-seeking] boat people. These are some of the most unfortunate people in the world, and a tiny trickle of them risk their lives to cross dangerous waters in search of a better life. So it distresses me to see those powerful and privileged politicians playing into the lowest and meanest denominator. Where is the humanity and the kindness?
It's cathartic being able to act out violence In my new role as this brutal cop Campbell [in the upcoming period crime drama series Peaky Blinders, co-starring Cillian Murphy], I'm called in to clean up a gang, using torture and brutality in post-First World War Birmingham. There's nothing about playing a borderline psychotic that I can identify with – I see myself as more of a gentle soul – but it's such an interesting journey to go on nonetheless! Of course they didn't have the techniques we have today, which is why old-school cops had to beat the crap out of crooks.
Sam Neill, 65, is a New Zealand-based actor and wine-maker, best known for his film roles in 'Jurassic Park', 'The Piano' and TV series 'The Tudors'. His crime drama 'Peaky Blinders' airs on BBC2 this autumn
Join our new commenting forum
Join thought-provoking conversations, follow other Independent readers and see their replies