Sir Jonathan Ive: We nearly axed the iPhone, it wasn't enough to be good ...we knew it had to be great
Apple's British design guru Sir Jonathan Ive on what drives the company that has launched so many innovative devices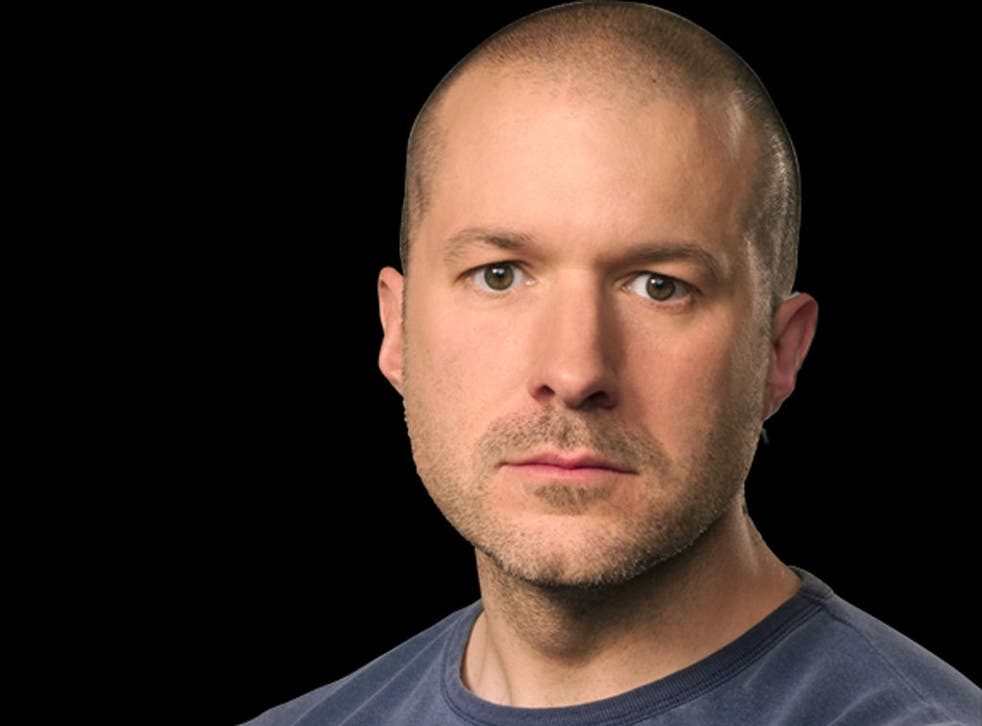 Apple's design guru, Jonathan Ive, has admitted that the company nearly shelved the iPhone because of design flaws. Sir Jony said Apple and its late founder, Steve Jobs, were so focused on excellence that they were willing to reject potential ideas because they were merely good rather than great.
"There were multiple times where we nearly shelved the phone because we thought there were fundamental problems that we can't solve," said Sir Jony, speaking at a British Business Embassy event to coincide with the Olympics. One problem involved an early prototype "where I put the phone to my ear and my ear dials the number"... accidentally.
The Ive-designed iPhone has gone on to enjoy extraordinary success since its launch in 2007, selling almost 250 million and becoming a design classic. But Sir Jony, who has worked at Apple since 1992, said it was not uncommon to feel during the planning stage of a device that "we were pursuing something that we think 'that's really incredibly compelling', but we're really struggling to solve the problem that it represents".
"We have been, on a number of occasions, preparing for mass production and in a room and realised we are talking a little too loud about the virtues of something. That to me is always the danger, if I'm trying to talk a little too loud about something and realising I'm trying to convince myself that something's good.
"You have that horrible, horrible feeling deep down in your tummy and you know that it's OK but it's not great. And I think some of the bravest things we've ever done are really at that point when you say, 'that's good and it's competent, but it not's great'."
The reason Apple made only a few products, such as the iPhone, iPad, iPod and Mac, was that "we only want a manageable number of products we can invest in an incredible amount of care".
The "hallmark" of Apple products is "real care", added Sir Jony. "If we're honest about wanting to make the best possible products that we can, that genuinely means saying no because we don't believe it's good enough."
He believes that Apple does not get credit for this willingness to reject ideas and devices.
Sir Jony, who was knighted this year, gave no clues about the prospect of a new iPhone, with widespread speculation that Apple will launch an iPhone 5 in the autumn. Apple revealed last week that it sold 26 million iPhones in the past three months, but that was lower than some analysts' forecasts and the company acknowledged that some consumers are delaying purchases until the iPhone 5's arrival.
Despite this, Apple had record-breaking quarterly sales of $35bn.
"We're pleased with our revenues," said Sir Jony, who smiled as the audience laughed. "Our goal is not to make money – that may sound a little flippant but it happens to be true. Our goal, and what makes us exist, is to make great products."
The Foreign Office's UK Trade & Investment arm is using the British Business Embassy to woo foreign dignitaries and captains of industry during the Olympics. UKTI is hosting a series of daily networking events for leading industries, from advertising to aerospace, at the Foreign Office's grandest residence, Lancaster House. Designer Stella McCartney is due to be the main speaker at an event today on fashion and entertainment.
Designer who took Apple to the top
Sir Jonathan Ive was born in Chingford, Essex, in 1967. After graduating from the University of Northumbria he launched a design studio, Tangerine, with a colleague. One of their clients was the software giant Apple.
Sir Jony joined Apple as a designer in 1992 when the company was at its lowest ebb, following the departure of its founder Steve Jobs. Five years later, when Jobs returned to Apple, Sir Jony was promoted and went on to design the iMac, Powerbook and iPod to international acclaim.
He has led the Apple design team for 16 years. He lives near San Francisco with his wife and two sons.
Join our new commenting forum
Join thought-provoking conversations, follow other Independent readers and see their replies