Steve Mac: He writes the songs that make the whole world sing
As talent behemoth 'X Factor' hits our screens again, the show's superstar tells Nick Duerden why we've never heard of him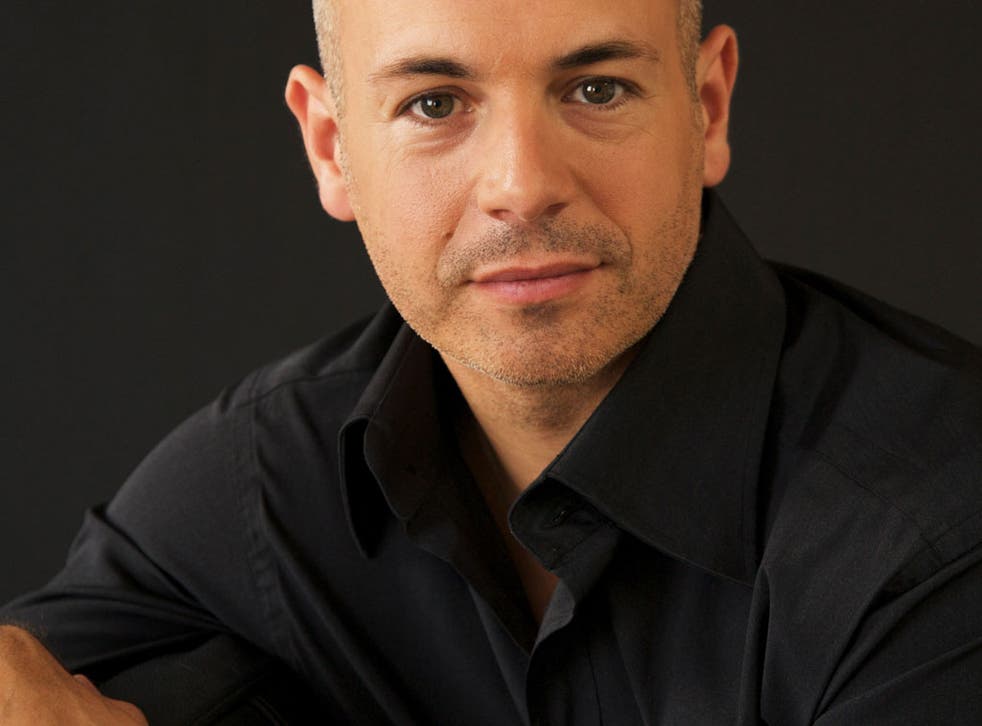 Last night's The X Factor season opener once more began the gloriously torturous process of creating a pop superstar before our eyes. The eventual winner may ultimately live or die on the whims of the show's executive producer, Simon Cowell, but their fortunes will be more immediately steered by the man responsible for the winner's song.
His name is Steve Mac, and he is the most successful songwriter in modern British music. You wouldn't think it to look at him – there is nothing flash or brash about him – but the statistics speak for themselves: 23 No 1 singles, 77 No 2 singles, 104 Top 5s. In a writing career spanning barely 15 years, his songs have racked up more than 140 million sales worldwide. His dominance is unparalleled: turn on the radio, and you are rarely a few songs away from another Steve Mac composition. And yet few people outside the industry have heard of him.
"And that's just how I like it," he says. "It's the music that's important, not me." But there is another reason, too. "The kind of music I make, I always feel people will be a touch cynical about." He shrugs. "It's not exactly for the taste makers, is it?"
He's right about that. He was Susan Boyle's producer, the architect of Westlife's endless ballads, and is one of the masterminds steering One Direction towards global boy-band dominance.
"Simon [Cowell] once said the only credibility that matters comes from having No 1 singles," he says, nodding. "And I'm very competitive in that way. If my songs don't reach No 1, then I can't help but feel I've failed."
Born 40 years ago in Chertsey, Surrey, and now settled in the neighbouring rock-star enclave of Weybridge, Mac began his musical career in a cheesy covers act called Undercover before deciding that he'd rather be a writer than a performer. And when Cowell offered him a judging role on the first X Factor series, he retreated into his studio, rarely to re-emerge. (Louis Walsh got the job instead.)
"I get a little nervous leaving my studio, to be honest," he says. "I don't fly much; I rarely travel. I don't like meeting strangers. I just like working with artists and collaborating on songs with them, and I feel safest within these four walls."
His route to The X Factor began in 1999 when one of his early ballads, "Flying without Wings", landed on Simon Cowell's desk. Mac wanted to see it sung by Whitney Houston or Mariah Carey. Cowell was convinced it would cement his new band's position as a housewives' favourite. He was right, and for the next 10 years, Mac wrote most of Westlife's biggest hits. But he tempered his ballad-prompted torpor by writing livelier numbers for livelier pop acts with better hair, and also annually presiding over the victor's song on X Factor.
"Not all the winners have lasted very long in the business, no," he admits. "It's a very specific show, and it's not for everyone. If you want to be a soul or a rock act, then this is not the competition for you." He cites 2010's winner, Matt Cardle, who was dropped from his label earlier this year. "It's a pop show, and it would be useful [for contestants] to remember that."
Mac has been working on the debut album of last year's winners, the girl band Little Mix. Does he think they will endure? He shrugs. "Who can say? And there will be another winner along soon enough …"
That sense of disposability is just one of the criticisms levelled at X Factor – how does Mac himself respond? "Everyone is critical of X Factor, saying it's killing the industry. No, it isn't. At a time when sales are in decline, we are selling more and more records. That can only be a good thing. And if certain other acts suggest we are not giving them a fair chance, then perhaps they should go away and write better records, eh?"
He himself, as usual, won't be watching X Factor. If Cowell requests his services again – and Mac won't know until halfway through the series – he wants to come to the winner fresh.
Mac's work ethic is nothing if not efficient. A happily married father of three, he refuses to put in extended hours, essentially working nine to five, Monday to Friday, and no more.
"The song is already written, and so the band only needs to come and lay down their vocals. It's a process that can be done in a matter of hours, and usually is."
One Direction, Mac insists, are polite and well behaved, "and far tidier than the girl groups – Little Mix, The Saturdays – who make the most unbelievable mess." Susan Boyle, he says, "first arrived here terrified and in tears, and we very nearly didn't take it any further. But then she started singing, and she was incredible".
Does it ever rankle that songs he'd love Elton John or Mariah Carey to sing end up with 17-year-old TV talent-show winners? He concedes that he'd love to write intensely confessional material for a "proper" artist such as Damien Rice, whose track "Cannonball" was chosen as last year's X Factor victor's song.
"But then, that's not going to happen, is it?" Suddenly, his eyes brighten. "That said, Lily Allen called recently, saying that she wanted to work with me." His face lights up with such sweet incredulity that you wonder whether he doesn't, after all, crave the kind of credibility that has nothing to do with TV-spawned No 1 hits. "Me! I couldn't believe it!"
Steve Mac's biggest hits
Il Divo
In 2004, having conquered the world of pop, Simon Cowell thought there might be mileage in pop opera, too. So he formed Il Divo, four European tenors resembling handsome waiters, who, under the guidance of Steve Mac, breathed new life into old Pavarotti. The result: 26 million albums sold.
Leona Lewis
The X Factor didn't only have trouble producing enduring artists, but establishing its winners overseas. In 2007, Leona Lewis came along, and her Mac-produced debut album, Spirit, swiftly broke her in America, where she was hailed as a British Mariah Carey.
One Direction
Boy bands rarely travel well. Even Take That have barely dented the US charts. But One Direction, five pretty boys who came third in 2010's X Factor, have gleefully broken that rule. Mac helped create their debut album, Up All Night, which prompted scenes of Beatlemania throughout the Western world when it was released earlier this year.
Join our new commenting forum
Join thought-provoking conversations, follow other Independent readers and see their replies