Wayne Munnelly: Travelodge's 'director of sleep'
Wayne Munnelly was a young executive with a budget hotel chain when he landed one of the best jobs in Britain. Now, as Ed Caesar discovers, Travelodge's 'director of sleep' is snuggling down for the nation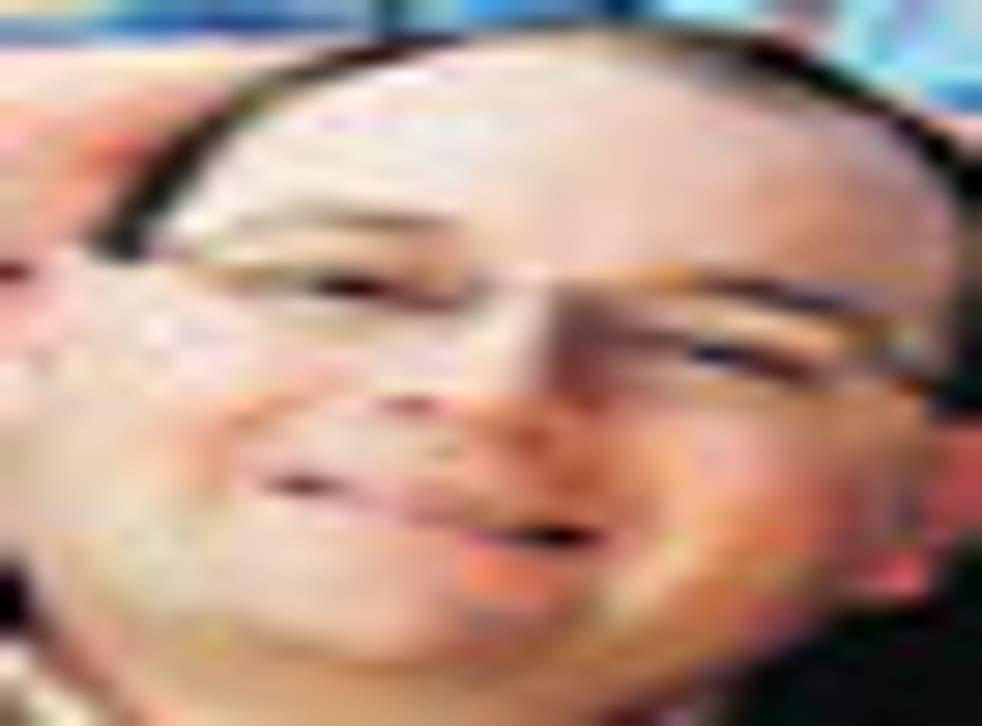 When Travelodge, the long-distance driver's hotel chain of choice, appointed Wayne Munnelly as its first "director of sleep", a little over a month ago, with an advertised salary of £60,000, it did not expect the announcement to provoke much more than a murmur of approval from its Mondeo-driving regulars.
But with 292 hotels alongside the highways and byways of Britain, and a reputation - in Munnelly's own words at least - as the nation's preeminent "retailers of sleep", both the public and the media had a field day. The phone on the desk of Travelodge's sultan of slumber didn't stop ringing. What did a director of sleep do all day? And did he need a deputy?
Munnelly meets me in the anaemic surroundings of the Covent Garden Travelodge breakfast café. He is not, as I had hoped, a Zen master dressed in flowing garments and spouting Eastern wisdom. Rather, he is an amiable executive, who, with his tieless pink-striped shirt, and mobile phone buzzing in his breast pocket, looks and sounds every inch the business traveller. He says "going forward" (as in, "this will be the company's strategy going forward") far more than he should. He looks as if he is no stranger to the finer points of the Corby trouser press.
But Munnelly is a star. Only 35 years old, he has been with the hotel group for almost three years, and landed his prestigious new role because, as area manager for Travelodge in the North-east, his hotels scored highest with mystery guests and had the lowest number of complaints. Now his mission, in simple terms, is to ensure that every customer, at every Travelodge, enjoys a good night's kip.
"I suppose my role has come about," he muses, over a machine-poured latte, "because of the way we now see ourselves as retailers of sleep. Sleep is our product. And, if you look at other big brands, they would never send out a product without testing it. I'm a very good tester."
To this end, Munnelly bunks down at a Travelodge three or four nights a week, carefully checking and grading, tirelessly assessing and monitoring, to make sure that each room provides the perfect conditions for a perfect night's rest. And when he wakes up in Nuneaton or Billingshurst or Tadcaster, he inquires of his fellow guests how they slept, too. Although he's as sensitive to a lumpy mattress as the next man, he describes himself as a very sound sleeper. It seems a bit like appointing a glutton as a food critic.
Now, as a central part of his brief, Munnelly is in the process of designing Travelodge's most restful room ever, the "2010" (available in 2007, naturally), for which he is consulting bed manufacturers, colour experts and meditative gurus.
"I met a Feng Shui expert yesterday," he says. "I was quite cynical when he turned up. I thought he was going to tell me that we needed people facing all over the place and matching people to rooms. We can't do that here. It would mean putting prices up, and I really don't want to do that.
"But he had some good suggestions. We were looking at the 2010 room, and he was saying that you should never sleep on a metal bedstead. It's bad for the energy in the room. He's coming along to our next [design] meeting in Manchester."
A prototype of the new room should be available by the summer, and, when it is, the good people at Travelodge are going to build it in Wayne Munnelly's office. The whole bedroom. So if he does feel like catching some Zs, there'll be no need to hot-foot it to Tadcaster.
We earnestly discuss the 2010 design. Then Munnelly demonstrates the other key part of his job - making sure existing rooms are up to scratch. We head upstairs so he can show me how to carry out a "perfect room check". The idea, he says, is "to make the room as inviting as possible". All surfaces must be spotlessly clean, and the bed plumped and pristine. But the room we check into gets a demerit, because Munnelly has to change the vessel where the tea and coffee is kept. "This one's a bit dirty," he says, gravely. "It's all about detail."
While we're still inside the Room of Shame, which is an exact reconstruction of every room in every Travelodge in Britain, the director of sleep shows me why he earns £60,000 a year in his new role.
"Burnt Orange above and around the bed," he orates. "Latte on the walls. The lights are 40-watt, low energy. Blackout curtains. When the bedside lamps are on, it's a scheme that's meant to feel warm and cosy. It should be conducive to sleep."
And the type of wood used around the bed, I ask, by way of check-up? "Beech," he smiles.
Having seen how "a perfect room" is assembled, we don hard hats to inspect the new extension to the Covent Garden site. As we walk along the freshly plastered 10th floor of the office conversion that will provide hundreds of new rooms, Munnelly comments to the project manager that "the corridors are nice and wide". I imagine this is something he has been discussing with his experts - airy, expansive corridors in pastel colours to lend a feeling of space and wellbeing.
"No, they just get terribly bashed and scratched by bags otherwise," says Munnelly. If customers see a damaged wall, goes the thinking, it lowers their experience of the hotel. If they feel the hotel is under par, they are less likely to have a good night's sleep. It's all in the details.
Munnelly's quest for the perfect night's sleep has led him into the embrace of the London Evening Standard's astrologer, Shelley von Strunckel. "I'm going to meet her and see what she says," explains Munnelly, a touch sheepishly. "It's just an idea - to see what the best way to get night's sleep is if you're a Libra, a Sagittarius, or whatever. It might only help 25 per cent of our customers, but that's OK."
Munnelly knows that the fault for a bad night's sleep lies not in the stars but in soft furnishings. And so he is placing more emphasis than ever on this aspect of the Travelodge experience. For the past 15 years, Hypnos, bed-makers by Royal Appointment, have provided all of Travelodge's beds - of which there are 17,000. And this afternoon, Munnelly is meeting two Hypnos representatives for the first time in his new role.
The two men arrive, one in his fifties, and one in his thirties. It turns out that the younger man's father is the company's chief executive, while his colleague sounds like the David Walliams "Computer says no" character from Little Britain. Together, they are out to cement their relationship with Travelodge, which is a massive customer.
"We're finding out," says the younger man, "that what people are really looking for, what people really want... is a good bed, a good night's sleep, and a power shower."
Walliams adds, "Some 2,375 people share a hotel bed over 10 years. All those different shapes and sizes...."
Munnelly nods along, knowing he is being sold to. The Hypnos delegation proceeds. They are bed-anoraks. They can tell you the specifications of springs from 50 years ago. They understand the benefits of tufting a mattress. They know about different timbers and how they support the body ("it's all about support!" they chime in unison). And they enthuse about pocket-sprung, "no-need-to-turn" mattresses.
Sensing a hiatus, Walliams spreads his arms wide. "Now we could talk on and on about mattresses. I mean, on and on and on," he says. "What about divans?" Even Munnelly's eyes begin to glaze over.
The younger rep brings us back round. "It's not all about the bed," he says. "It's about the whole sleeping experience. It's about the bedroom as a sanctuary." Munnelly nods. Another silence. Walliams leans across the table. "What about pillows, Wayne? Are you looking at pillows?"
The meeting is wrapped up, and it has been, it seems, a big success. Munnelly arranges for a Hypnos representative to talk to his hotel staff about mattress care, and lashings of goodwill are exchanged. Everyone says "going forward" a great deal.
Munnelly leaves the impression that, while "director of sleep" might be a little grandiose, his day-to-day is an important brief. He works hard to make a company he is fiercely proud of do the best it can. He loves his job - and his enthusiasm is catching.
"We were the very first budget operator in this field," he says, as we part. "But the brand became tired, and in the past few years, we've dragged it up. You can now stay in a double Travelodge room in a city centre for £26 a night. You get a king-size bed, and a sofa bed, and a desk and a wardrobe and an en suite...."
Join our new commenting forum
Join thought-provoking conversations, follow other Independent readers and see their replies