Wendi Deng profile: The demerger
The soon-to-be-former Mrs Murdoch has acquired wealth, power, famous friends, and no shortage of enemies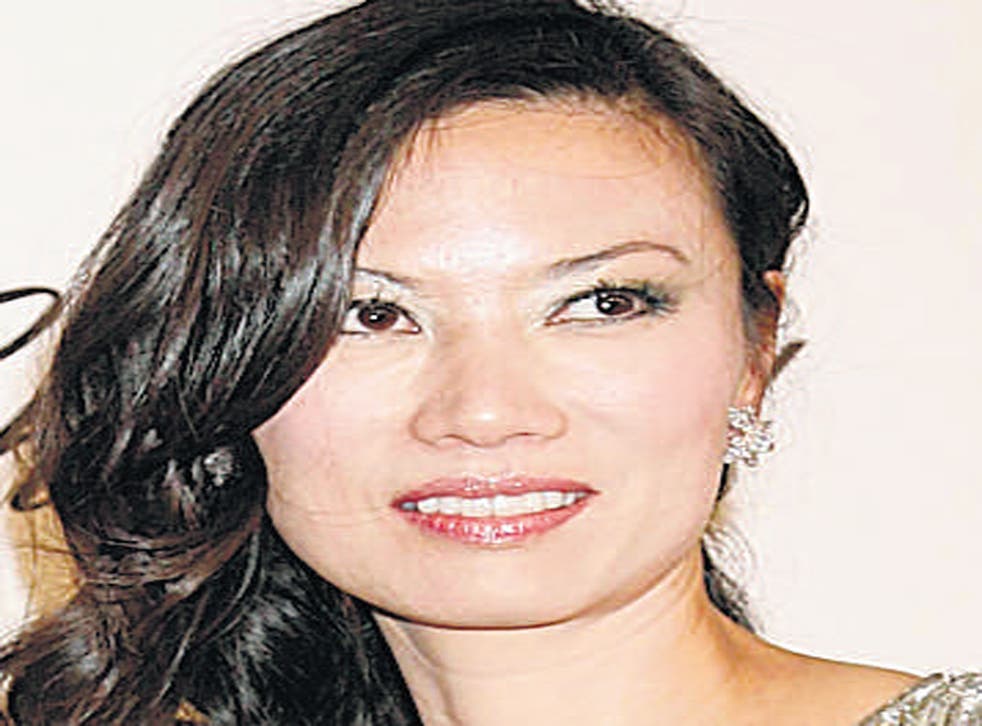 Surprises are what Rupert Murdoch does best. Whether it's whipping a printing plant out of nowhere, or closing Britain's most successful newspaper, the world's biggest media tycoon has form on generating blow-me headlines.
And with the announcement that, at 82, the billionaire chairman of News Corp has filed for a divorce from his third wife, Wendi Deng, he has done it again. The news was as startling as the circumstances of their marriage in June 1999.
The question everyone was asking then was: "Who is Wendi Deng?" This Chinese daughter of a factory director had emerged virtually from nowhere to win the top spot in Rupert's affections. News Corp executives nervously eyed the share price on hearing he had left his wife of 32 years, Anna Torv, for a Yale graduate 38 years his junior. As with all decisions taken by the chairman of News Corp, there was no dithering: 17 days after his divorce papers came through, Rupert made public his commitment to Wendi in a spangly wedding ceremony aboard his yacht in New York harbour. Charlotte Church sang and Boris Berezovsky was among the guests.
What quickly became apparent was that Wendi was no wallflower. She had an immediate effect on her husband, rejuvenating his look and changing his lifestyle. The then 68-year-old began to dye his hair a shade of Donald Trump orange, and swapped drab suits for turtleneck sweaters. She made him start the day with a fruit and soya powder shake, and overnight he became a fitness fanatic. In 2004, they bought the most expensive apartment in New York, a $44m penthouse in SoHo, quite out of character from his stingy reputation. But it was in his business decisions that News Corp colleagues noted a change, especially when he took a sudden rather late interest in the internet. His sons Lachlan and James had been badgering him to embrace it for some time, but it was thanks to Wendi that he began a giant investment project in internet start-ups, including the doomed MySpace.
A year after they married, Wendi became pregnant with a daughter, Grace, followed by Chloe two years later. Any doubts that the union was not destined to last were dispelled over the years, as the third Mrs Murdoch has evolved into a vital and integral component of Rupert's life and business. Murdoch's biographer, Michael Wolff, describes Wendi as a "social emissary and social power player". She was part gatekeeper, part bodyguard, and her spousal devotion was made clear in 2011, when Murdoch was giving evidence to a Parliamentary committee, and she flung herself at a cream-pie-hurling protester.
Wendi's steely reputation was burnished last summer, when a former nanny said that living with her was like "being in a war zone". Ying-Shu Hsu began her employment in 2004 and spent more than a year as a Chinese tutor and nanny to their daughters, but after tripping on a tricycle and injuring her knee, she was dismissed with minimal payments and vented her grievances to the press. The article in Gawker was chock full with anecdotes of explosive behaviour. "Everyone who works for her hates her and is scared of her," she said. "When she's there, it's like a war zone. She had a very bad temper and would get angry very easily." News Corp dismissed her claims as those of an aggrieved former employee.
In the history of unions between aged billionaires and young woman, it is rarely the older party who calls time. There is no suggestion that Rupert is leaving Wendi for another woman, as there was when he left his last wife. He always claimed he had met Wendi after leaving Anna, but she later gave an interview in which she said: "I think that Rupert's affair with Wendi Deng – it's not an original plot – was the end of the marriage… I thought we had a wonderful, happy marriage. Obviously, we didn't."
In court papers filed to New York's supreme court this week, Murdoch said the marriage to Wendi had "broken down irretrievably" over the past six months. "Wendi once told me that this is his reaction when things go wrong in business or his personal life," said Michael Wolff. "He makes a decision and it's over. He feels bad for a day and then forgets about it."
Behind the scenes, the signs of trouble have been there. In 2006, the couple were reported to be close to separating, when he announced in a TV interview that their daughters would not receive voting rights in the family trust, like his older children. Two years ago, just before the phone-hacking scandal exploded, rumours of tension surfaced again. Then, last year, some friends of Wendi's told The New York Times they were living separate lives. "So in a sense, this estrangement has gone on for two years," says Peter Jukes, author of The Fall of the House of Murdoch. "What's interesting about it is the timing. It's hard not to see it being linked to the demerger of News Corporation. He's having a big clear-out at the moment."
Wendi Deng was born in Guangzhou province as Deng Wenge, which literally translates as "cultural revolution". She later anglicised it to Wendi, and had plans to become a doctor. All that changed when, in 1987, she met an American couple, Jake and Joyce Cherry, who were helping the Chinese to build freezers. Mrs Cherry gave Wendi English lessons, and when the couple returned to the US, sponsored a student visa for her to study English in California.
It was a big break for Wendi, but she repaid the favour by breaking up the marriage. Mr Cherry became infatuated with her, and Mrs Cherry grew suspicious of her husband's relationship with the 19-year-old girl who was sharing a bunk bed with the couple's five-year-old. According to an investigation of Wendi's past by the normally po-faced Wall Street Journal, Mrs Cherry discovered "a cache of photographs her husband had taken of Wendi in coquettish poses". Mrs Cherry threw Wendi out. Faced with a choice between the two women, Mr Cherry left too, and moved in with her to a rented flat.
The couple married, but the union lasted only two years and seven months, seven months longer than necessary to obtain a green card, allowing her to settle permanently in the US. Wendi was clearly adept at getting what she wanted and a formidable talent in her own right. When, in 1996, she graduated from Yale, she landed an internship through a mutual friend at Fox TV, part of the News Corp empire. Her business instinct and Chinese language skills made her a useful employee, and she soon got a full-time job with the ailing Asian satellite station, Star TV, in Hong Kong.
And so when, in 1998, Rupert Murdoch made a surprise visit to Shanghai to see what prospects there were for a satellite TV station there, Wendi was sent with him. Gary Davey, the News Corp executive who sent her, would later say: "That's when the flame was ignited. To what extent it was consummated, that we can have no idea of." They were married a year later.
Murdoch's first wife was an air stewardess, his second a junior reporter. According to Wolff, Murdoch likes an unequal match. But in her ambition and hunger for power and status, Wendi was surely his equal. His older children were initially frosty towards Wendi, in part because she represented an obvious threat to their dynastic succession. But she has been credited with softening his outlook. Rupert has admitted he doesn't really have friends, but Wendi built up a circle of socially conscious celebrities: Bono, Nicole Kidman, David Geffen and Tony Blair. The former prime minister is godfather to the Murdochs' youngest daughter, Chloe.
Wild suggestions of an affair with Tony Blair have been vigorously denied by Blair's office. Other high-profile names have also been floated, such as Eric Schmidt, chairman of Google. In 2010, he was reported to have invested with Wendi in a New York-based startup. But a friend of Schmidt was yesterday quoted dismissing the rumour as "doubtful".
As to what the future holds for Wendi, what's certain is that she won't go without. Divorce is never cheap: last time round, Anna Murdoch received $1.7bn. A prenuptial arrangement was signed in 1999, which dictated what share of his then £7bn fortune she could expect. However, as Jukes points out, the value of Mr Murdoch's empire has grown tenfold since then. "Rupert probably won't marry again," he says, "but Wendi is only 44, and will walk away a very rich woman. I'm sure men will find her enchanting."
Join our new commenting forum
Join thought-provoking conversations, follow other Independent readers and see their replies