Zawe Ashton interview: The actress is moving on from Fresh Meat with a starring role in Channel 4's comedy drama Not Safe for Work
Acting, directing, writing: Zawe Ashton is a woman on the move. Gillian Orr tries to keep up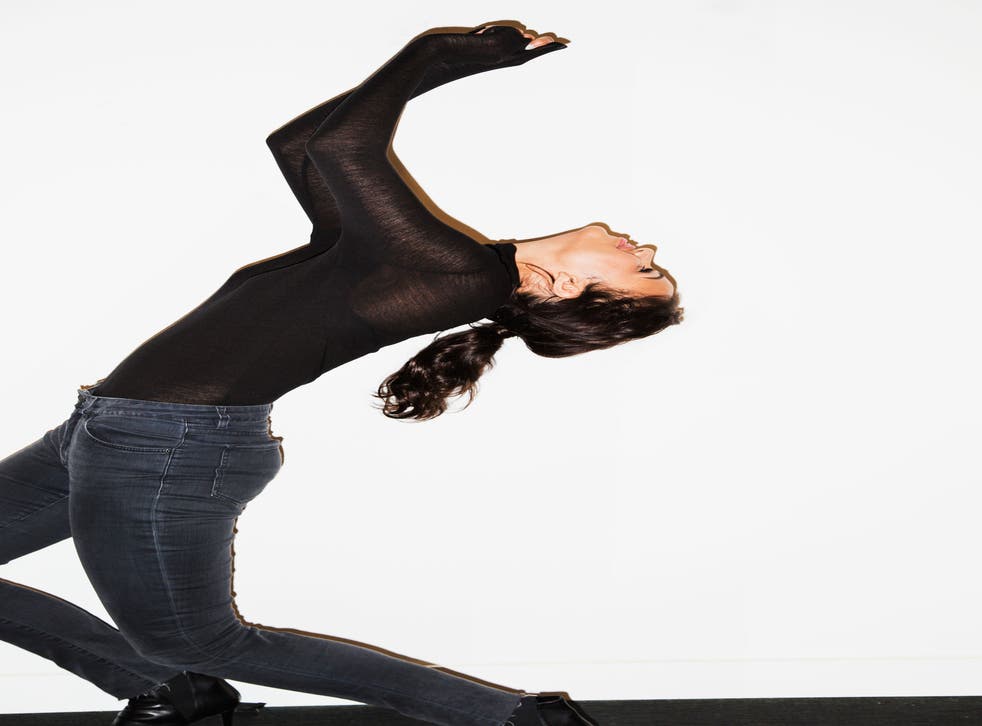 I've only just been introduced to Zawe Ashton and she turns to me and whispers, "Let's make a run for it!" The actress has been holed up in her publicist's office for the past few hours. Her minders are just out of earshot. "I need some natural light," she says as we scarper out the front door and head down a Soho street to a cafe. "I'm going to get into so much trouble," she laughs.
Ashton is very much a woman on the move. And she likes to do her own thing. We might know her best for her portrayal of the wannabe punk Vod in Channel 4's student-life sitcom Fresh Meat but there is far more to her than acting. She also directs, produces, and writes. Over the past decade she's been energetic in theatre and film, and soon she's going to be published. There's just no holding her back, and here she is again, coffee ordered, keeping one step ahead.
She is down from Manchester, where she's been filming the fourth – and final – series of Fresh Meat. Sam Bain and Jesse Armstrong's brilliant creation has helped turn Ashton into one of television's most striking new actresses, but now she is moving on. A new Channel 4 comedy drama – Not Safe for Work, which begins at the end of the month – is going to show Ashton in a very different light.
Following the chaotic personal and professional lives of a group of dysfunctional government employees who have been forced to relocate from London to Northampton, Not Safe for Work sees Ashton playing Katherine, a recently divorced woman coming to terms with her displacement from the capital and having to live in a flatshare at an age when she thought she'd be having babies.
At first the show might seem like a big departure from Fresh Meat; Ashton is playing a proper grown-up, who wears a suit and actually washes. It's a role in which she speaks in her natural voice, too; still low but not as deep as Vod's. But look closer and it's evident that many of the issues facing Katherine and her co-workers are not that far removed from those affecting Vod and her fellow students at the fictional Manchester Medlock University; all are just trying to find their place in a world where things seem less certain than they used to. They're part of a new lost generation immediately recognisable to Ashton.
"My first impressions of Katherine were how on-the-money her struggles are in terms of a lot of people I know," she says. "That postgraduate-in-the-age of-austerity sort of thing. I know people who are moving back home, who can't afford to live in London any more, have long-term relationships breaking down, and are suddenly single in the age of the internet and wondering if they can still meet anyone at work. It felt really well observed."
Ashton has just managed to buy her own place, describing herself as "very, very, very lucky" when so many people her age (she is 30) and older are in no position to. "Living with the notion that you might never have a permanent spot in the world is really quite a powerful metaphor," she says. "I feel it really looms large and it becomes a symbol of lots of other things." Whether it's your career, your relationship, or your home, for people of a certain age, Ashton suggests, nothing seems permanent any more. "There used to be this lovely kind of linear flow."
Not Safe for Work was created and written by DC Moore, a former star of Channel 4's new-talent strand Coming Up, who, like Ashton, attended the Royal Court Theatre's prestigious Young Writers' Programme. A superb cast also includes Sacha Dhawan as Katherine's coked-up boss, and Sophie Rundle as The Most Irritating Girl In The Office. Ashton is not wrong about the show capturing the cultural zeitgeist.
Public-sector cuts are the reason for Katherine's relocation to Northampton so there are implicit politics in Not Safe for Work, but that's not an area Ashton wants to get into. She won't tell me how she voted in the recent election – she offers a firm but jovial "No comment" – but on cuts to the arts she is as forthright as you would expect from someone who, as a child, paid £2.50 to attend weekend drama classes at the Anna Scher theatre, a community-based drama school in Islington, which in its time has also welcomed Kathy Burke and Dexter Fletcher through its doors. Later she joined the National Youth Theatre, itself a registered charity, and she worries about how the next generation will be able to develop if such inclusive facilities disappear. "For students who are attempting to have their life be about something that isn't vocation based, it's harder to just explore your depths," she suggests.
Ashton's family were always supportive of her decision to work in the arts. The oldest of three children, she grew up in Hackney. Her mother, Victoria, had emigrated from Uganda as a teenager and became a teacher in London. Her English father, Paul, also worked as a teacher before moving to educational programming at Channel 4. The considerable amount of time she spends with them is, she admits, "embarrassing". Her newly purchased home is close enough that she can call by whenever she wants.
It was Victoria, in particular, who encouraged young Zawe – pronounced Zow-ee – to try out acting, and she bagged her first role when she was eight, as an extra crossing the road in the Channel 4 sitcom Desmond's, which happened to be Ashton's favourite show at the time. She went on to win parts in children's television programmes that included The Demon Headmaster before graduating to, among other things, Holby City and Casualty. She made her big-screen debut in St Trinian's II: The Legend of Fritton's Gold. Prior to Vod, perhaps her finest moment was in Dreams of a Life, a documentary about Joyce Vincent, a 38-year-old woman whose decomposing body had lain in a north London bedsit undiscovered for three years before it was found in 2006 by council workers. Ashton played Ms Vincent in the recreation scenes, her performance winning her a nomination in the Most Promising Newcomer category at the 2012 British Independent Film Awards.
Later that year she also won the award for Best Breakthrough On-Screen Talent at the Creative Diversity Network for her work in Fresh Meat. With Vod, just as it is with Katherine, the fact that Ashton is mixed race is never made out to be an issue that needs to be addressed in storylines. It simply isn't mentioned. Anyone of any ethnicity could have played these characters. Was that a sense that she had strived to achieve? "I'm glad it seems effortless," she says. "It's something that I've worked really hard at. I think I've always felt that I want to do a very specific type of work and I've made informed decisions. You know, hopefully be part of a quiet movement or revolution." She pauses to giggle. "Without sounding too Che Guevara about it."
She says that as a child she would hand back scripts to her mother and tell her that she didn't like how certain characters were represented. At the same time, she doesn't want her background to be ignored. "I don't want to be 'de-ethnicised'. I hate it when people say, 'Oh I don't even think of you as a woman', or, 'I don't even think of you as a black woman.' Well what do you think of me as then? A loaf of bread? But any actor of any race can tell if a part is well written or not. It's really just about reading stuff that feels well-observed and truthful."
I spoke to DC Moore, Not Safe for Work's creator, about Ashton as both writer and performer. "She really responds to scripts," he said. "There was the odd moment when she sniffed out something that didn't feel right. There's always a difference in someone who performs if they also write. It really informs the conversation. And similarly if you're a writer who has done a bit of acting. It helps to understand the processes."
In the past Ashton has directed two short films and written plays. She has just delivered another, For All Those Women Who Thought They Were Mad, to the National Theatre. She wrote it six years ago for the Royal Court and it was shortlisted for the Young Writers' Festival but nothing ever came of it. It has now been updated and she hopes it will finally make it to the stage.
Then there's the feature film that she is writing and will direct, details of which she says she can't tell me. You get the impression that in the current climate, Ashton is keen to create her own circumstances and opportunities. As with so many of her peers, she pursues numerous outlets because who knows when one might be taken away? Moore says he understands that urge. "It broadens your scope to take on so many things, but it also means you've got other ways of playing what is essentially a big game. It's a wise move."
And there's yet more coming from Ashton. One of the things she is most excited about is the book deal she recently secured. "How can I describe it?" she says. "You know these books of essays by female voices that are very in vogue ? Well it's not that!" She laughs. "It's a mixture of fact and fiction and kind of based on some of the awful character breakdowns that you sometimes receive as an actress – that are really two-dimensional."
Acting, screenplays, directing, books. I can't help but marvel at how prolific she is. "It's quite funny because it's so much more natural in the States to do so many things and, having spent a bit more time there, you just fit right in if you do many, many things. I'm just coming to terms with the fact that I will always do lots of different things and I can't really stay in one place too long."
Our time is over. Ashton politely excuses herself to return to the office and, presumably, call off the search party. Through the window I see her rushing up the street. Will she find her permanent spot in the world? Who knows. Maybe she'll never need to.
'Not Safe for Work' begins on Channel 4 on Tuesday 30 June
Join our new commenting forum
Join thought-provoking conversations, follow other Independent readers and see their replies