Zsa Zsa Gabor was first to forge a career from being famous for being famous
John Walsh on the socialite and epitome of Hollywood glamour, 99 today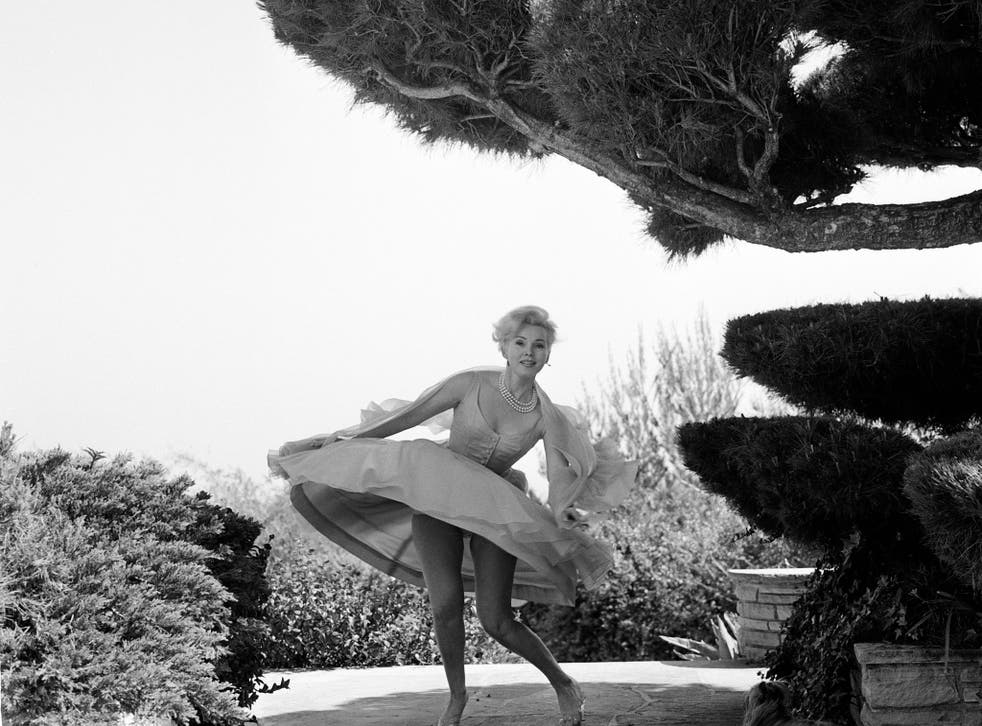 The only famous name in history with the initials ZZ (with the exception of a certain retro rock band), she was born Gabor Sari in Budapest, the middle of three sisters who all became famous and rich glamour girls. Zsa Zsa's rise was meteoric. At 17 she made her stage debut in Vienna, singing in an operetta after being discovered by Richard Tauber. At 19, she was crowned Miss Hungary. In 1941, aged 24, she emigrated to America and took up acting. Her sisters came too, and their mother followed in 1944.
Their effect on New York and Los Angeles in the war years was electrifying. "They burst on to the society pages and into the gossip columns so suddenly, and with such force," wrote Merv Griffin, "it was as if they'd been dropped out of the sky." Their appeal was simple. Magda, Zsa Zsa and Eva were girlish emigrées from war-torn Europe, and therefore objects of sympathy; but also young women who radiated an exotic, immortal beauty that had seemed lost in history. They captivated all who met them.
Zsa Zsa especially played up to it, like a modern-day Marie Antoinette or Madame de Pompadour. While Eva was cast in character roles in movies, Zsa Zsa increasingly played a caricature of herself – that of the rich, man-eating, diamond-studded, divorcée bitch.
She's been married nine times – the hotel magnate Conrad Hilton was husband No 2, the suave actor George Sanders No 3 – and became famous for her worldly one-liners. Of her fifth husband she said, "He taught me housekeeping. When I divorce, I keep the house." Asked how many husbands she'd had, she replied, "You mean, apart from my own?" Her later years have been fraught with feuds, lawsuits and ill health; she has survived car crashes, strokes, surgery and amputation. At 99, she's a prototype: the first woman to forge a career from being famous for being famous.
Join our new commenting forum
Join thought-provoking conversations, follow other Independent readers and see their replies