Queen Elizabeth II becomes longest reigning monarch: 8 facts about the Queen that you probably didn't know
Special doggy shoes, a penchant for Downton Abbey and dolphin ownership rank among the less well-documented aspects of the head of state's history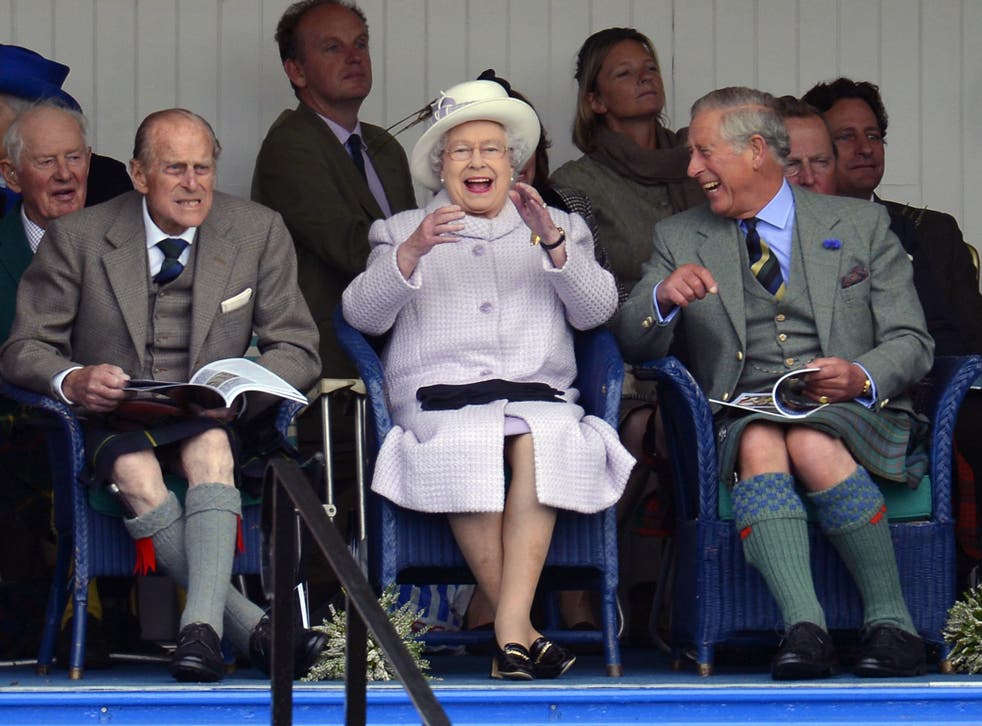 Elizabeth Alexandra Mary Windsor, also known as the Queen, is set to overtake her great-great-grandmother as the longest-reining monarch in British history.
At 5.30pm on Wednesday, the 89-year-old will supplant Queen Victoria as holder of the title "Queen of the United Kingdom of Great Britain and Northern Ireland, other Realms and Territories, Head of the Commonwealth and Defender of the Faith" for the longest period - including any king - since her coronation as a 25-year-old 63 years ago.
Much is known about her love of corgis, enjoyment of Balmoral Castle, supposed disapproval of Diana and personal thriftiness - if a person whose family and palaces cost the taxpayer £35.7 million last year can be legitimately called thrifty. But what is less well-known?
She is, as is begrudgingly acknowledged even by stalwart republicans, a seemingly duty-oriented woman who has sought to keep herself educated on technology and progress. Her quirkier interests, royal rights and experiences paint a colourful life lived.
She really wanted to see the Loch Ness monster
The Queen, it turns out, was "very interested" in attempts to track down the Loch Ness monster.
Letters in 1962 between the palace and naturalist Sir Peter Scott - son of Antarctic explorer Captain Scott - said she would like to stay abreast of any developments in discovering a possible new species. They stopped short, however, of agreeing the monster should be christened after her
Her assistant private secretary said: "It would be most regrettable to connect Her Majesty in any way with something which ultimately turned out to be a hoax."
She's obsessed with watching Downton Abbey
She is supposedly a great fan of fact-checking Downton Abbey, according to Royal writer Brian Hoey in his book At Home with the Queen.
In one episode, he said, she noticed that the medals on a British officer during the First World War were actually from the Second World War - a historical inaccuracy the show's history adviser must have been a little embarrassed about.
Queen Elizabeth II: Life in pictures

Show all 50
If you invite her to your wedding, she might come
A couple in Manchester who invited the queen to a wedding in 2012 were surprised when she actually arrived.
The monarch and her husband were having lunch next door in Manchester Town Hall when they arrived to wish John and Frances Manning - who had sent the pair an invite on the off-chance - all the best for the future.
She's not too English to be useless at languages
The Queen can speak fluent French and does not need a translator. In that regard, she had more in common with the ex-deputy Prime Minister Nick Clegg, who can speak five languages, than with current premiere David Cameron, who can speak some French but apparently not very fluently.
Her dogs have special shoes
Her corgis were all issued little rubber boots to protect their feet from Buckingham Palace's gravel in 1999.
They were bought from a supplier who had designed them for police dogs, and the Queen apparently asked whether they could look more like Wellington boots.
She was in the Army as a mechanic
When she joined the Army in 1945 as a Second Subaltern, the Queen was a driver and mechanic who took a car-maintenance course before then going on to be a Junior Commander. She is thought to be the only British monarch in history properly trained to change a spark plug.
For some reason, she owns a lot of the best fish in the sea
Technically the Queen still owns all the whales, sturgeons and dolphins within a few miles of the British coast. The "fishes royal" are hers thanks to a statute enacted under Edward I during the 14th century.
There is an official position onshore for taking any "fishes royal" and other treasure caught by boats - the Receiver of the Wreck.
You can eat noodles where she was born
The lofty achievement of longest-reigning monarch belie a less extravagant-sounding address of birth. In 1926 Elizabeth Windsor was born at her parents' home, 17 Bruton Street in Mayfair, at an address which is now a Chinese restaurant.
Join our new commenting forum
Join thought-provoking conversations, follow other Independent readers and see their replies