Queen Elizabeth II becomes longest reigning monarch: Monarch says record was 'not one to which I have ever aspired'
Reopening a Scottish railway line was the final leg of a much longer journey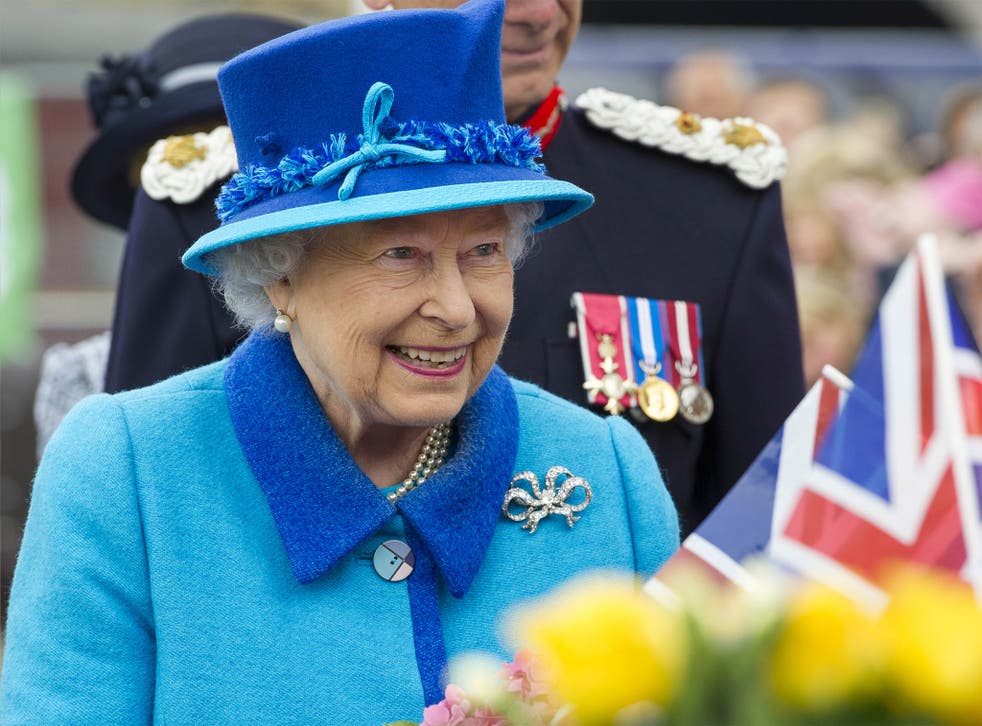 It was a day for passing milestones. The journey that the Queen made today on the newly reopened railway through the Scottish Borders may have lasted less than two hours, but it was the final leg of a much longer journey which saw her become the longest reigning monarch in British history.
Addressing the crowd which had gathered to see her in the village of Tweedbank, where she officially opened the long-awaited £294m rail link with Edinburgh, the 89-old-monarch said that passing the record set by her great-great grandmother Queen Victoria was "not one to which I have ever aspired".
But before moving on to the "business in hand", she did allow herself a moment's reflection. "Inevitably a long life can pass by many milestones – my own is no exception," she said. "I thank you all, and the many others at home and overseas, for your touching messages of great kindness."
The Queen officially became Britain's longest reigning monarch at around 5.30pm today, by which time she had been on the throne for 23,226 days, 16 hours and 30 minutes. As a mark of respect to Queen Victoria, she wore her great-great grandmother's diamond bow brooch, an heirloom handed down through the generations.
Tributes to the Queen's achievement poured in throughout the day. In a speech in the House of Commons, David Cameron said the country "could not be more proud" of her, adding: "She has served this country with an unerring grace, dignity and decency and long may she continue to do so."
For the people of the Borders, who have been without a railway link for almost half a century since the previous one closed in 1969, it was a doubly historic occasion. The new line is the longest new domestic railway to be constructed in Britain for more than 100 years.
Aidan Cannon, 69, a retired Catholic priest from nearby Hawick, said the Borders had been "highly honoured" by the Queen's presence on one of the most historic days of her reign. He described her short speech as "very profound and very moving", adding: "To have someone of her calibre as our monarch is wonderful."
Queen Elizabeth II: Life in pictures

Show all 50
For him, the opening of the new railway was a particularly emotional moment. "When I set off to begin my studies for the Catholic priesthood, I went by train from Hawick all the way down to St Pancras in 1963," he said.
"I still remember that occasion. I love the Borders, it's the most beautiful part of the world, and we were very deprived when the railway closed. So the reopening means a lot to me personally – but also to this whole part of the country. I travelled on it on Monday, and it was a delight."
Enid Rutherford, 65, who had a Union Jack poking out of her handbag, had travelled from her home in Ayrshire for the occasion. "I think she is fabulous – long may she continue," she said of the Queen. "It's a tremendous celebration, and it's amazing that she's decided to be in Scotland for it. We do appreciate her coming up."
Join our new commenting forum
Join thought-provoking conversations, follow other Independent readers and see their replies