The Queen sends first tweet: See the monarch's first forray into the world of social media
Her Royal Highness took to Twitter to launch a new gallery at the Science Museum in London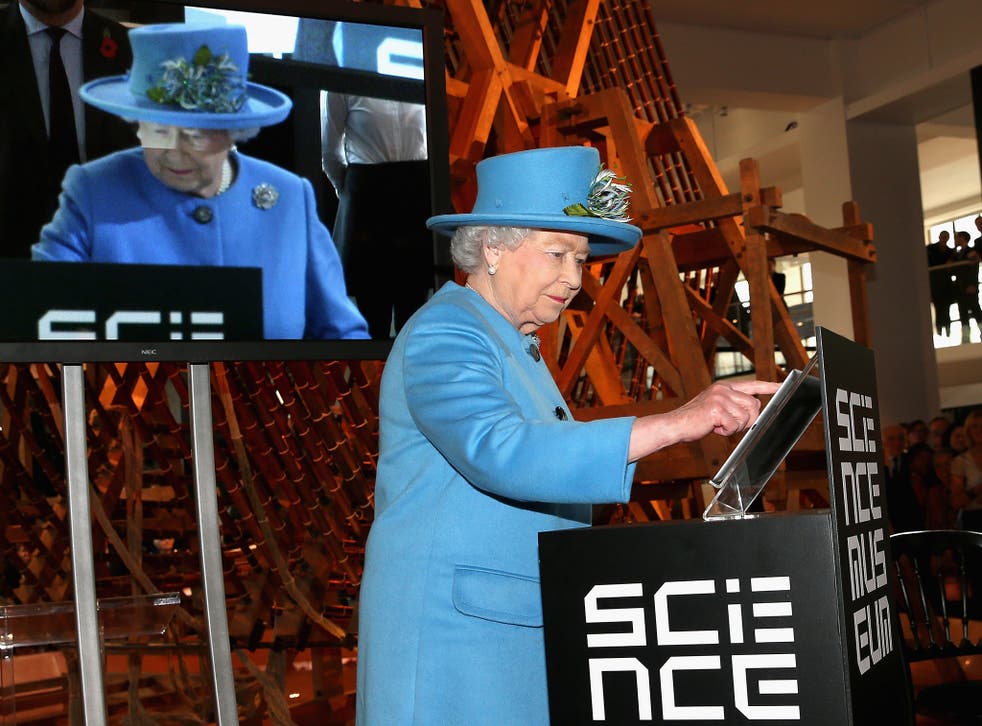 Those desperate to know what message the Queen had to share with the world of social media when she addressed one's feeds for the first time today, wonder no longer.
The monarch sent her first ever tweet to mark the opening of a brand new information technology gallery at the Science Museum.
Posted at 11:35am to 724,000 followers of the @BritishMonarchy account, she addressed her social subjects thusly:
"It is a pleasure to open the Information Age exhibition today at the @ScienceMuseum and I hope people will enjoy visiting. Elizabeth R."
The account is usually managed by palace officials, who had been tweeting details of HRH's premiere technological forays in the minutes leading up to the momentous occasion.
"I mentioned earlier that Queen Victoria took a great interest in the invention of the telephone, and Your Majesty has followed in this tradition of embracing new technology," Science Museum director, Ian Blatchford, said as he invited the Monarch up to the keyboard.
"You made the first live Christmas broadcast in 1957 and an event relished by historians took place on 26 March 1976, when you became the first monarch to send an email, during a visit to the Royal Signals and Radar Establishment. May I now invite you to join me so that you may send your first tweet."
Removing her glove, she triumphantly keyed in her post in front of 600 guests, which included communication technology experts such as Mo Ibrahim, Professor Steve Furber and Sir Nigel Shadbolt.
The new gallery marks the first in a series of ambitious plans to overhaul the museum.
Queen's Birthday Honours 2014

Show all 14
A mathematics gallery designed by famed architect Zaha Hadid is set to open its doors for the first time in 2016. Presumably by the Duchess of Cambridge using a calculator for the first time.
Join our new commenting forum
Join thought-provoking conversations, follow other Independent readers and see their replies