Randy Boehning: Republican lawmaker who voted against gay rights is outed after posting nude pictures on Grindr
The North Dakota politician voted against new gay rights laws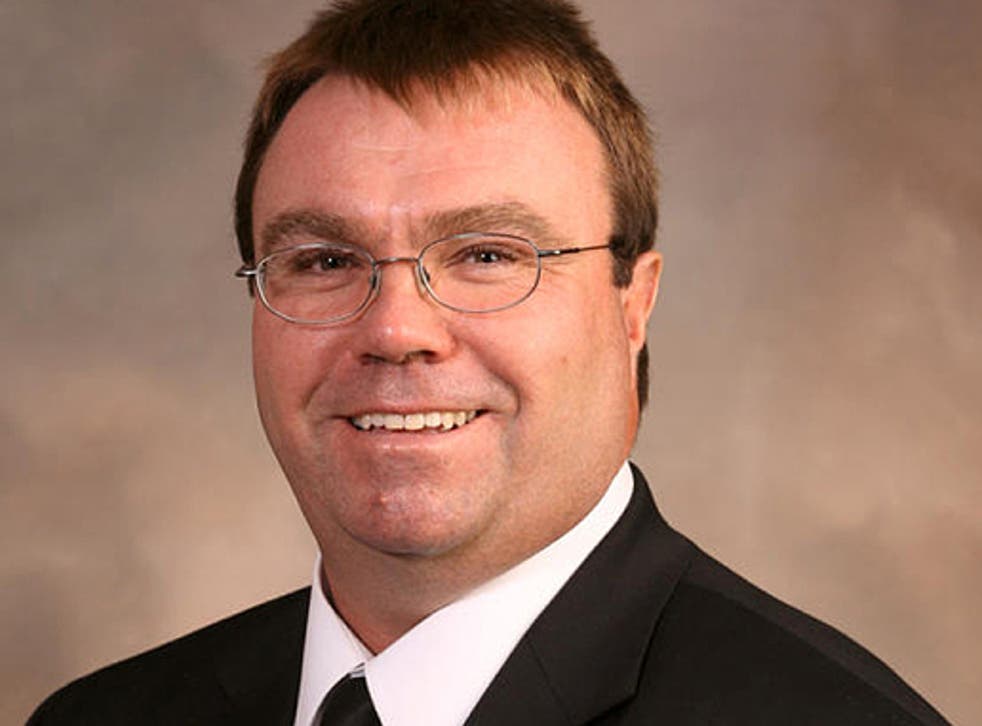 Randy Boehning, a right-wing politician from North Dakota, has been outed after posting naked photographs of himself on gay dating website Grindr.
Boehning, 52, had voted in April to overturn a bill that would prevent employers and landlords from discriminating against people based on their sexual orientation, to stay in line with laws protecting all races and people with disabilities.
Dustin Smith, a 21 year-old Grindr user, said that Boehning sent two photographs of his penis on the website. He said: "How can you discriminate against the person you're trying to pick up?"
Boehning said that his sexuality didn't come into how he voted, as that was not what his constituents would have wanted. He said voting for the bill would have damaged his "credibility" among the people he represnted.
The most important recent coming outs

Show all 17
"You don't tell everyone you're going to vote one way and then switch your vote another way - you don't have any credibility that way."
He also defended his use of the social networking site, and maintains that the photographs were not inappropriate.
"That's what gay guys do on gay sites, don't they?" he said. "That's how things happen on Grindr. It's a gay chat site.
"It's not the first thing you do on that site. That's what we do, exchange pics on the site."
Boehning described his sexuality being announced as a relief, saying that only close friends knew about his sexuality. "The 1,000-pound gorilla has been lifted," he said.
Join our new commenting forum
Join thought-provoking conversations, follow other Independent readers and see their replies