Ray Winstone on the day he met Ronnie Kray... and urinated all over his brand new raincoat
But the hard-man actor was only six months old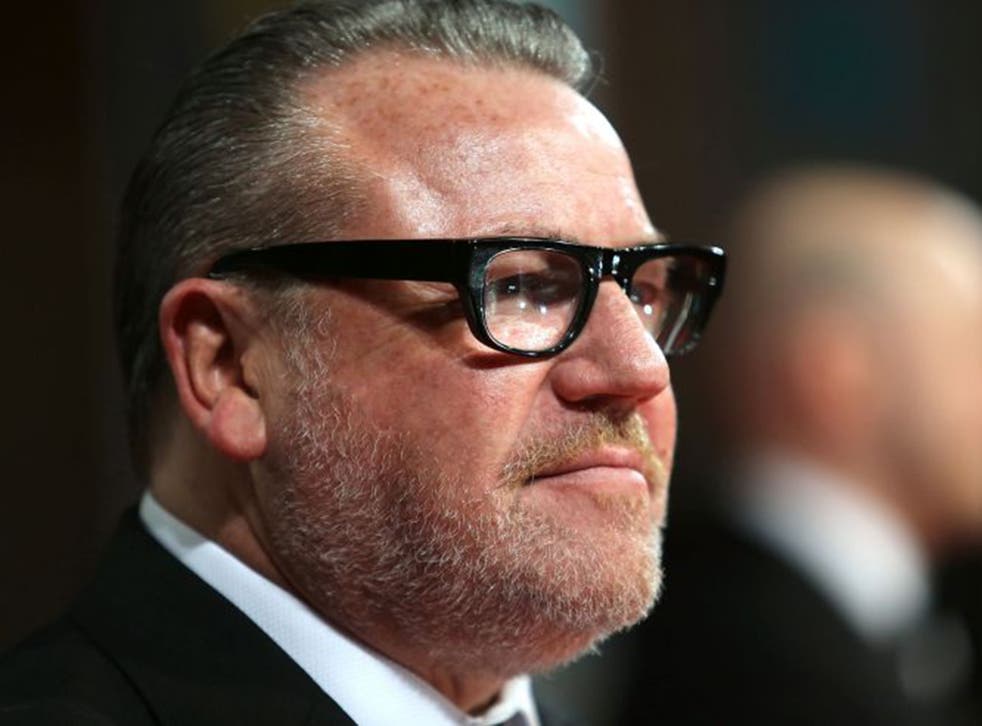 Ronnie Kray, one of Britain's most notorious gangsters, terrified his rivals and victims alike. But he failed to scare hard-man actor Ray Winstone into submission – for during their very first encounter young Winstone urinated over Kray – although he was just six months old at the time of the meeting, in 1957.
"He came round to see my dad... and he picked me up and I weed all over his raincoat, he had a brand new raincoat, and everyone kind of went quiet, then Ronnie laughed and everyone laughed and I guess he went off then to have his raincoat cleaned."
Winstone, whose career took off after he played a thug in Scum, in 1979, and who has since appeared in a number of Hollywood films, would meet Kray again decades later. The London-born actor, speaking on BBC Radio 4's Desert Island Discs today, said he spoke to Kray – jailed in 1969 for two murders – about the incident when he went to see him in Broadmoor high-security hospital. "I visited him when I was going to do the Kray film... it must have been the early Eighties, and he mentioned that, so you kind of know the story is right."
He adds that while his father knew the Krays, he "was never part of any gang or anything like that with them." Although his father was "a family man" the "moral things were very different in them days". The actor explains: "If someone give me a clump, as a kid, then he'd give them a clump... that's how it was dealt with."
Winstone's musical choices include "The Man Comes Around", by Johnny Cash, Frank Sinatra's "I've Got You Under My Skin", and the theme to the film Raging Bull. Winstone was a three-time London schoolboy boxing champion, winning 80 out of his 88 fights. But while he "enjoyed every moment", he admits: "I didn't have that killer instinct... I was scared." Things learnt from boxing, such as determination, have helped him deal with some of the biggest Hollywood names, he says. "You try to be as natural as possible but my being natural I look like I'm about to jump on someone and strangle them, and I don't mean it to be that way."
Winstone, who has starred in films ranging from Cold Mountain to Noah, also reveals his frustration at the lack of "honesty" in politics. "If you say you're going to do something and you get into office because you say you're going to do something and then you don't, then surely you've got to be accountable for that," he says. When asked which parties tried to recruit him as a supporter, he says: "Both."
The actor, who went to a private drama school, describes the "tough-guy thing" as the biggest misconception people have of him. "But I kind of came to the conclusion that if that's what the public think I am... then I'm playing the character right."
Join our new commenting forum
Join thought-provoking conversations, follow other Independent readers and see their replies