Rebecca Francis accuses Ricky Gervais of using 'influence' to target female hunters after receiving barrage of death threats
Female huntress says she will 'never apologise' for being a woman who hunts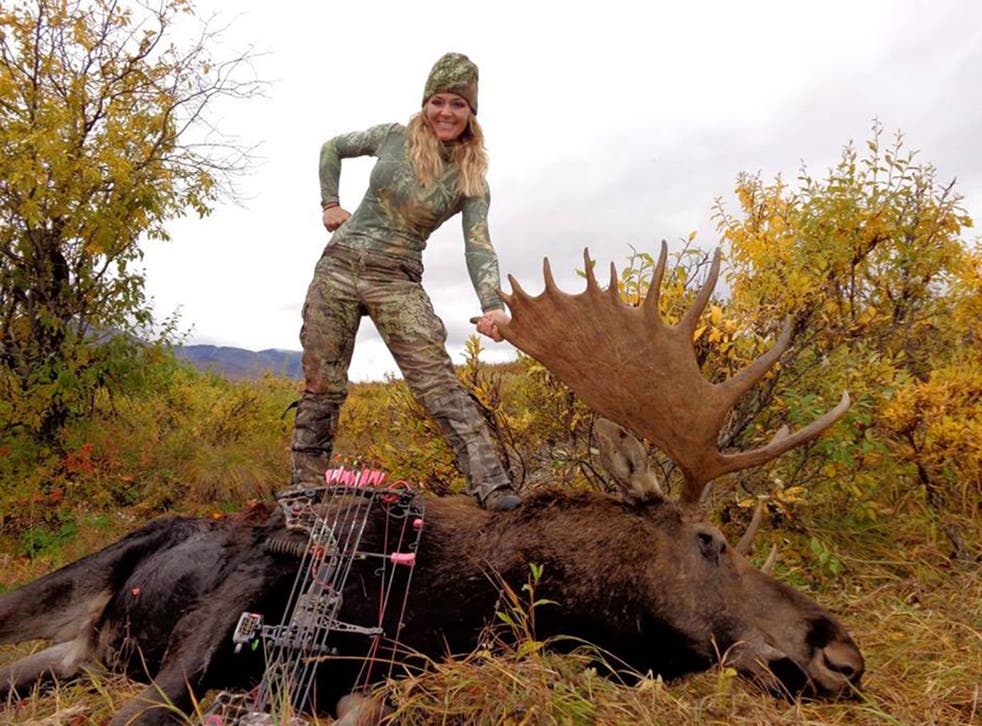 Rebecca Francis has accused Ricky Gervais of using his "influence" to specifically target female hunters after she received a barrage of death threats following a picture he shared on social media.
The female huntress was lambasted by the comedian on Twitter and Facebook when he posted a picture of her lying next to the corpse of a giraffe she had just killed with the caption: "What must've happened to you in your life to make you want to kill a beautiful animal and then lie next to it smiling?"
Her hunting activities infuriated thousands, some of whom began bombarding Francis with death threats. One disturbing message underneath a post about a hunt read: "Can I come? But the only bullet I'll be using is the one I put in your head."
Francis released a defiant second statement via Hunting Life on Friday, where she vowed to never apologise for being a huntress.
"Ricky Gervais has used his power and influence to specifically target women in the hunting industry and has sparked thousands of people to call for my death, the death of my family and many other women who hunt," her statement said.
"This has evolved into an issue about the morality of threatening human lives over disagreeing with someone else's beliefs. It shocks me that people who claim to be so loving and caring for animals can turn around and threaten to murder and rape my children.
"I am proud to call myself a hunter. I am proud to be a woman in the hunting industry. I am proud to be a mother. I will never apologise for these things."
The mother-of-eight insisted hunters contribute "the most" to the welfare of wildlife, positing hunting as crucial to the balance of nature.
Francis, 41, boasts about the range of animals she has killed on her website, listing bears, lynx, alaskan moose and deer as among the species of animals she has hunted.
On Tuesday, she responded to international criticism with a statement claiming she had been asked to "preserve" the elderly giraffe by shooting it and providing locals with "food and other means of survival".
Gervais was not appeased by this claim.
Francis' statement concluded: "I repeat: I will never apologise for being a woman who hunts as I know that my passion for hunting and conservation is making a direct difference on the ground for wildlife."
Join our new commenting forum
Join thought-provoking conversations, follow other Independent readers and see their replies