Reham Khan: Outrage in Pakistan as former BBC presenter who recently married Imran Khan is filmed cooking sausages
The 41-year-old TV star, who is herself of British-Pakistani decent, was seen frying the religiously restricted meat at a country fair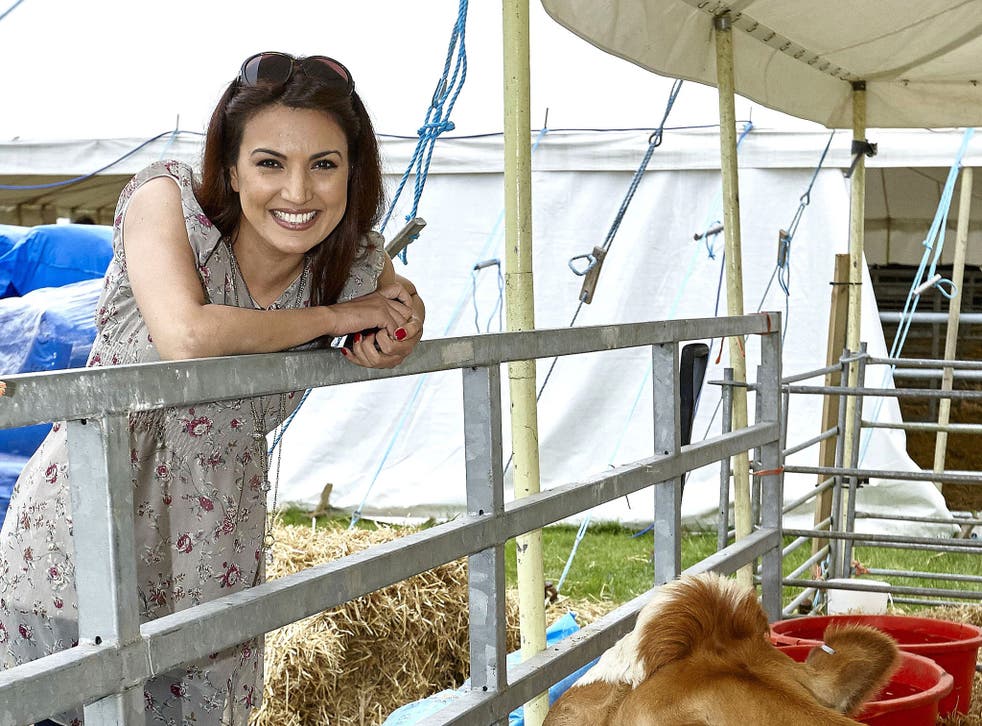 Reham Khan, the former BBC presenter who recently married ex-cricketer and politician Imran Khan, has sparked a backlash in Pakistan after footage emerged of her cooking and selling pork sausages.
The 41-year-old TV star, who is herself of British-Pakistani decent, can purportedly be seen frying the religiously restricted meat at a country fair in West Sussex for the BBC South Today show in 2011, The Times reports.
In Islamic dietary jurisprudence, the consumption of pork is considered 'haram', or 'unlawful'.
During the film, which, alongside other footage apparently showing Khan wearing "revealing" outfits, has been prolifically viewed in Pakistan over the last week, she is reportedly seen learning how to make and prepare the meat dish by two-time national sausage making champion David Bell.
"She didn't actually eat any of the sausages," Bell, who appears with Khan in the video, said.
According to The Times, the footage has, none the less, caused outrage among Islamic conservatives.
It follows weeks of controversies for the newlywed couple, who were criticised for holding a lavish ceremony on 8 January, less than a month after the Army Public School massacre in Peshawar.
In pictures: Taliban attack on army school in Pakistan

Show all 30
Taliban militants murdered 150 children and teachers during the attack.
The pair were heckled by parents when they paid a visit to the school to offer their condolences on Wednesday.
"To be honest, I never thought I'd come back to Pakistan and I never thought I'd have any contact with Pakistanis," Mrs Khan said during an interview with a Pakistani news channel Dawn News.
"Life has its own force. Being a woman, you are a target for jealousy."