Ricky Gervais defends tweets sympathising with bull who gored matador to death: 'If you choose to fight a bull for fun, f**k you'
'If you choose to torture an animal to death for fun, I hope it defends itself'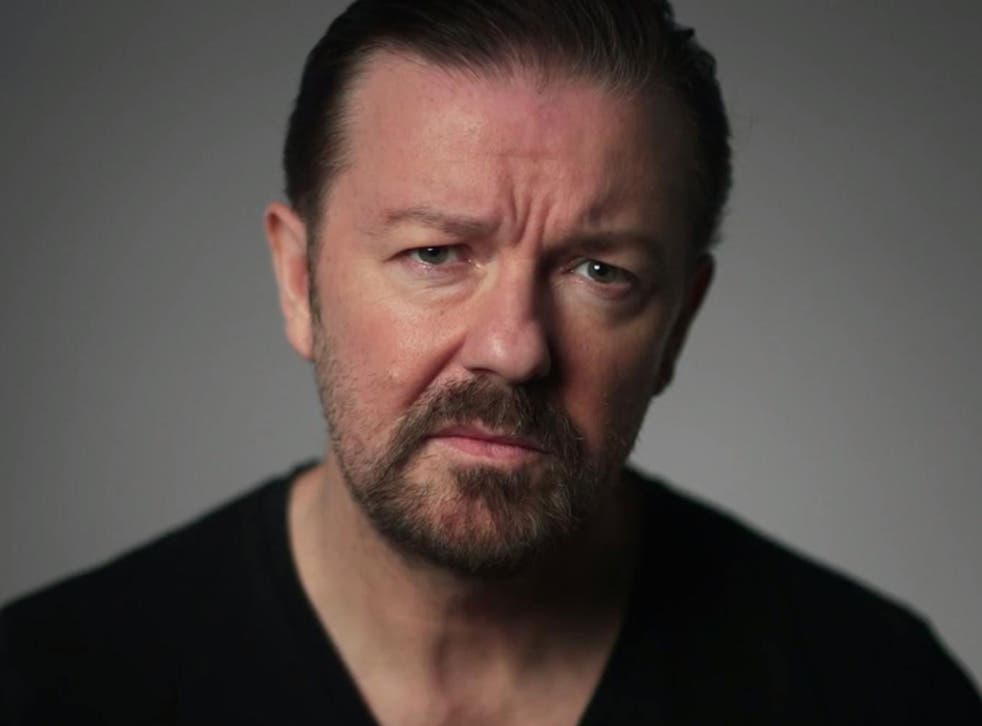 Ricky Gervais has defended his lack of sympathy for a matador who was gored to death by a bull in Spain after video footage of the incident emerged on Monday.
The comedian, who is rapidly becoming known for his animal rights activism, condemned controversial festivals and bullfights continuing in Spain.
Bulls have gored seven people to death in Spain since the beginning of July. Four of these deaths took place over three days.
Bull fighting has been denounced as cruel by animal rights activists, but it is defended as part of the country's cultural heritage under Spanish law.
In pictures: Bull running in Pamplona

Show all 20
Gruesome video footage of the moment the fourth man, Miguel Ruiz Perez, was gored by a baby bull after losing his balance during a show in Lerin, northern Spain, was shared on Monday.
Gervais re-tweeted a news story from the The Mirror about the footage with the caption: "Poor terrified bull. Ban cruel sports". In a separate tweet he added: "F**k anyone who tortures an animal for fun."
Gervais later released a video clarifying his comments after he was criticised in reports for his tweets.
"The truth is, I do prefer a bull to win," he said. "I'd rather you didn't fight a bull. But if you choose to torture an animal to death for fun, I hope it defends itself. Self-defence is no offence. Who wants to torture an animal to death for fun, and what morons go and watch it?
"The bull doesn't to fight, so you choose to fight a bull for fun, f**k you.
"What was it supposed to do? It's got horns, it tried to stop a sadist torturing it to death. That's all it was trying to do.
"People who go and see it and say it's traditional - well so was slavery. So was f**king burning witches at the stake. So was child sacrifice. We've moved on."
Join our new commenting forum
Join thought-provoking conversations, follow other Independent readers and see their replies