The Independent's journalism is supported by our readers. When you purchase through links on our site, we may earn commission.
Ricky Gervais: Donald Trump has more in common with David Brent than JFK
Comedian says Republican nominee is 'part of the biggest reality TV show in the world'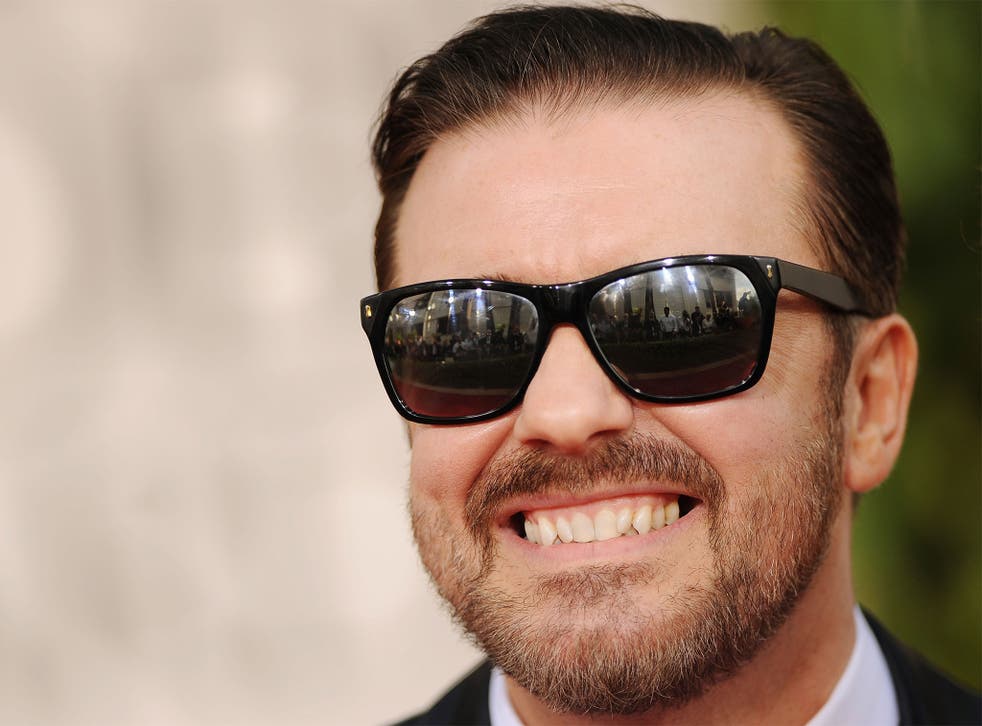 Ricky Gervais has provided one of the most incisive summaries of the US presidential race as simply the biggest reality TV show in the world with Donald Trump as the star.
The comedian said Mr Trump, a former reality TV star himself, had more in common with The Office's protagonist David Brent than he does with former president John F Kennedy because Mr Trump is an entertainer above all else.
He told Channel 4: "He's a man who wants to be famous, and he's willing to pay for it. He's a privileged man who's a billionaire who is at the moment part of the biggest reality show we've ever seen."
People who will flee America if Donald Trump wins

Show all 8
But while most entertainers or comedians are often rebuked for the offence caused by a joke, Gervais says Mr Trump can say similar things , but crucially not in jest, and simply amass more support.
"When was the last time you saw a future president say: 'I wanted to punch him in the face.' And people go yeah, it's about time!".
Join our new commenting forum
Join thought-provoking conversations, follow other Independent readers and see their replies