Rihanna's perfume launch taken over by anti-fur activists who condemn singer for her controversial fashion choices
Protestors filmed the event, which saw five people ejected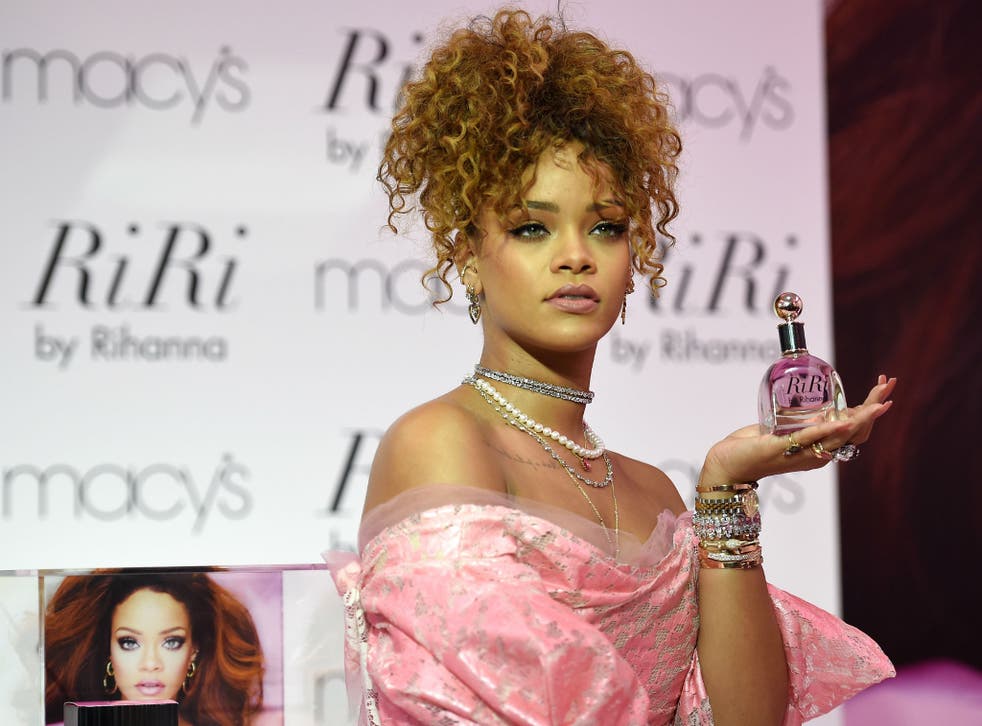 Rihanna's launch party for her new perfume was upended by an anti-fur protest group who stormed Macy's department store to criticise the singer for her unethical fashion choices.
Footage filmed by activist group Their Turn showed protestors being dragged out the venue by department store security while chanting "shame on Rihanna" and "fur is murder" as music from Rihanna's extensive back catalogue played in the background.
The singer, who wore a pink dress to the evening and was not seen in any fur, was at the department store to promote her latest fragrance, RiRi.
Rihanna has been at the centre of a number of controversies over wearing fur in the past.
The iconic omelette-shaped dress she wore to the annual costume gala at the Metropolitan Museum of Art in New York earlier this year might have been considered a bit of a joke, but it drew criticism from activists for its excessive fur trim.
She was criticised by PETA in 2011 for wearing an ostrich-feather top, with the group accusing her of 'flaunting stolen property'.
She was also condemned a year later for for wearing snakeskin boots.
At the time, a spokesman said: "Rihanna may not have a clue that snakes killed for boots are often nailed to a tree and skinned alive. Of course, they can't go on Oprah to cry about it."
Most bizarre dresses from Met Gala 2015

Show all 8
"Wearing reptile skin is creepy and callous, and it makes her look even more out of touch."
Their Turn did not respond to a request for comment by The Independent.
Join our new commenting forum
Join thought-provoking conversations, follow other Independent readers and see their replies