Rio 2016: Wayde van Niekerk just won gold but his track star mother would have never had the same opportunity
Wayde van Niekerk broke the 400m world record with his time of 43.03 seconds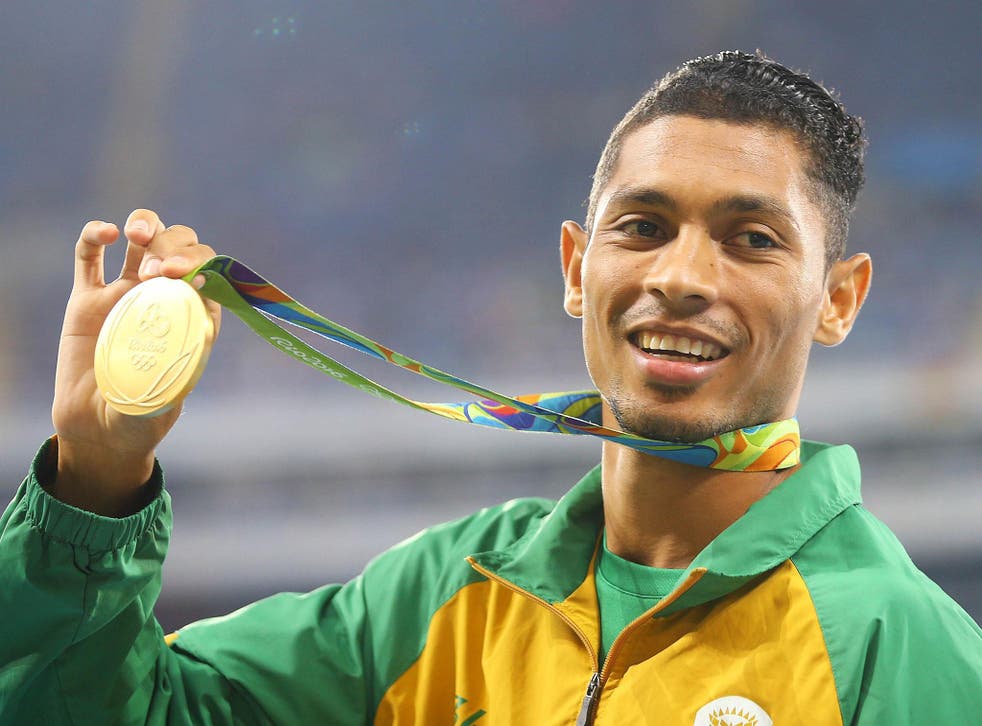 He's broken Michael Johnson's 400m world record, he's won the first gold medal for South Africa, and Usain Bolt stopped an interview so he could run onto the track to congratulate him. It's fair to say that Wayde van Niekerk has had an excellent time in Rio.
But Mr Niekerk's victory has added significance, and it was NBC's track announcer Tom Hammond that put the victory into context with his commentary.
He said: "Thinking back home of his mother Odessa, who was a world-class athlete herself, but denied the chance to compete internationally because of the apartheid rules in South Africa," the Huffington Post reported. "And the country of South Africa […] trying to put that apartheid past behind them, this one will be a rallying point for them."
Mr Niekerk's mother Odessa Swarts was a sprint champion and record holder in the 100m and 200m as a teenager in South Africa in the late 1980s and early 1990s, according to athleticsclipboard.co.za. She quit athletics by the time it would have been possible for her to compete nationally, at which point she reportedly held more than six sprint records both provincially and nationally at high school and club level.
South Africa had been banned from competing in the 18th Olympic Games in Tokyo in 1964 because it refused to condemn apartheid and renounce racial discrimination in sport. It remained so for nearly 30 years until the 1992 Games held in Barcelona, following the country's repeal of all apartheid laws the year before.
But Ms Swarts is keen to keep the limelight on her son. She told Africa's Media and Guardian earlier this year that "My child has achieved everything on his own," and that the concept of international competition had not been something she considered when she was younger.
"We were never exposed to [the concept of] international competition. We were always looking towards working for a place in the SAAAB [South African Amateur Athletics Board] team. I wasn't fazed about getting to the national team. We didn't have role models like Wayde van Niekerk so that we could think, like: 'Wow, here's a coloured guy, we can be like him'," she told the newspaper.
Join our new commenting forum
Join thought-provoking conversations, follow other Independent readers and see their replies