Robert De Niro slammed by Radio Times writer after walking out of interview
De Niro wasn't happy after being asked how he resists the temptation to go into 'autopilot' mode on set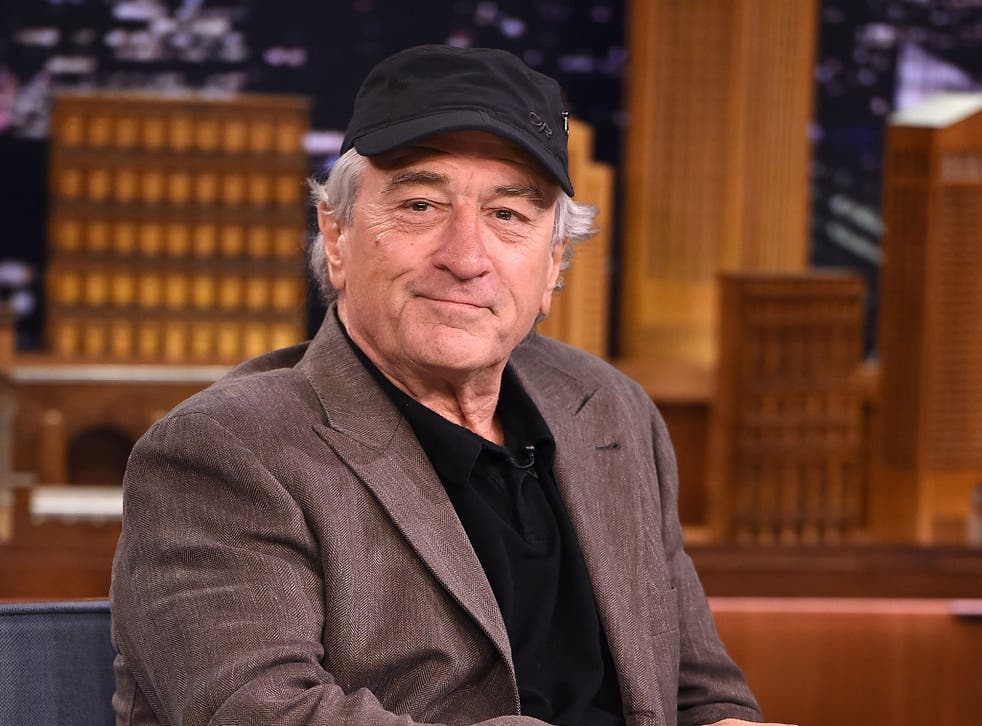 "Are you talkin' to me? Well I ain't talkin' to you!" A Radio Times writer has called Robert De Niro "condescending" after the screen legend took offence at her line of questioning and walked out of an interview, saying "I'm not doing this, darling."
A notoriously reluctant interviewee, De Niro, famed for portraying menacing mobsters, was plugging his new comedy film, The Intern, co-starring Anne Hathaway.
Appearing "depressed", the actor delivered some perfunctory opening answers, albeit "glumly". But the Oscar-winner bridled when his inquisitor, Emma Brockes, asked how he resists the temptation to go into "autopilot" mode on set, followed by her observation that the Tribeca district of New York, where De Niro co-founded a film festival, has been taken over by bankers.
De Niro, 72, asked Brockes to pause her recorder. She wrote in the magazine: "He then pops up out of his chair, starts pacing madly and says he's cutting short the interview because of the "negative inference" of what I just said.
"'What, about the bankers?!' I am amazed. 'All the way through,' says De Niro. 'All the way through. Negative inference.' 'Er, like where else?' 'The whole way through and I'm not doing it. I'm not doing it, darling.'"
Ms Brock protested that all she has been doing was asking questions about De Niro's methods as an actor. De Niro replied: "You're probably not even aware that you're doing it. The negative inference."
The exchange continued: "That's quite a presumption." "I'm a very good reader of character." "So am I."
Brockes wrote: "De Niro is sticking his head out of the door, looking for an aide to come by and save him. Walking out alone doesn't seem to be an option. 'Hang on. So where else am I being negative?'
'The question about being on autopilot — negative inference,' he tells me. 'Wait, but I asked that question to establish how it is you manage not to be on autopilot.' 'There's a negative inference.'
'I have to say, now that you're going on about it, it makes me think you were on auto-pilot and you're super-sensitive about it.'"
The encounter concluded: "His jaw is working and he looks wildly around the room as if in search of a window to jump through. 'I'm not doing this, darling,' he says. 'I think you're very condescending.' 'Oh, you think 'darling' is condescending?'"
Brockes told The Independent: "I have sympathy with De Niro because nobody wants to be there for these choreographed junket interviews. I was expecting him to be a little quiet but the combination of hostility and condescension irritated me and I ended up losing my cool. I certainly didn't go in looking for an argument but when it happened I did think 'at least he's finally saying something.'"
De Niro gives few interviews and can be monosyllabic when he does consent to an interrogation. Piers Morgan lured the star into a relatively flowing exchange on CNN, after following the advice given to him by a confidante of the actor: "Don't ask Bob any questions that can be answered with 'yes' or 'no' – because that's exactly how he will answer."
However Brockes experienced a different De Niro. "He has a great skill in closing down even the most open-ended questions," she said.
De Niro had attended a roundtable press conference alongside Hathaway and director of The Intern Nancy Meyers before sitting down with Brockes. When Hathaway teared up, explaining what an honour it was to work with the star of Taxi Driver and Raging Bull, "De Niro looks baffled and vaguely appalled," Brockes wrote.
Celebrity walk-offs
Robert Downey Jr refused to engage with Channel 4 news presenter Krishnan Guru-Murthy's attempt to raise his drug-taking past. "I'm sorry, I really don't... what are we doing?" the actor said, before walking out.
Director Quentin Tarantino told Guru-Murthy "I'm shutting your butt down" after he asked him about film violence. "This is a commercial for my movie, make no mistake."
Russell Crowe brought a BBC Radio 4 Front Row interview to a close after taking umbrage at accusations that he had made Robin Hood sound Irish. "You've got dead ears, mate!," he told Mark Lawson.
The Bee Gees walked off Clive Anderson Talks Back in 1997 after he brought up their previous band name, Les Tosseurs. "We're getting on like a storm, aren't we Clive? In fact I might just leave," said Barry Gibb, leading a walk-out with his brothers.
Naomi Campbell stormed out of a 2010 interview with ABC news kicking their camera over on the way when a reporter asked the supermodel if she had received a blood diamond from the deposed Liberian despot Charles Taylor.
Join our new commenting forum
Join thought-provoking conversations, follow other Independent readers and see their replies