The Independent's journalism is supported by our readers. When you purchase through links on our site, we may earn commission.
Robert Mugabe mistakenly reads a month old speech from start to finish as he opens Zimbabwe's parliament
The 91-year-old President has been accused of being too old to lead Zimbabwe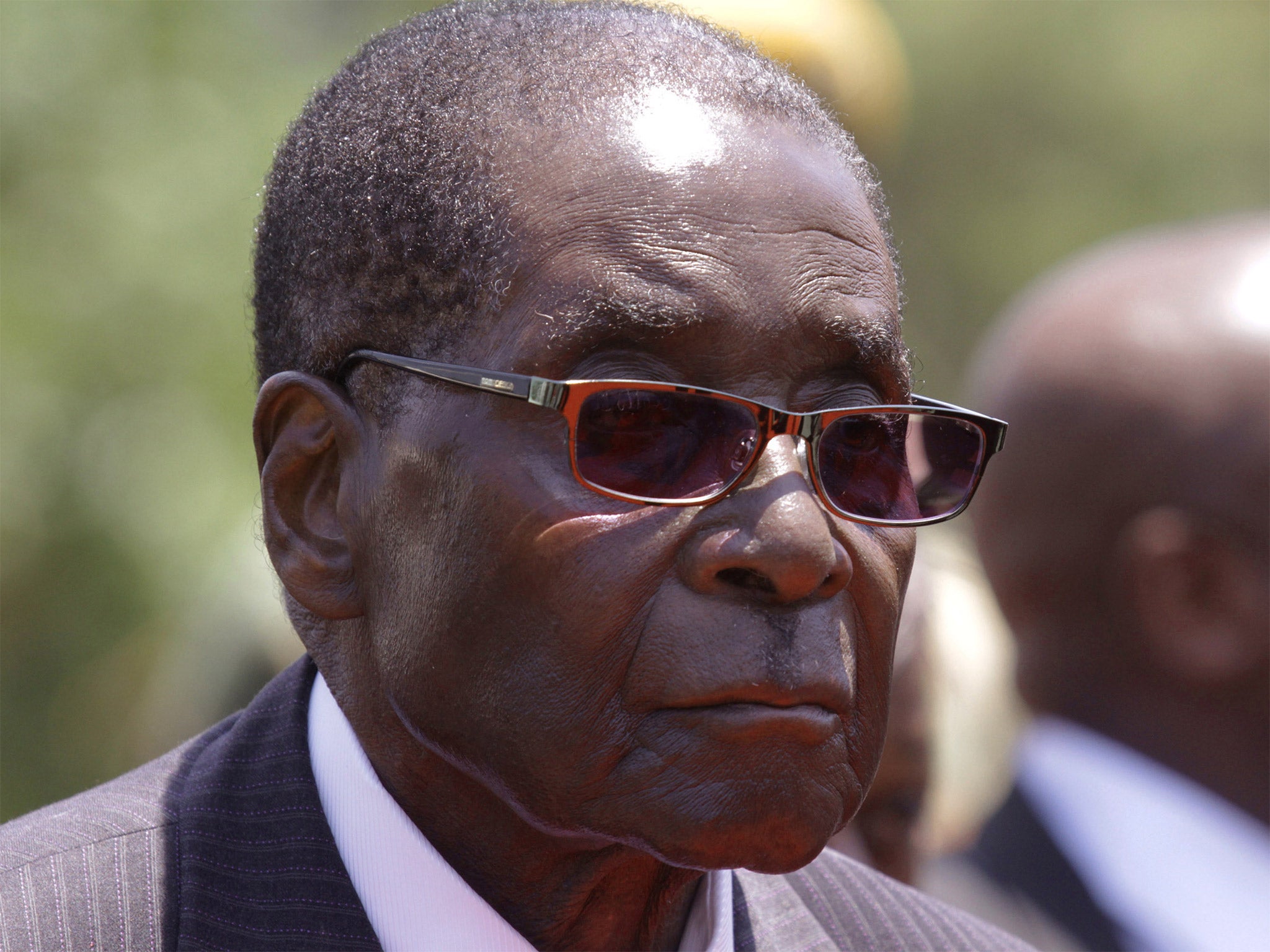 Robert Mugabe is facing claims he is too old to lead Zimbabwe after mistakenly reading out a month-old speech from start to finish at the opening of parliament.
Mr Mugabe delivered the same speech he gave a month ago during a state of the nation address on Tuesday, with the ruling Zanu-PF clapping at intervals even after his mistake became apparent.
According to the BBC, some members of the MDC had been warned not to disrupt proceedings in an anonymous message ahead of the speech and MPs remained silent throughout.
His spokesman George Charamba told the state-owned Herald newspaper the error was a "mix-up [that] happened in his secretarial office". He said Mr Mugabe would read the correct speech at a later date.
Obert Gutu, a spokesman for the Movement for Democratic Change, claimed the demands of being President were too much for Mr Mugabe at his age and called for him to step down.
Robert Mugabe: Zimbabwean independence leader in pictures
Show all 29
"We have a 91-year-old president who has a fading memory, who, if he had sharpened up his memory would have immediately picked it up that this speech was actually a stale speech," he told Sky News.
"But the mere fact that he went on and on and on up until the very end, reading an old speech, shows beyond a shadow of a doubt that Robert Mugabe is too old."
The veteran leader has yet to rule himself out of running for the next election in 2018, when he will be 94-years-old. He has vowed to stay in power for as long as he has strength in his body.
In February Mr Mugabe took a tumble down a flight of stairs as he returned to Zimbabwe and reportedly ordered journalists to delete pictures of the incident.
Additional reporting by Reuters
Join our commenting forum
Join thought-provoking conversations, follow other Independent readers and see their replies