Seven of Rodrigo Duterte's most controversial quotes
Rodrigo Duterte: Controversial quotes from the 'Donald Trump of the East'
'None of my children are into illegal drugs. But my order is, even if it is a member of my family, 'kill him''
Rodrigo Duterte has found himself under scrutiny for his controversial remarks on more than once occasion. From appearing to call Barack Obama a "son of a wh**e" in his most recent slip-up to joking about rape to openly jeering at the Chinese, the Filipino President has no qualms about speaking his mind.
Mr Duerte, who is widely known as Digong, most recently grabbed headlines for his remarks to the American President. "You must be respectful. Do not just throw away questions and statements. Son of a wh**e, I will curse you in that forum," he was quoted as saying. The remarks followed weeks of criticism from the US against his controversial crackdown on the drugs trade in the Philippines.
Mr Obama responded by cancelling a meeting with him which had been scheduled at a regional summit in Laos for Tuesday.
People news in pictures

Show all 18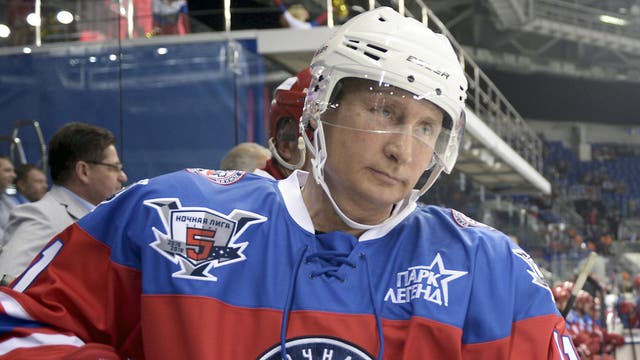 Mr Duerte has since expressed regret for his remarks saying they had not been intended as a personal insult.
Nevertheless, it is Mr Duerte's outspoken and straight-talking style which has endeared him to many Filipinos. The leader has frequently been likened to Donald Trump by media commentators although he himself has been keen to differentiate himself from the Republican presidential candidate, saying: "He is a bigot and I am not".
Here is a selection of some of those times Mr Duarte has struggled to hold his tongue.
Killing drug addicts
"These sons of whores are destroying our children. I warn you, don't go into that, even if you're a policeman, because I will really kill you," he told a Manila slum after being sworn in as President.
"If you know of any addicts, go ahead and kill them yourself as getting their parents to do it would be too painful."
Message to China
"I will go there on my own with a Jet Ski, bringing along with me a [Phillipino] flag and a pole, and once I disembark, I will plant the flag on the runway and tell the Chinese authorities, 'Kill me,' " he said.
To provide some context, the Philippines are engaged in a territorial row with China over Islands and reefs in the South China Sea.
Christmas message to law-breakers
"If you do not want to stop, and just continue committing crimes, then this would be your last Merry Christmas," he said in a Christmas greeting video.
Sex life
"I was separated from my wife. I'm not impotent. What am I supposed to do? Let this hang forever? When I take Viagra, it stands up."
He has referred to himself as a womanizer in the past and said he has two mistresses.
On the drugs trade
"None of my children are into illegal drugs. But my order is, even if it is a member of my family, 'kill him'," he is quoted as saying in the Phillipine Star.
Insulting the Pope
"We were affected by the traffic. It took us five hours. I asked why, they said it was closed. I asked who is coming. They answered, the pope. I wanted to call him: 'Pope, son of a wh**e, go home. Do not visit us again.'"
Joke about rape
At a campaign rally, Mr Duarte joked about the rape and murder of an Australian missionary during a 1989 prison riot in Davao when Mr. Duterte was mayor.
"I saw her face and I thought, 'What a pity... they raped her, they all lined up. I was mad she was raped but she was so beautiful. I thought, the mayor should have been first."
He initially responded by saying "this is how men talk" but then later apologised for his remarks. "There was no intention of disrespecting our women and those who have been victims of this horrible crime. Sometimes my mouth can get the better of me. My life is an open book. I am a man of many flaws and contradictions," he said.
Join our new commenting forum
Join thought-provoking conversations, follow other Independent readers and see their replies