Rolf Harris guilty: Abuse victim wrote to the Queen to warn her as the presenter painted monarch's portrait
The woman, who claimed she was attacked by Harris as a child,  sent notes to staff at Buckingham Palace in 2005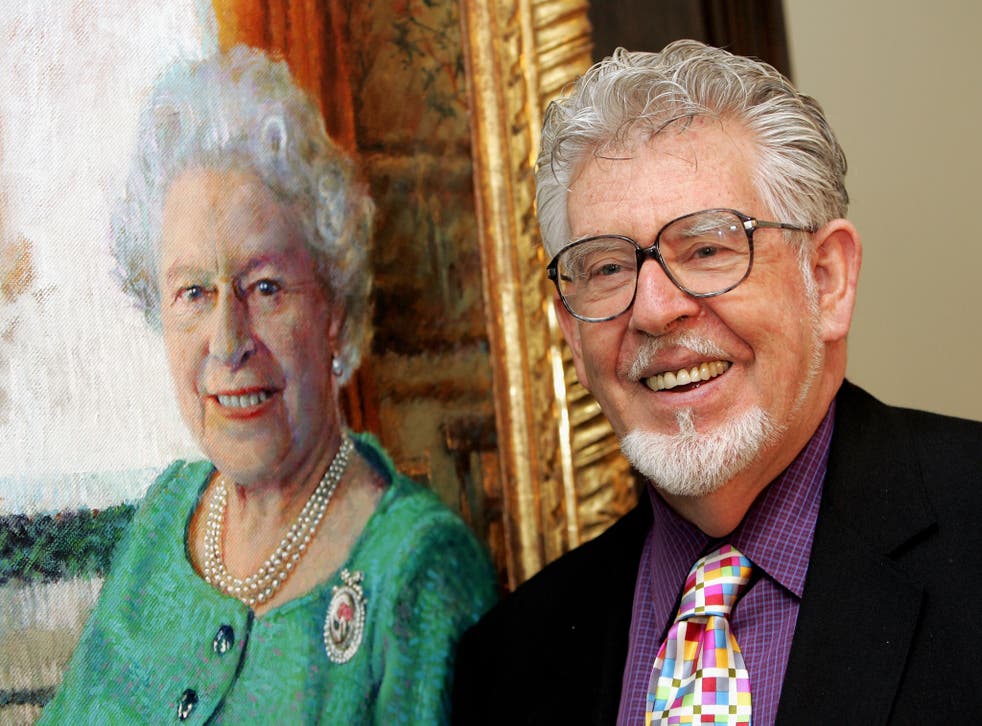 An alleged victim of Rolf Harris, who was found guilty of all 12 charges of indecently assaulting four girls in the Sixties, Seventies and Eighties yesterday, wrote to the Queen to warn her of his predatory behaviour.
The woman sent a letter claiming that the veteran TV presenter, 84, had attacked her as a child to Buckingham Palace in 2005 as he painted the monarch's portrait.
"He ruined my life. You need to know what kind of man you've let near the Queen," she wrote to royal staff.
The notes, which remained anonymous, were handed to Scotland Yard's Royal Protection Group, who certified their credibility and filed them as evidence.
However, they remained uninvestigated until Harris became an official suspect in 2012.
Scotland Yard have thus far declined to comment on the letters.
Rolf Harris: A life in pictures

Show all 20
The oil painting, titled "Her Majesty Queen Elizabeth II – An 80th Birthday Present", took Harris two months to complete and was based on two sittings with the Queen in 2005.
Its creation was the subject of a BBC TV programme, and it hung in the palace until 2007, before being returned to the BBC. It was loaned to the Walker Art Gallery in Liverpool in 2012.
Asked where the portrait is now, a BBC spokesperson said: "We've been asked about this before and the position hasn't changed. The BBC does not have this painting in its collection."
Video: Harris thought he was 'above the law'
West London Mental Health confirmed to Sky News that Harris was among the famous faces who were invited to visit the facility by Savile, but did not provide any further details.
Officers from Operation Yewtree, the national inquiry set up in the wake of the Jimmy Savile scandal, said they will continue to investigate allegations.
It has since emerged that a further 13 women had contacted children's charity the NSPCC claiming that they were also abused by Harris, who at the time was a campaigner for child safety. The entertainer even featured in a child prevention video Kids Can Say No in the Eighties, which ended with a song called "My Body".
It included the lyrics: "My body's nobody's body but mine, you run your own body, let me run mine."
Peter Wanless, chief executive of the NSPCC, told ITV's Good Morning Britain that his decision to star in the video had shown his "absolute hypocrisy".
"I think what happened was that he commissioned an independent film company to make this video and then they asked us about the accuracy of the safety messages within the video," he said.
Harris is set to be sentenced at Southwark Crown Court on Friday (4 July).