Rolf Harris: Savile investigator admits disgraced Australian TV star could have watched patients undress during visit to Broadmoor Hospital
The disgraced entertainer visited Broadmoor with Savile in 1973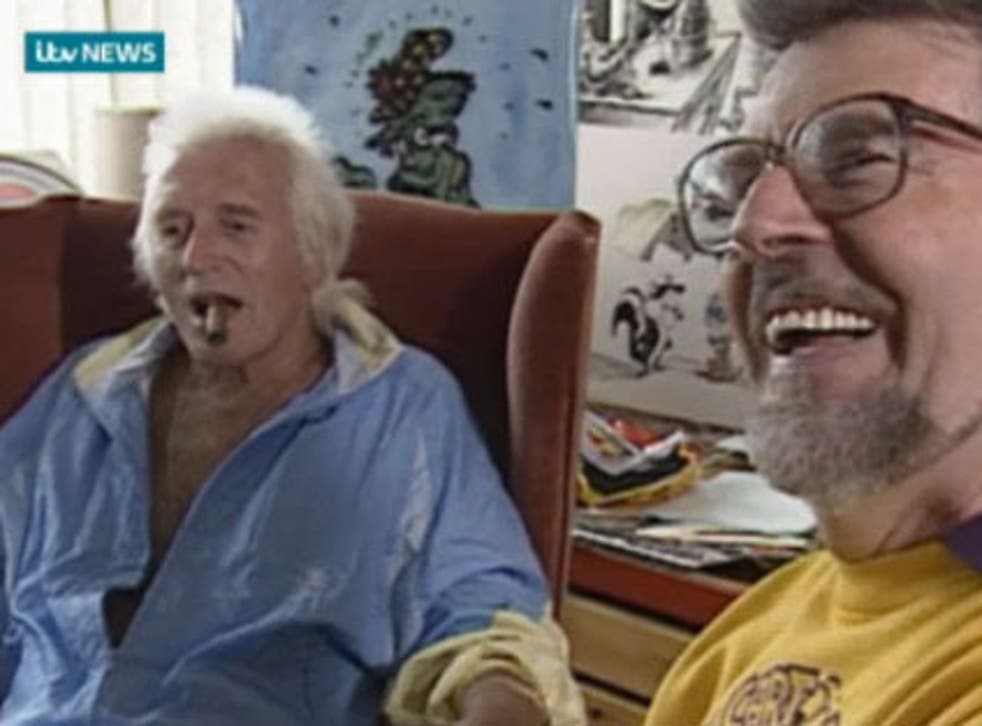 Rolf Harris visited Broadmoor Hospital and may have been able to watch female patients undress, an independent investigator who compiled the report into Jimmy Savile's activities has conceded.
The West London Mental Health NHS Trust confirmed to The Independent that Harris is understood to have visited the hospital in 1973 accompanied by Savile. A spokesperson for the Trust said the disgraced entertainer was escorted by staff at all times and there was no suggestion of inappropriate behaviour or incident during the visit.
In a statement, independent investigator Dr Bill Kirkup CBE said it was usual practice then for female patients to have to undress in front of "staff and others", and Harris may have seen patients undress.
The report found that Savile would watch female patients as they stripped and undressed while lined up in corridors in front of staff, a practice which was common until at least the late 1980s.
It states: "Until at least the late 1980s, female patients were obliged to strip completely to change into nightwear and to take baths, watched by staff. We conclude that Savile would sometimes attend wards at these times and watch."
Rolf Harris: A life in pictures

Show all 20
However, there is no mention of other people outside of other patients, staff and Savile being able to see patients in a state of undress.
Independent investigator Dr Bill Kirkup CBE told The Independent: "The investigation team thoroughly examined the evidence of Rolf Harris's activities at Broadmoor Hospital when he visited the hospital once in 1973.
Video: Rolf Harris meets Jimmy Savile
"It is important to stress that Harris never had keys to Broadmoor Hospital nor was he given unrestricted access to patient wards as Jimmy Savile was. Harris visited the hospital only on that one occasion."
One ex-patient, Steven George, who attended Broadmoor before undergoing a sex change, claimed Harris turned up one evening "out of the blue" as patients were getting ready for bed – outside of the 10am to 4pm visiting hours.
George, born Alison Pink, said of the visit: "He was being shown around by Savile in an understated way. Normally stars only came if they were there for an official performance but Harris didn't do one.
"It was also unusual because visitors would come at visiting hours, between 10am and 4pm, but they came in as we were getting ready for bed."
A spokesperson for the hospital said that "others' referred to staff, Savile and other patients, and said it could not confirm what time Harris visited the hospital. They said the investigation did not state the nature of his visit. They added: "If anyone has further evidence to give to the investigation, the team at Broadmoor Hospital can be contacted on 01344-754122."
The news comes as officers from Operation Yewtree, the national inquiry set up in the wake of the Savile scandal, have said they will continue to investigate allegations as it emerged that a further 13 women had contacted the children's charity the NSPCC claiming they too were abused by Harris.