Rolling Stones guitarist Keith Richards, 71, still enjoys 'an early morning joint' for breakfast
I smoke regularly ... strictly Californian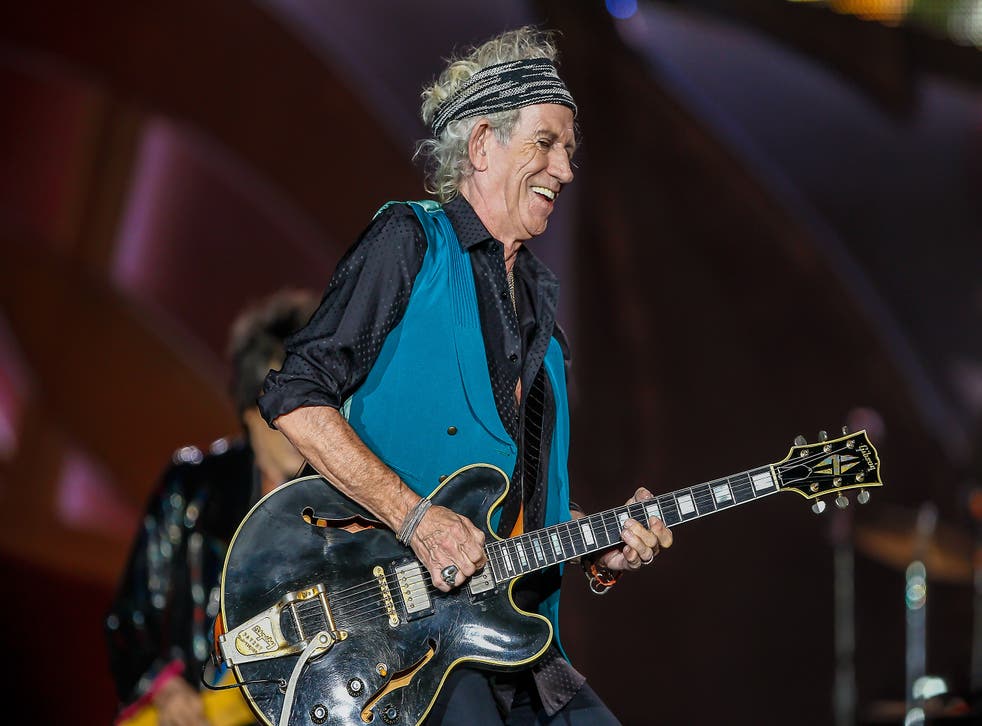 Keith Richards has proved old habits really do die hard after admitting there has been one vice he hasn't been able to give up – cannabis.
The Rolling Stones guitarist admitted to still smoking cannabis in the morning, telling Mojo magazine: "I smoke regularly, an early morning joint. Strictly Californian.
"One of the most pleasant things to watch is a map of America where it goes, green... green... green. .Whether it's a good thing in the long run, I don't know."
Richards has spoken candidly of his relationship with drugs in the past, telling Mens Journal (MJ) in 2013 he believed substance abuse had not harmed his health. His drug abuse was so prolific that he found himself to be the subject of numerous 'how is he still alive?' articles.
The 71-year-old stopped using heroin after his fifth arrest in 1978 and gave up cocaine when he fell out of a tree while foraging for coconuts, leaving his with a head injury requiring surgery.
He told MJ: "It's like Churchill said about alcohol, 'Believe me – I've taken a lot more out of alcohol than it's ever taken out of me!' And I kind of feel the same way about the dope and stuff. I got something out of it."
Join our new commenting forum
Join thought-provoking conversations, follow other Independent readers and see their replies