Rose McGowan apologises for claiming gay men 'fought for wearing Speedos taking MDMA' but stands by misogyny comments
The actress sparked controversy after she declared that gay men are more sexist than their straight counterparts and declared an LGBT indictment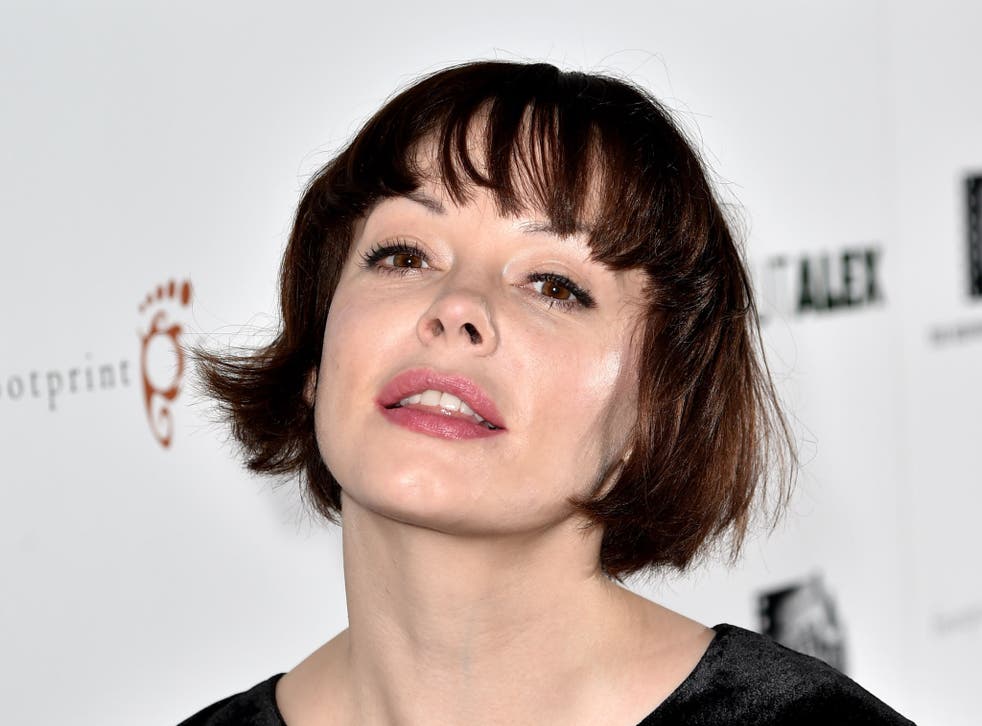 Rose McGowan has apologised for claiming that gay people "fought for the right to stand on top of a float wearing an orange Speedo taking Molly" [MDMA].
The actress, best known for her role in US series Charmed, sparked controversy after she declared that gay men are more misogynistic than their straight counterparts in an "indictment" on the LGBT community.
"I was pissed off when I said that, obvs [sic] a gross over generalisation, for which I apologise," she wrote for The Advocate.
"Could I have articulated my frustration in a better fashion? Undoubtedly. For that I apologise, but I stand by the overall point.
"Where does it say that because of a man's sexual preference, I don't get to point out a group's character defects? It's a human rights issue.
"Misogyny endangers me as a human. It also endangers the LGBT community. Empathy to women's international plight isn't making it better.
"Education in activism will."
McGowan, who has previously campaigned for LGBT rights, had accused some gay rights activists of failing to show solidarity with anti-sexism campaigners, and marginalising women's issues.
"Gay men are as misogynistic as straight men, if not more so," she told the American Psycho author Bret Easton Ellis, while discussing the recent boycott of the Brunei-owned Dorchester Hotel by celebrities opposed to the country's homophobic laws, during his weekly podcast.
"I have an indictment of the gay community right now, I'm actually really upset with them."
She added: "You wanna talk about the fact that I have heard nobody in the gay community, no gay males, standing up for women on any level?" she questioned elsewhere.
"I think it's what happens to you as a group when you are starting to get most of what you fought for? What do you do now? What I would hope they would do is extend a hand to women. Women, by-and-large, have very much helped the gay community get to where they are today.
The A-list boycotting the Sultan of Brunei's Dorchester Hotel Collection

Show all 11
"And I have seen not a single peep from these people, who supposedly represent lesbians as well… when the equal pay act was shut down by Republicans in the Senate, not a single man mentioned that.
"I see now people who have basically fought for the right to stand on top of a float wearing an orange speedo and take molly [MDMA]. "[Gay misogyny] is a huge problem."
Last night equality groups in the UK criticised McGowan's comments.
LGBT charity Stonewall said that McGowan's comments seemed to be "based on a skewed version of reality" and "undermine the equality" that men and women – gay or straight – have fought for.
"Lesbian, gay and bisexual people have fought hard to achieve the equality we have today – often with the support of invaluable allies who aren't gay," James Taylor, Stonewall's Head of Policy, told The Independent.
Siân Lambert, Women's Programme Coordinator at The Lesbian & Gay Foundation, said: "Whilst we agree that misogyny continues to be a problem in all areas of society, we were really disappointed to hear someone using tired stereotypes to attack the 'gay community.' Tackling homophobia, biphobia and transphobia are intrinsically linked to tackling sexism and misogyny. To say that the 'gay community' don't care about women's rights is a gross misrepresentation."
Join our new commenting forum
Join thought-provoking conversations, follow other Independent readers and see their replies