Rose McGowan attacks LGBT community for failing to campaign for feminism: 'Gay men are more misogynistic than straight men'
The actress, who claims to have lived a life 'heavily entrenched' in LGBT, was discussing the Dorchester Collection boycott with Brett Easton Ellis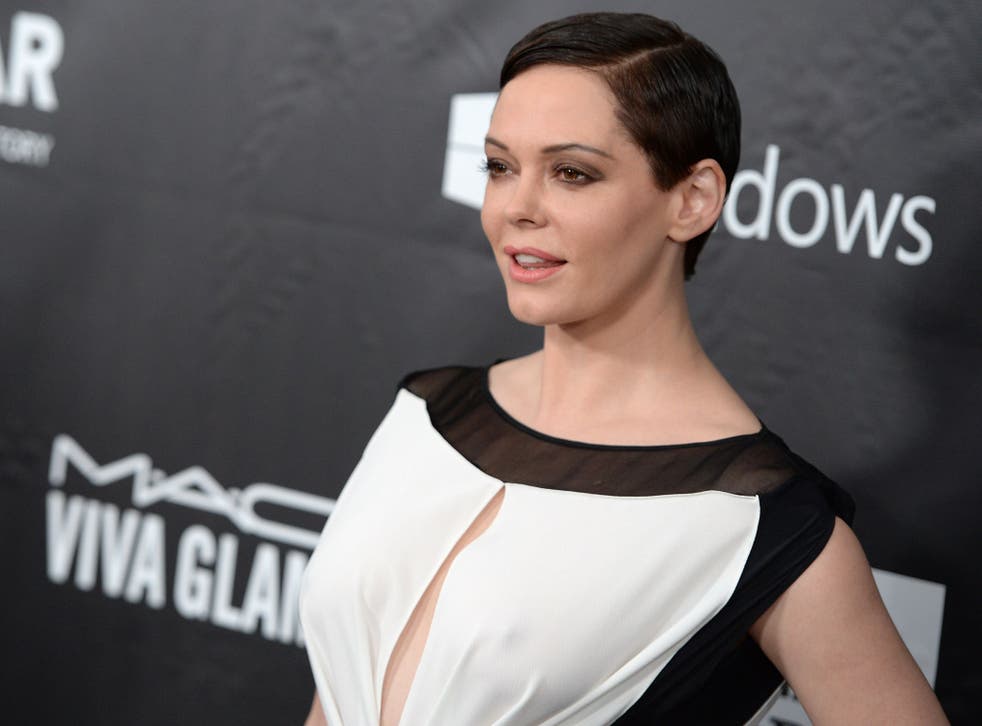 Rose McGowan has declared an "indictment" of the gay community, claiming that homosexual men are "more misogynistic" than their straight counterparts and dismissing those who boycotted the Brunei-owned Dorchester Hotel collection as "delusional idiots".
The American actress, who claims to have lived a life "heavily entrenched" in LGBT, was discussing the protest against the hotel chain with gay author Bret Easton Ellis in his weekly podcast when she made the comments.
The Dorchester Collection, which is owned by the Sultan of Brunei, has been the subject of boycotts since the controversial change to the penal code was scheduled to come into effect on 22 April 2014 that made homosexuality punishable by stoning to death.
Stephen Fry was among the first celebrities to attach themselves to the campaign.
The American Psycho author opened the conversation by calling the Dorchester Collection boycott a "form of narcissistic, self-victimisation, gay insanity" based on "illusionary and tenuous" reports about the Sharia law that ultimately led to the harming of "the people who simply work at the hotel".
The actress, who herself held a defiant anti-boycott party at the Beverly Hills Hotel over the summer, agreed, then condemned the campaigners for failing to fight against the human rights abuses on behalf of women in Arab states, too.
"Gay men are as misogynistic as straight men, if not more so," she said. "I have an indictment of the gay community right now, I'm actually really upset with them."
The A-list boycotting the Sultan of Brunei's Dorchester Hotel Collection

Show all 11
"You wanna talk about the fact that I have heard nobody in the gay community, no gay males, standing up for women on any level?" she questioned elsewhere.
"There is Sharia law active in Saudi Arabia, there's a woman who's about to be stoned – I have not heard [AIDS activist] Cleve Jones discuss her, and nor will he.
"I think it's what happens to you as a group when you are starting to get most of what you fought for? What do you do now? What I would hope they would do is extend a hand to women. Women, by-and-large, have very much helped the gay community get to where they are today.
"I see now people who have basically fought for the right to stand on top of a float wearing an orange Speedo and take molly [MDMA].
"[Gay misogyny] is a huge problem."
LGBT charity Stonewall said that McGowan's comments seemed to be "based on a skewed version of reality" and "undermine the equality" that men and women – gay or straight – have fought for.
"Lesbian, gay and bisexual people have fought hard to achieve the equality we have today – often with the support of invaluable allies who aren't gay," James Taylor, Stonewall's Head of Policy, told The Independent. "However, many gay people still suffer abuse and bullying simply for who they are, with homophobia and biphobia still rife in many parts of society."
Join our new commenting forum
Join thought-provoking conversations, follow other Independent readers and see their replies