The Independent's journalism is supported by our readers. When you purchase through links on our site, we may earn commission.
Royal baby: The most tenuous PR campaigns surrounding the birth of the spare heir
'Brand awareness' and babies go hand in hand, apparently
Helen Nianias
Wednesday 22 April 2015 17:05 Comments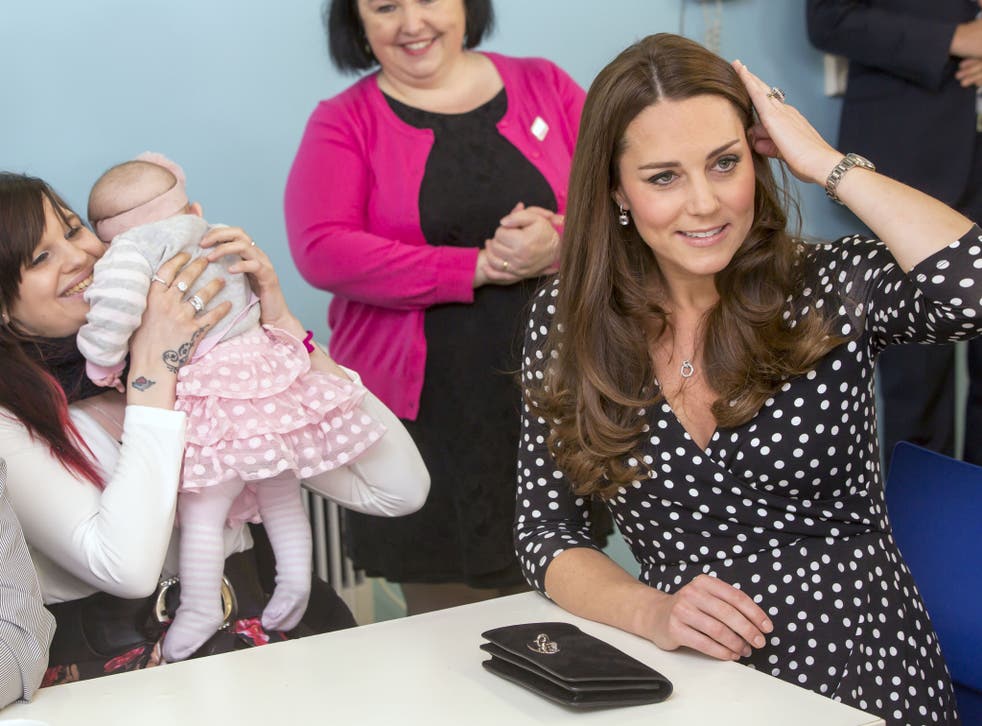 Whatever feelings the imminent arrival of the Duke and Duchess of Cambridge's baby has inspired in you, it might have encouraged you to spend money without even realising it.
The batty British tradition of over-celebrating royal occasions is set to generate a huge amount of money for the British economy. Prince George's first year made £247million alone. If all babies were so lucrative, nobody would ever need to work in an office ever again. With this array of merch on offer, there's no doubt baby no.2 will also have enough to put itself through university.
From PR pushes that prompt people to buy diamonds or adopt cats, there have been hundreds of leaps onto the royal baby bandwagon. No matter how crowded that bandwagon gets, we continue to admire the tenacity of everybody involved with these moderately bonkers sales pitches.
BISCUITS
If you like wheat-based treats, the divine right of the monarchy and don't want much change from £50, this personalised biscuit set from Biscuiteers is the perfect way to celebrate the "crowning" of the latest royal baby.
TEA
Yorkshire Tea have really got into the spirit of the whole occasion by issuing boxes with the most likely options for the baby's predicted names. Yes, the whole thing sounds like a bit of a faff, and no, we don't want a box of tea that says "Arthur" either, but this gets top marks for creativity.
Read on for what feels like the most complicated brainstorming meeting of 2015:
"The prestigious packs will be held at Yorkshire Tea's HQ until the royal baby has arrived and the name and sex of the baby has been announced - one box will then be delivered by royal courier to the palace to give the new prince or princess its first box of proper brew. The other 19 packs will be put up for grabs in a one-off Facebook competition, where Yorkshire Tea fans with the same name as the bookmaker's baby favourites can enter to win their very own limited edition tea.
"Tom Blair, brand manager at Yorkshire Tea said: 'There's nothing more British than a nice cup of tea so we felt it was only our duty to send the impending royalty a one off pack of Yorkshire Tea dedicated to him or her. It's also great that we can get our tea drinkers involved in the fun and give them a chance to win a special edition box of their own.'"
MORE TEA
Just imagine how much free tea the Clarence House press office has been set. It sort of beggars belief.
AFTERNOON TEA
This is different from regular tea because you also get an absolute tonne of food with it, and it's served at the one time of day you don't really fancy eating. But if 1) you're pregnant and 2) like eating when you're still full from lunch and 3) carb-loading so heavily at 4pm that you can't face dinner is your thing, you might as well see if you can get free food off Duke and Duchess' baby at the Park Lane Hotel on familytraveller.com. Be warned - it is heavily themed around nurseries.
CATS
Everybody loves kittens, especially when they can predict the gender of a child. Perhaps Battersea kittens could also replace midwives doing baby scans for regular people if the NHS budget keeps being cut.
"Battersea's Head of Cattery Lindsey Quinlan says: 'We've had a long association with the Royal family and excitement is building here at Battersea about the second royal baby. We can't wait to find out if her baby will be a boy or a girl – our kittens are certainly waiting for their own royal seal of approval. We care for hundreds of kittens, especially over the warmer months, so we can celebrate the birth with our own new arrivals.'
"Battersea has always been close to royalty with Queen Victoria as its first Royal Patron, and its current Patron HM The Queen opening the rescue centre's new kennels last month."
DIAMONDS
Hmmmm.
CROSS STITCH
One Off Needlework might have found the most perfect audience - patriotic old ladies who want to show their genuine, unbridled admiration for their monarch. Or ironic hipsters. Which makes it much less sweet.
Register for free to continue reading
Registration is a free and easy way to support our truly independent journalism
By registering, you will also enjoy limited access to Premium articles, exclusive newsletters, commenting, and virtual events with our leading journalists
Already have an account? sign in
Register for free to continue reading
Registration is a free and easy way to support our truly independent journalism
By registering, you will also enjoy limited access to Premium articles, exclusive newsletters, commenting, and virtual events with our leading journalists
Already have an account? sign in
Join our new commenting forum
Join thought-provoking conversations, follow other Independent readers and see their replies